Impact 100 Events
Kick-Off Event: Breakfast with Sheryl WuDunn
Tuesday, October 16, 8:30am
Greater New Orleans Foundation Center for Philanthropy, 919 St. Charles Avenue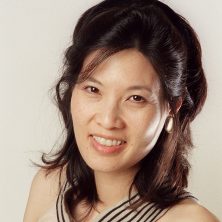 Sheryl WuDunn, the first Asian-American reporter to win a Pulitzer Prize, is a business executive and best-selling author. With her husband, Nicholas D. Kristof, she is a co-author of A Path Appears: Transforming Lives, Creating Opportunity, a New York Times best-selling book about altruism and how to bring about change in our society using evidence-based strategies. They also co-authored Half the Sky: Turning Oppression into Opportunity for Women Worldwide, a No. 1 New York Times best-selling book about the challenges facing women around the globe, published in 2009 by Knopf and featured on The Oprah Winfrey Show, The Colbert Report, among other shows.
Meet the Nonprofit Leaders
Wednesday, November 7, members will hear presentations from the nonprofits. Four nonprofits will present how they would spend the $100,000 grant.
Celebration of the $100,000 grant
On Tuesday, November 13, we will gather to celebrate the winning nonprofit.
If you have any questions, please contact Allie Betts, development officer at the Foundation, 504-598-4663 or allie@gnof.org.
Click here to see the members of Impact 100 2018
Impact 100 is guided by an advisory committee. Thanks to the members who have provided suggestions to shape this year's program.
Click here to see the 2018 Advisory Committee