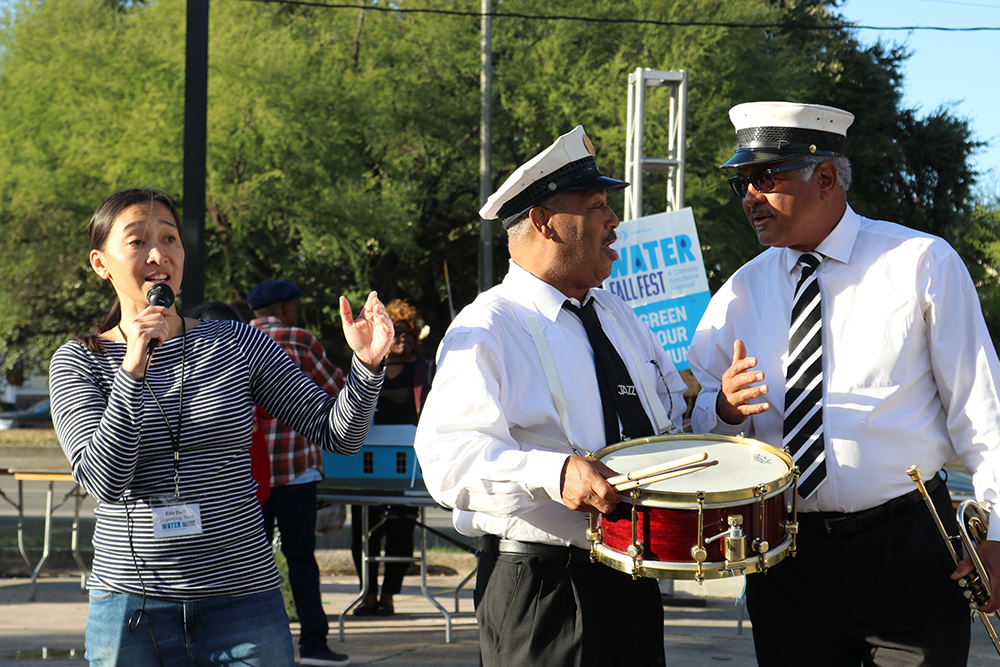 The Water Fall Fest focused on educating residents on how they can get involved in tackling climate-related issues locally. Over 400 people attended the outdoor festival which included interactive learning stations, free bus and walking tours of neighborhood projects that help reduce flooding and energy costs, conversations between city, community and nonprofit leaders on water, energy, and other climate issues, food trucks, as well as live entertainment.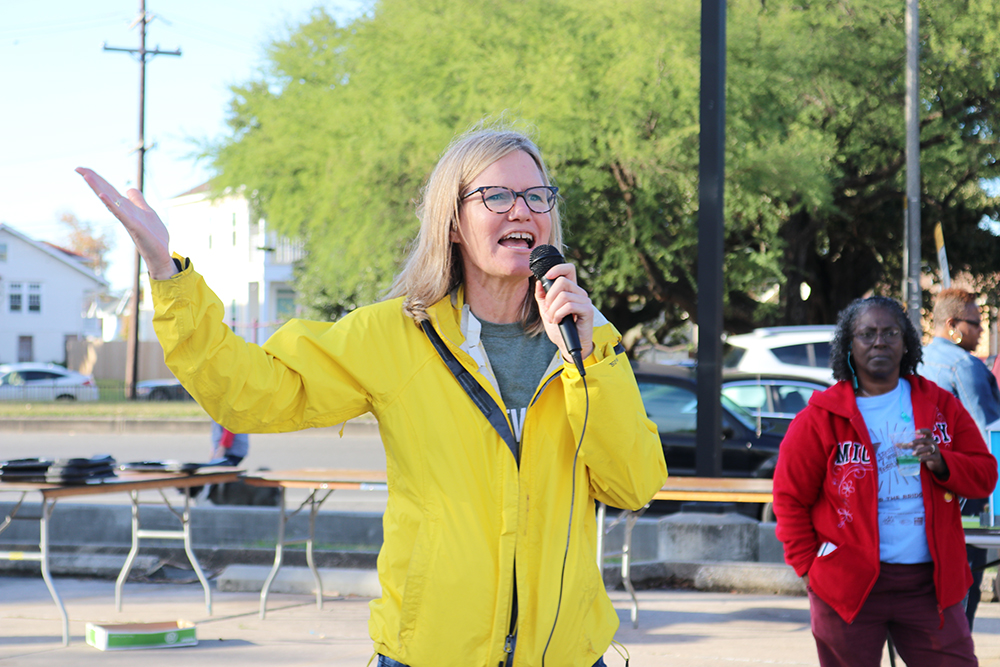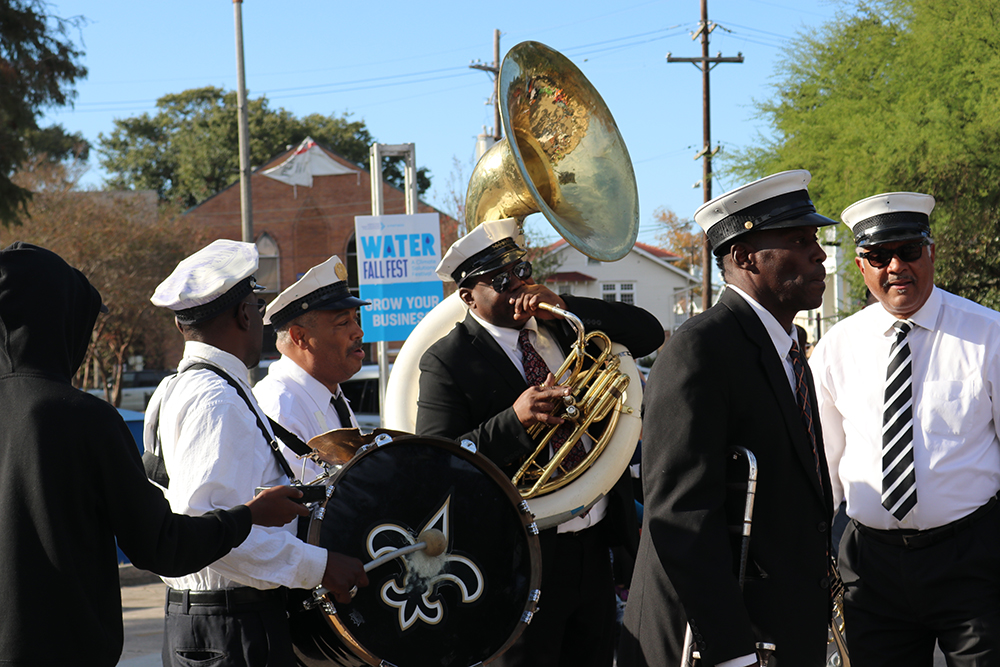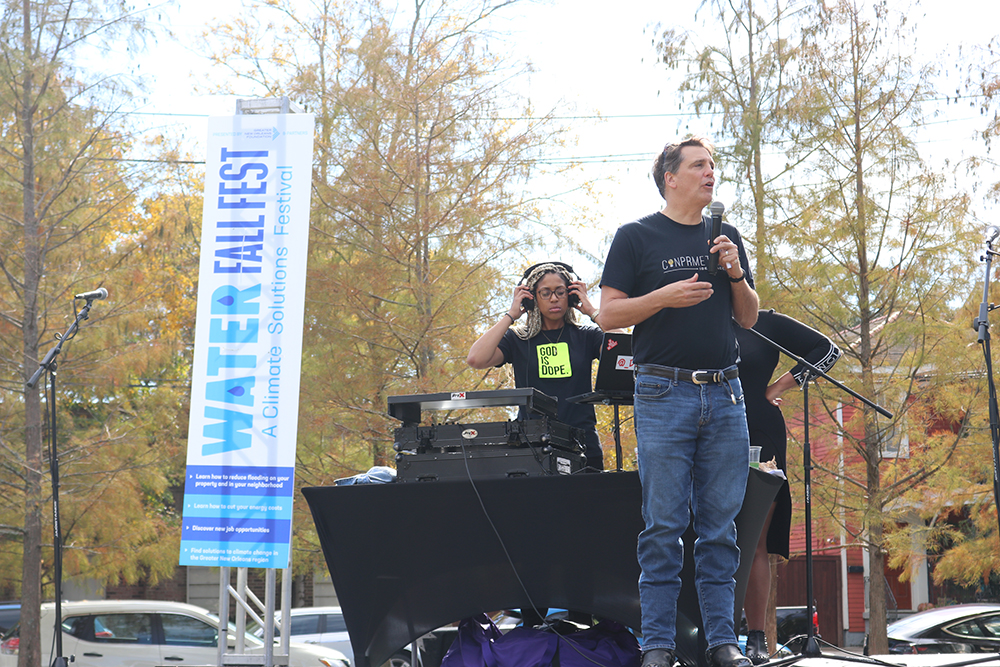 Attendees were encouraged to participate at the action stations which presented practical ways that residents can be involved in adapting to and fighting climate change – from energy efficiency and green stormwater infrastructure solutions to waste reduction and public transit tips. The stations had five different themes – Learn, Green Your Home, Green Your Community, Grow Your Business and Get Trained. At the Learn station, participants, through a set of interactive exhibits, were able to see how water runoff and drainage affects community resources, learn more about recycling, and submit questions on climate change which would be answered on WWNO's Coastal Desk podcast. At the Green Your Home station, participants learned how to become more energy efficient in their home, how to make a rain barrel, how to educate their children about energy and climate and how to more effectively "live with water."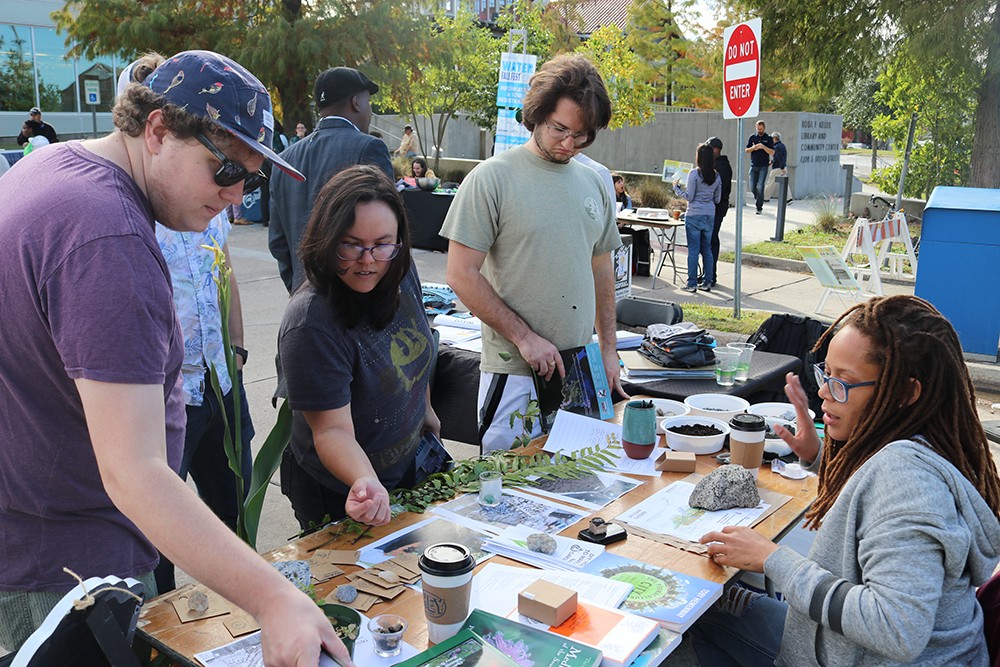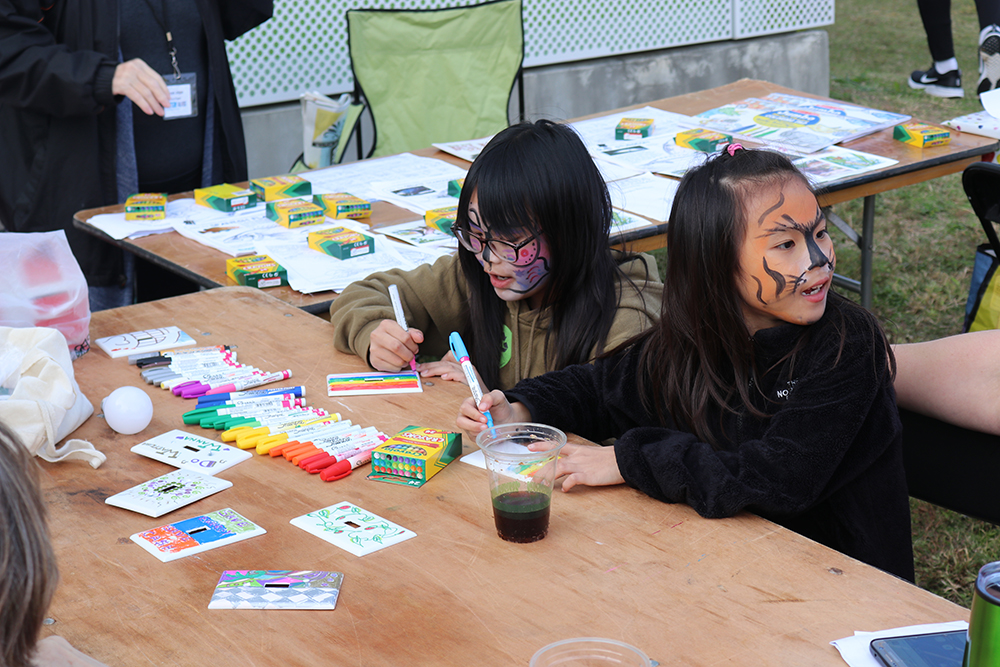 The Green Your Community station focused on telling community stories around climate change, engaging community residents around recycling and mobilizing residents to advocate for better public transportation options.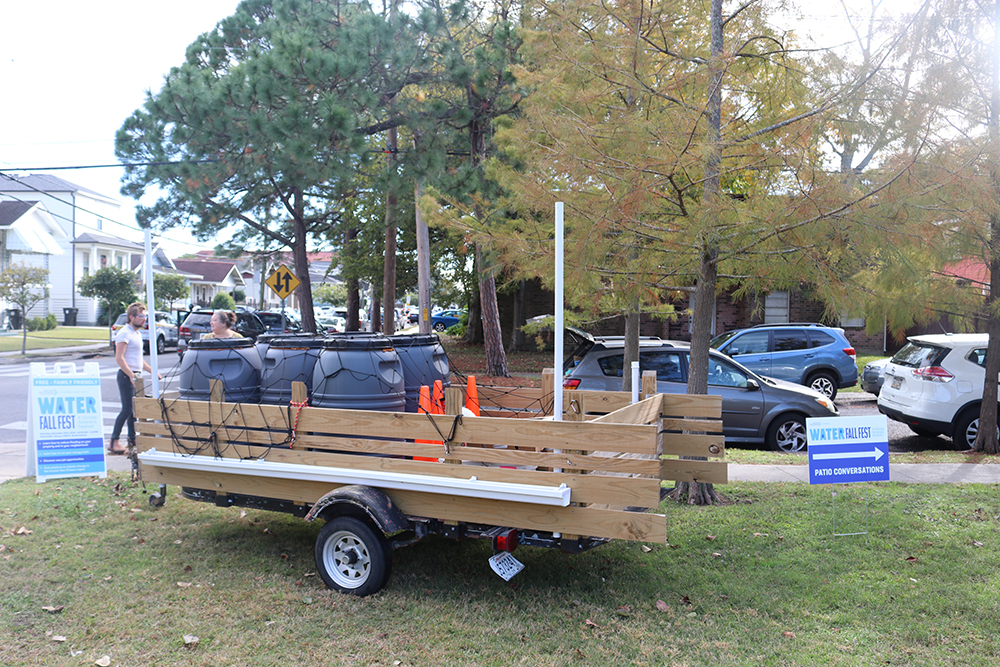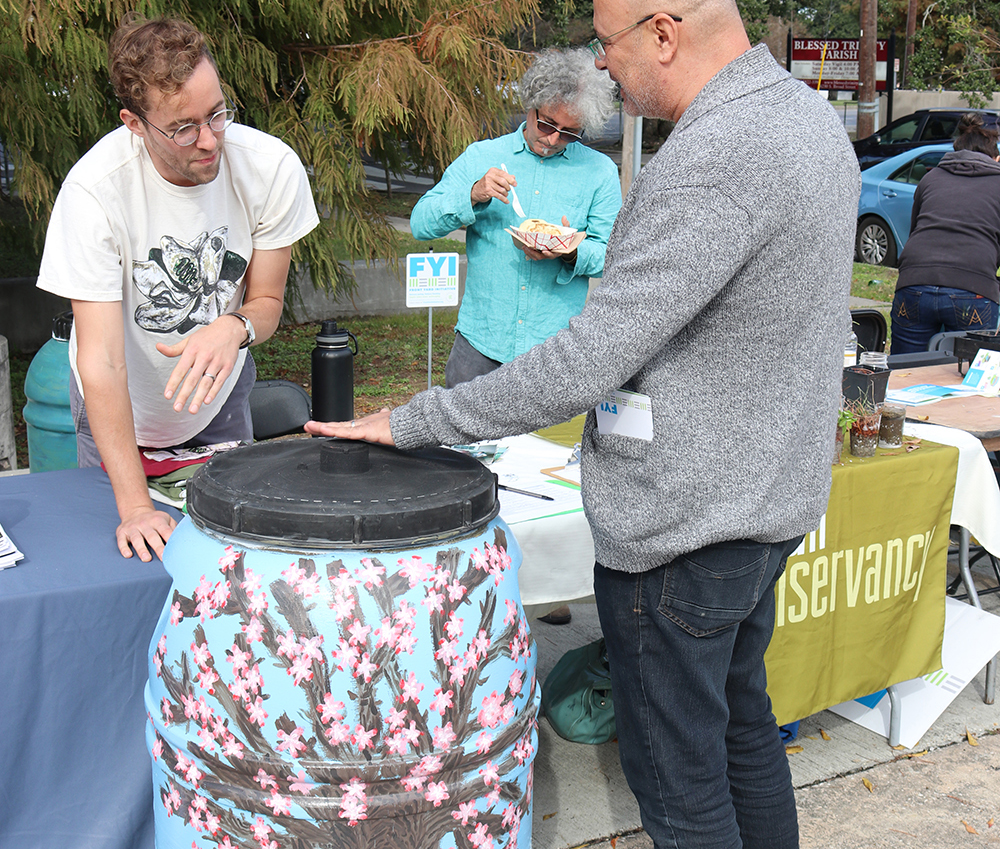 Grow Your Business highlighted examples of homegrown green businesses and how to become an entrepreneur in the green stormwater infrastructure sector. The Get Trained station was led by two green workforce training programs for youth presenting specific projects they implemented and how they worked.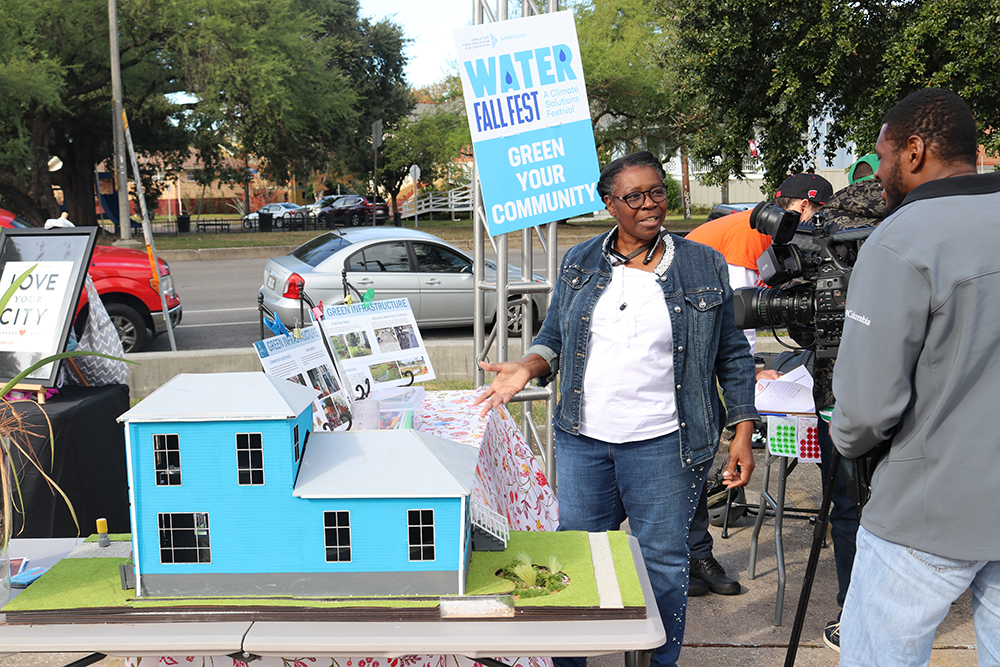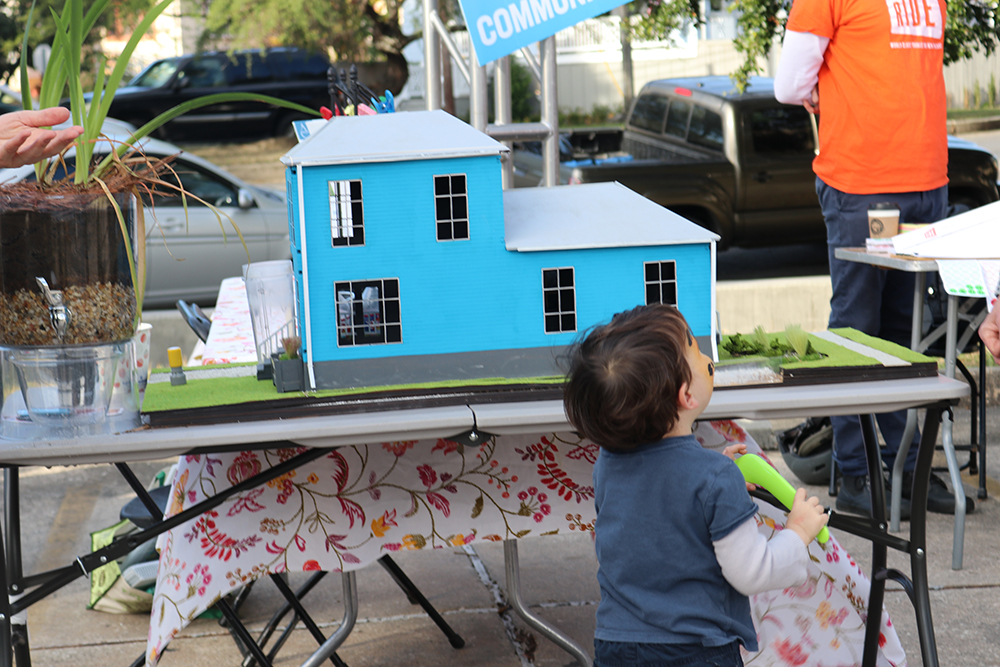 The Action Stations were very well-attended. Through the Action Stations, participants learned about climate solutions and exhibitors learned from each other as well. As an added bonus, attendees who went to every action station were rewarded with free beignets and café au lait – a wonderful way to cap off the experience of navigating our second Water Fall Fest!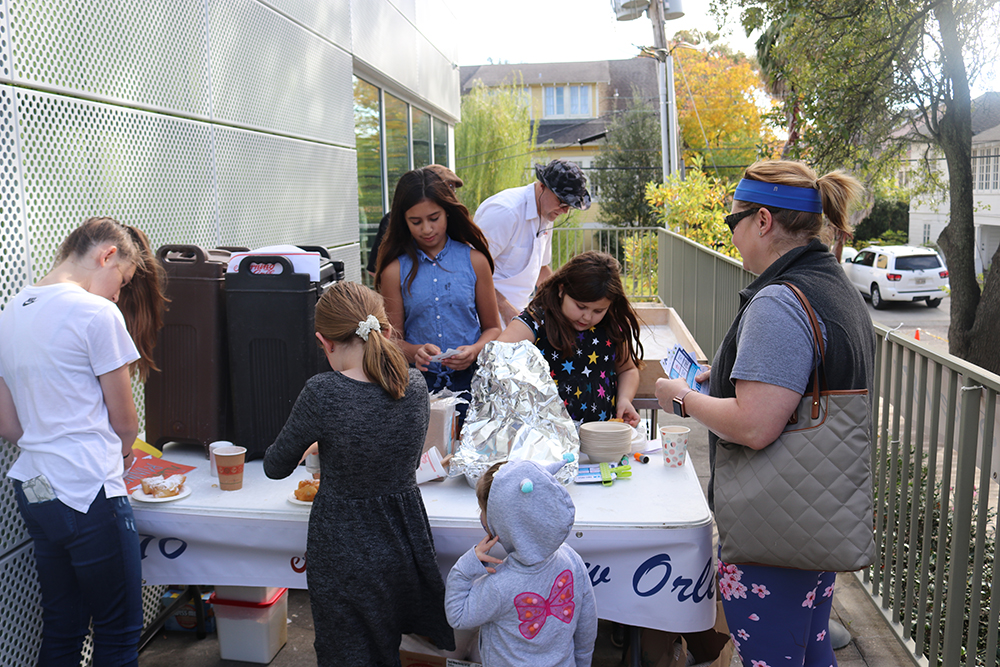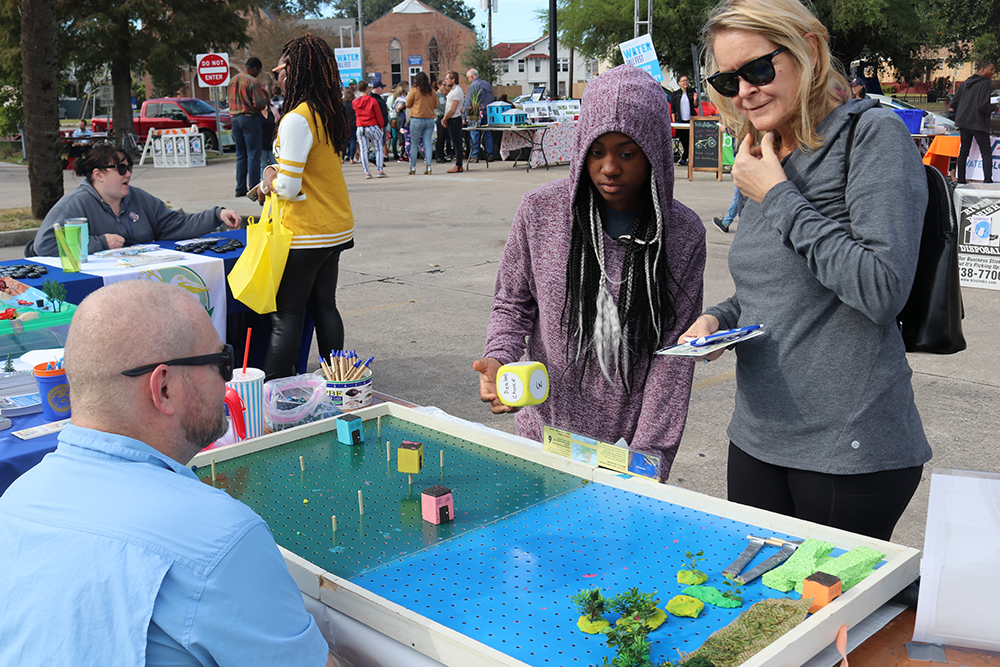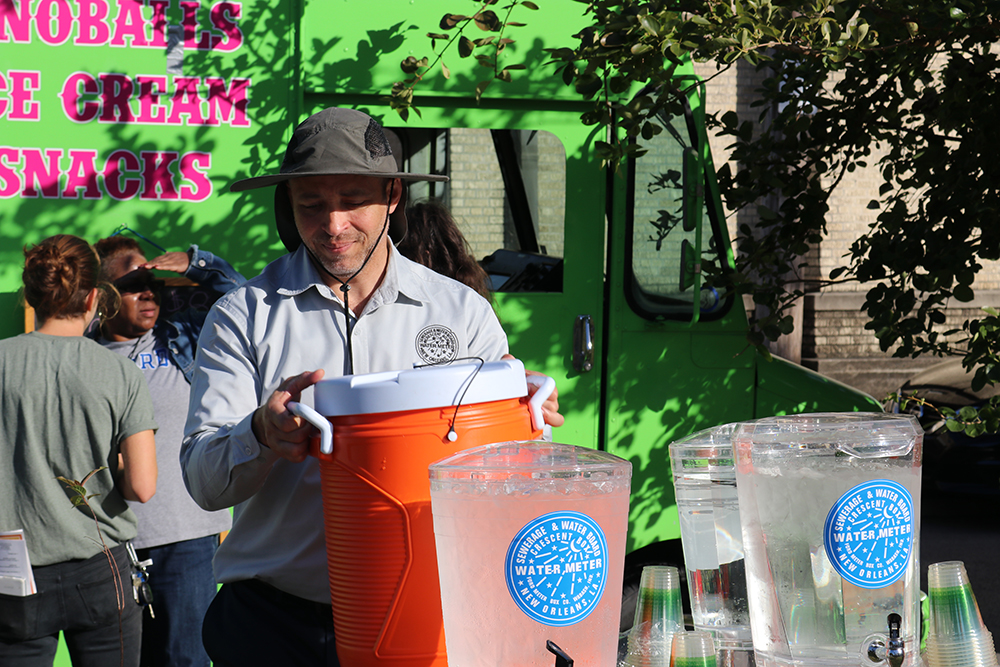 Attendees were also encouraged to participate in the green infrastructure bus and walking tours. The tours of neighborhood green infrastructure projects gave real, tangible examples of what people can do in their homes and community to combat the effects of climate change such as more frequent floods and heat island effects. The Bus Tour traveled through the Treme and 7th Ward neighborhoods highlighting community-based solutions to reduce flooding and decrease energy costs. The Walking Tour centered on green infrastructure in the Broadmoor neighborhood, one of the first neighborhoods to embrace green infrastructure in New Orleans post-Katrina.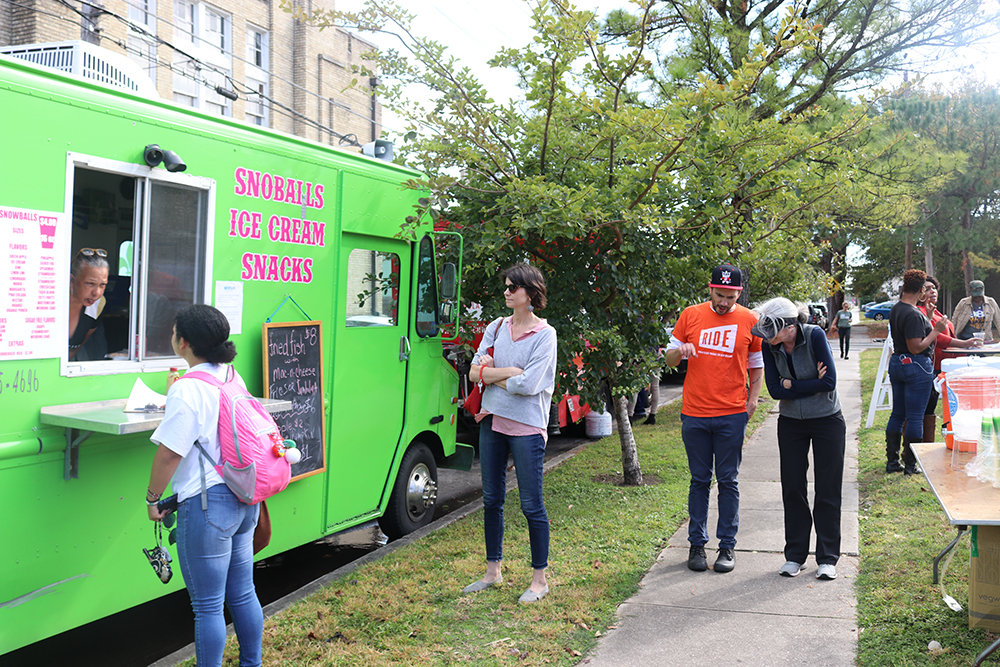 Throughout the day, the Fest attendees gathered on the patio of of Rosa Keller Library for community conversations entitled "Patio Chats." The Patio Chats included discussions between neighborhood leaders, non-profit advocates, and city officials around the important issues related to climate change. Patio Chats included a discussion of New Orleans' Climate Action Equity Project and Report, the work of residents in reducing flooding in their homes and neighborhoods, and a discussion about the nexus between water and energy with leaders from the energy efficiency and water sectors. The Patio Chats were engaging and led to spirited discussions between speakers and attendees.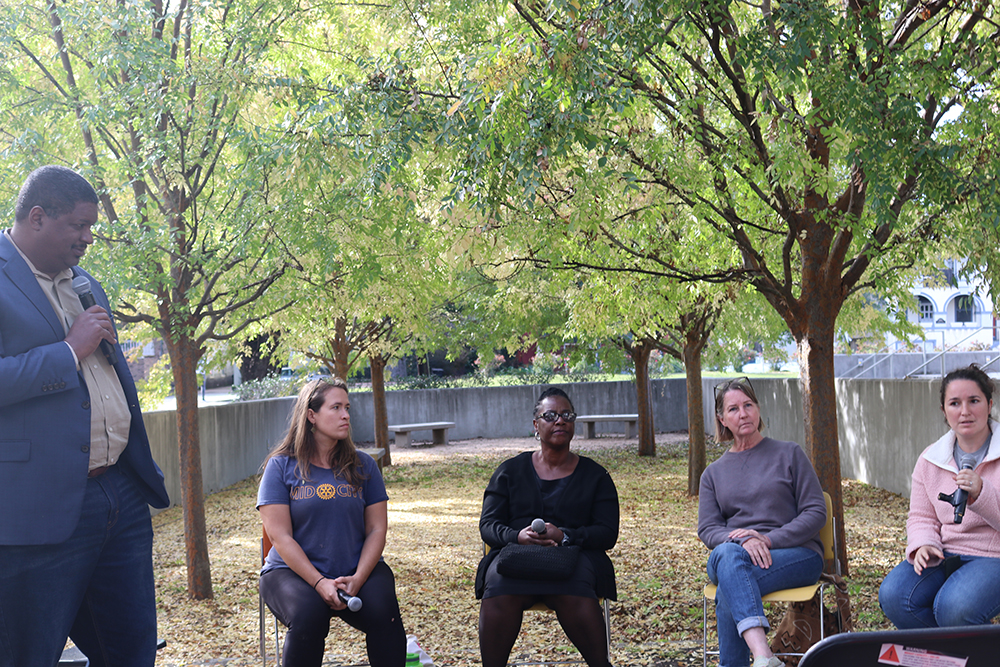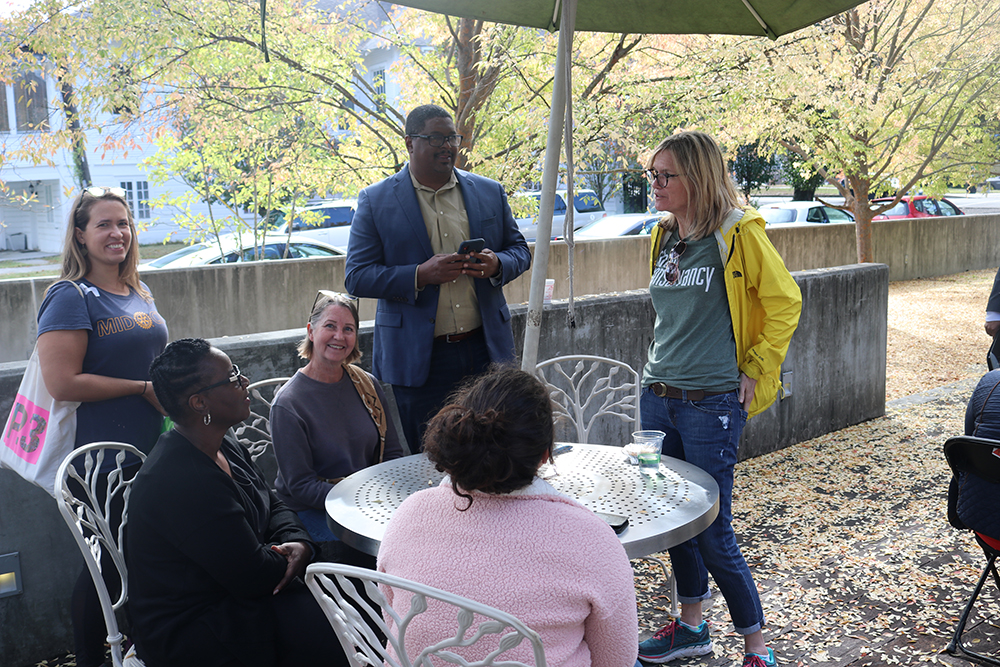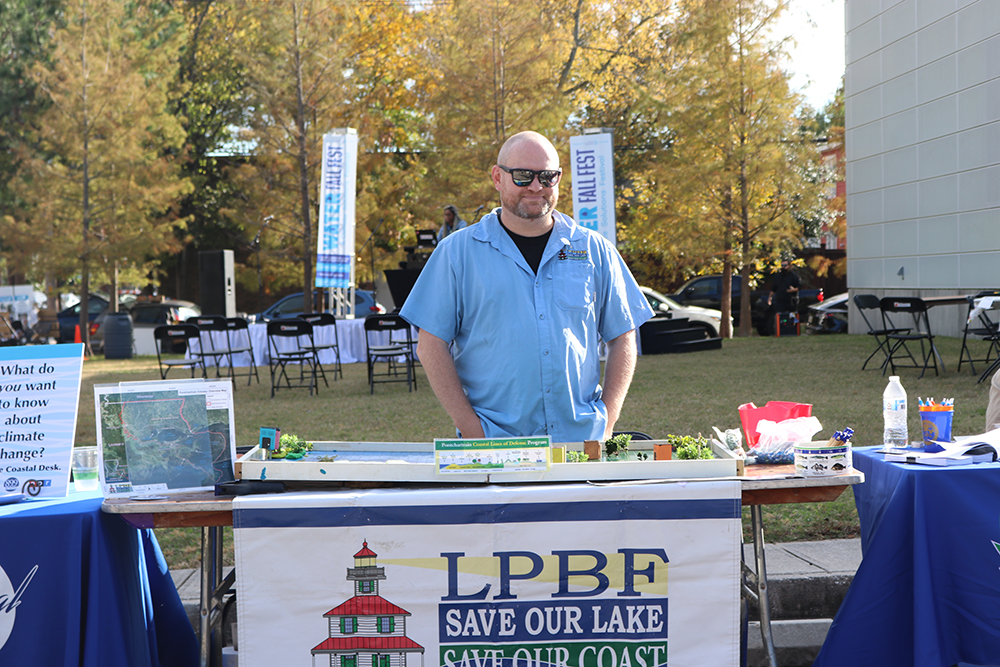 Overall, participants, volunteers, and exhibitors had a great time at the Water Fall Fest. It was educational and very fun. Many thanks to the organizing partners and the Water Fall Fest sponsors, Batture, Dana Brown & Associates, Freese and Nichols, Jacobs, Twin Shores Landscape & Construction Services Inc., and Waggonner & Ball.