Registration for this workshop is now closed. 
The Story Factor: Inspiration, Influence, and Engagement
October 3rd 
If you don't tell your story, who will? Nonprofit staff, board members, and volunteers are on called on everyday to tell their nonprofit's story to a variety of stakeholders. Whether for fund development, evaluation, or to promote your services to potential clients and customers, storytelling is a critical component of communications and an important skill to develop and hone. The Story Factor: Inspiration, Influence and Engagement workshop is designed for executive directors, fund development and communications staff, program directors, board members, and anyone wanting to learn how to more effectively tell their nonprofit's story. Participants will learn how to tell a story so tangible it feels as powerful as a firsthand experience of your organization's impact. You will also learn how to identify the kinds of stories that build faith in your work and your organization. Additionally, participants will:
Understand the psychology of storytelling
Learn the six kinds of stories you need to tell
Develop perceptual agility to toggle between numbers thinking and story thinking
Develop a reliable process for finding and telling stories
Embrace the six principles of storytelling
Develop and practice a story for your next presentation
The workshop is on Friday, October 3rd 8:30 am-12 pm at the Greater New Orleans Foundation located at 1055 St. Charles Ave.  The workshop fee is $20.00 for GNOF grantees and $25 for non-grantees. Registration fees are per person. Registration is required and will be accepted on a first-come first-serve basis. Payment is required at the time of registration. Click here to register. Please contact Mandi Cambre at mandi@gnof.org or 504.598.4663 if you need additional information.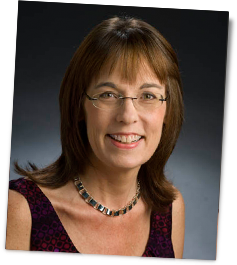 About Our Presenter: Annette Simmons is a vibrant keynote speaker, consultant and author of four books: The Story Factor named as one of The 100 Best Business Books of All Time, Whoever Tells the Best Story Wins , A Safe Place for Dangerous Truth (AMACOM, 1998), and Territorial Games: Understanding and Ending Turf Wars at Work. Annette started with a business degree from Louisiana State University in 1983, spent ten years in Australia in international business, attained a M.Ed. from NC State in 1994 and started Group Process Consulting in 1996. Annette is surprisingly honest, ferrets out hidden opportunities, joyfully takes risks and tells a good story.
About the Greater New Orleans Foundation and Organizational Effectiveness: The Foundation serves Southeast Louisiana by identifying community needs, designing and leading broad-based initiatives to meet those needs, and supporting the local and regional nonprofits whose missions complement ours. Key to the Foundation's approach to building "a thriving community for all" is our support of the region's nonprofits. This approach is exemplified by our Organizational Effectiveness initiative, which supports nonprofit leaders and their boards to work more effectively, collaboratively, and successfully on behalf of their clients and mission.