What Heraclitus wrote 2,500 years ago still rings true today: change is the one constant we can count on. Despite this, many nonprofits fail to prepare for the most predictable change of all—the departure of their chief executive.  According to Bridgespan research stretching back more than a decade, succession planning remains the number one organizational concern expressed by nonprofit boards and CEOs. Despite this, BoardSource's Leading with Intent survey reports that only 34 % of nonprofits nationwide have an executive succession plan.
The Greater New Orleans Foundation's Organizational Effectiveness Initiative with support from JP Morgan Chase is excited to announce a hands-on clinic on Thursday, June 6th to help nonprofits develop a succession planning action plan.
The clinic is designed for organizational teams of 2-4 participants including board members, executive directors, and senior staff with responsibility for human resources. There will be time during the workshop for teams to create their step-by step succession plan. In addition, participants will learn:
the opportunities and challenges associated with succession planning;
staff and board roles and responsibilities for succession planning;
how to prepare for succession planning;
the steps required for succession planning; and
the benefits of growing an internal and external leadership pipeline
There is a fee for this workshop. Fees for the workshop are based on the number of participants: $75 for a team of two and $150 for teams of three or four participants. 
Tuesday, June 6, 2017
9:00am to 4:00pm (lunch will be provided)
Greater New Orleans Foundation Center for Philanthropy -Chevron Learning Center
919 St. Charles Ave., New Orleans, LA
Seating is limited and registration is accepted on a first-come-first serve basis. Payment is required at the time of registration. Registration is final and refunds will not be issued. Please contact Rachel Swan at rachel@gnof.org or 504.598.4663 if you need additional information.
About Our Presenter: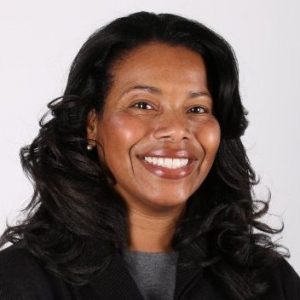 Tammy Dowley-Blackman, a graduate of Oberlin College and Harvard Graduate School of Education is an author, entrepreneur, leadership expert, nonprofit executive, philanthropic leader and professor. Ms. Dowley-Blackman is the former Executive Director of two nationally-affiliated nonprofits and the founder and Principal of the consulting firm–tdb group. In addition, she served for eight years as the founding Director of the Proteus Fund Diversity Fellowship, which was designed to be a leadership pipeline for attracting more people of color to the philanthropic sector.  As a volunteer, Tammy Dowley-Blackman provides leadership as the Chair of the Board at Third Sector New England, as a member of the Board of Overseers at the Isabella Stewart Gardner Museum and as a Board member at Social Capital Inc.