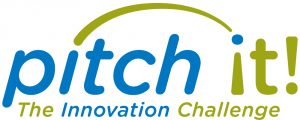 Mark your calendars and start brainstorming now! The Greater New Orleans Foundation Organizational Effectiveness Initiative will be holding the second-annual Pitch It! The Innovation Challenge event on Friday, October 17, 2014.
As the late management guru Peter Drucker said, "Innovation is change that creates a new dimension of performance." In a move to support innovative leaps in nonprofit organizations, The Greater New Orleans Foundation sponsors Pitch It! with funding from the Kresge Foundation and Chevron.
Do you want to rethink your service delivery model, use technology to drive program delivery, try a new approach to funding, develop an earned-income stream, collaborate with other like-minded organizations, or redefine your measure of success? The Foundation will fund an innovative product, new process, inventive service, or novel approach that supports a new way of doing business for your organization and others, and meets a need.
First prize: $25,000
Second Prize: $7,500
Third Prize: $5,000
Applications will open for Pitch It! on Monday, July 28, 2014. The deadline to submit an application is Friday, August 22, 2014.
If you have questions, please contact Mandi Cambre, Organizational Effectiveness Program Associate, at mandi@gnof.org.