The Greater New Orleans Foundation Organizational Effectiveness Initiative (OE) and Gillis, Ellis & Baker, Inc. are partnering to host a workshop on buying the right Insurance for your non-profit. This workshop is designed for Executive Directors, COOs, Office Managers, Risk Managers, and board members.
Protecting Your Mission: How the Right Coverage Builds a Foundation for Success
Tuesday, June 20, 2017
9:00 am – 10:30 am
Greater New Orleans Foundation
919 St. Charles Ave., New Orleans, LA
This seminar will introduce staff and board members to the (sometimes confusing) world of insurance. Attendees will be given a basic overview of typical nonprofit insurance needs such as Commercial General Liability (CGL), Worker's Compensation or Professional Liability, Property Insurance and other types of coverage most every nonprofit should consider, regardless of size. In addition, this session will educate you on how to purchase insurance, how to interpret the fine print, what fundraisers or events may require additional insurance, and what to expect from your Broker or Agent.
This workshop is a wonderful introduction to Insurance and Risk Management for nonprofits with staff or board members who may wear many hats.
Key takeaways will include:
Understanding common reasons claims are denied
Understanding how to buy insurance
Understanding how to interpret the fine print of your policies
Understanding what to expect from your Broker or Agent
 *This workshop is for informational purposes only.  The foundation staff and trainers are not lawyers nor are they providing legal advice.  
This workshop is free, however registration is required: click here to register. If you have questions about the workshop, please contact Rachel Swan at 504-598-4463 or rachel@gnof.org and for more information.
About the Trainer
Lauren Galligan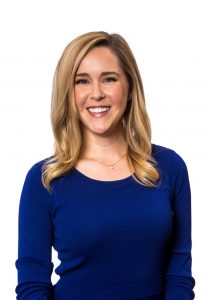 A native of Lafayette, Lauren graduated from Saint Thomas More in 2003. After graduating from LSU in 2007 she worked in marketing before moving to New Orleans to begin a career in Insurance. Lauren joined GEB in 2013 with a focus on complex personal and commercial accounts. She completed the National Alliance School for Producer Development and is actively pursuing her CIC designation.
Lauren is an active member of the planning committee for an Edible Evening, the primary fundraising event Edible Schoolyard New Orleans. She and her husband, Will, reside in Uptown New Orleans.