We are proud to be Southeast Louisiana's Community Foundation. The purpose of these site visits was for the Greater New Orleans Foundation's Programs Team to learn, see, and hear about the nonprofit landscape in St. Tammany Parish from the organizations directly, and to learn about who they are serving and what they see as the highest needs in their parish. St. Tammany is one of the 13 parishes the Foundation serves.
The first stop was NAMI St. Tammany. Their mission is to increase awareness and advocate for families and persons with mental illness: envisioning prevention, education, and training as the primary pathways to better services and a healthier community.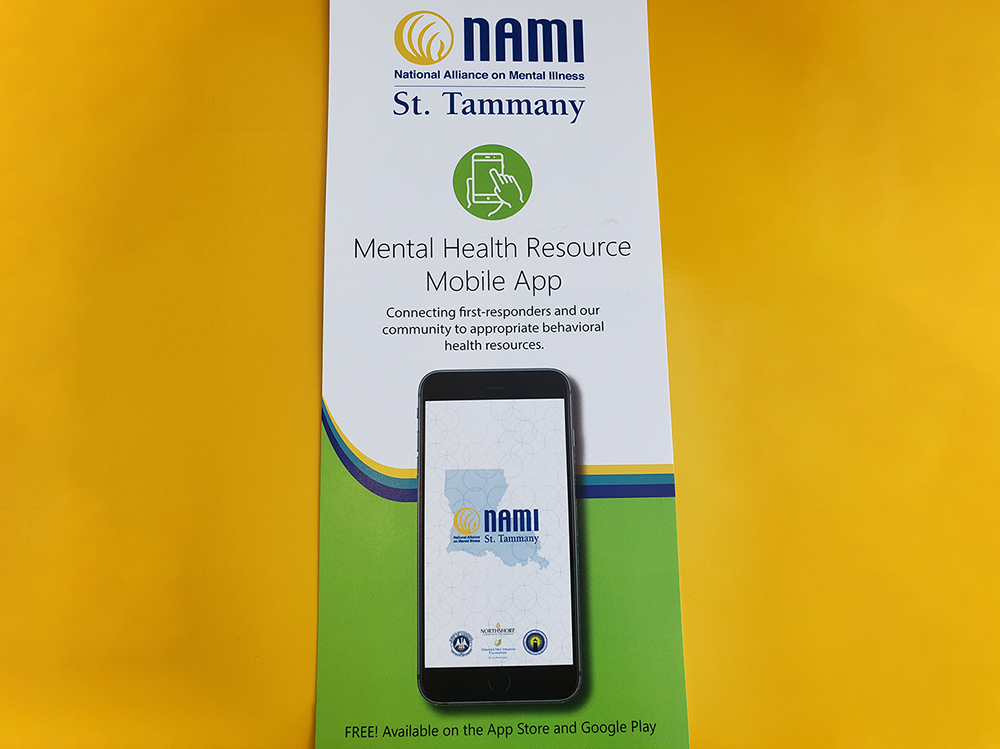 The program's team heard about NAMI St. Tammany's progress in developing their Mental Health Resource Mobile App that now connects people to over 300 behavioral health resources in St. Tammany Parish and the surrounding area. The idea for their app won second place in the Foundation's Pitch it! Innovation Challenge in 2015. You can learn more about the app and download it here.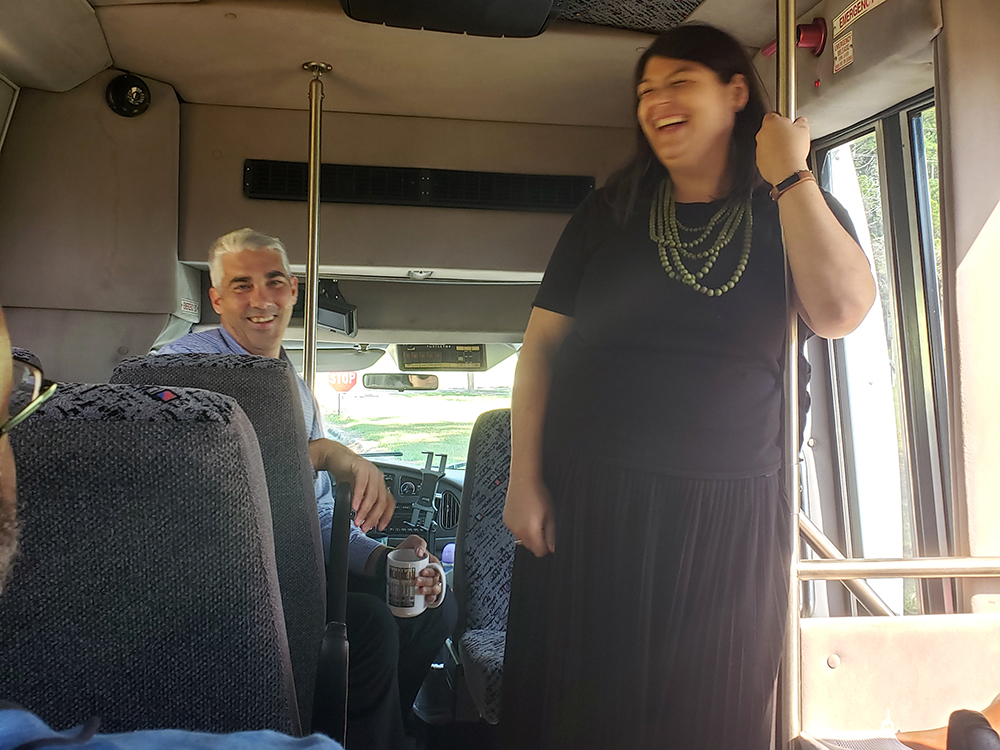 The team then went on a bus tour of NAMI St. Tammany's Safe Haven Program. This tour was led by Nick Richard, Executive Director of NAMI St. Tammany, who was recently awarded the Vicki Cottrell Leadership Award by his fellow NAMI Executive Directors and Mary Burckell, Executive Secretary at St. Tammany Parish.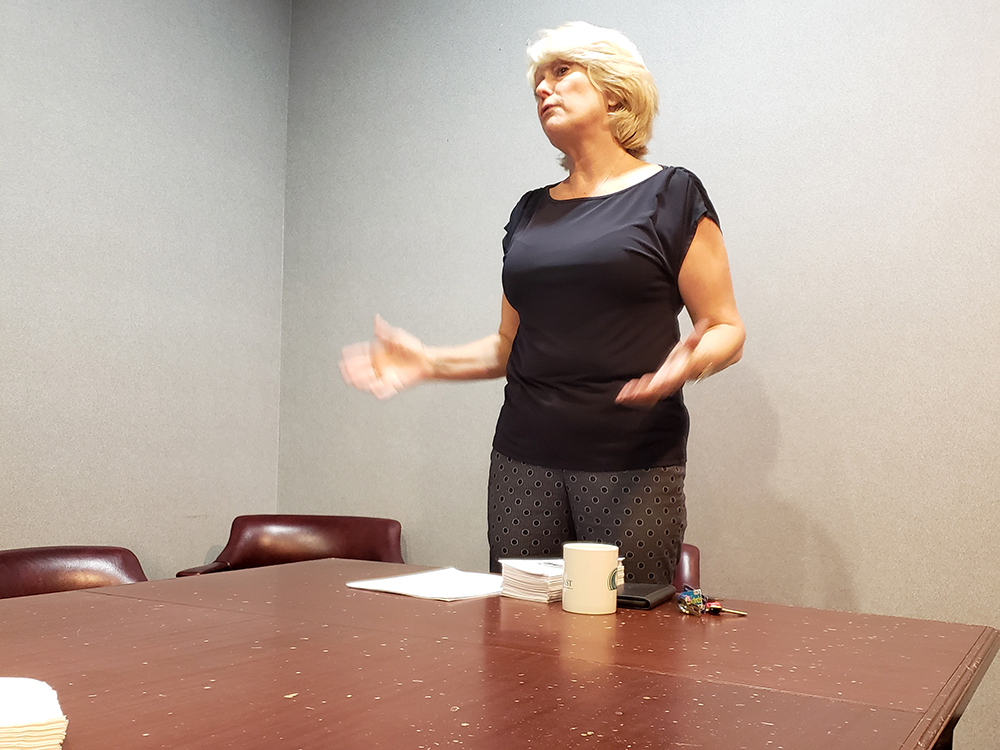 The next stop was the Good Samaritan Ministry. Pictured is Ministry Director, Sue Rotolo briefing Foundation staff members on Good Samaritan's mission to stop the downward spiral of crisis by providing immediate financial assistance while leveraging community resources to provide long-term stabilizing solutions with a staff of over 140 volunteers.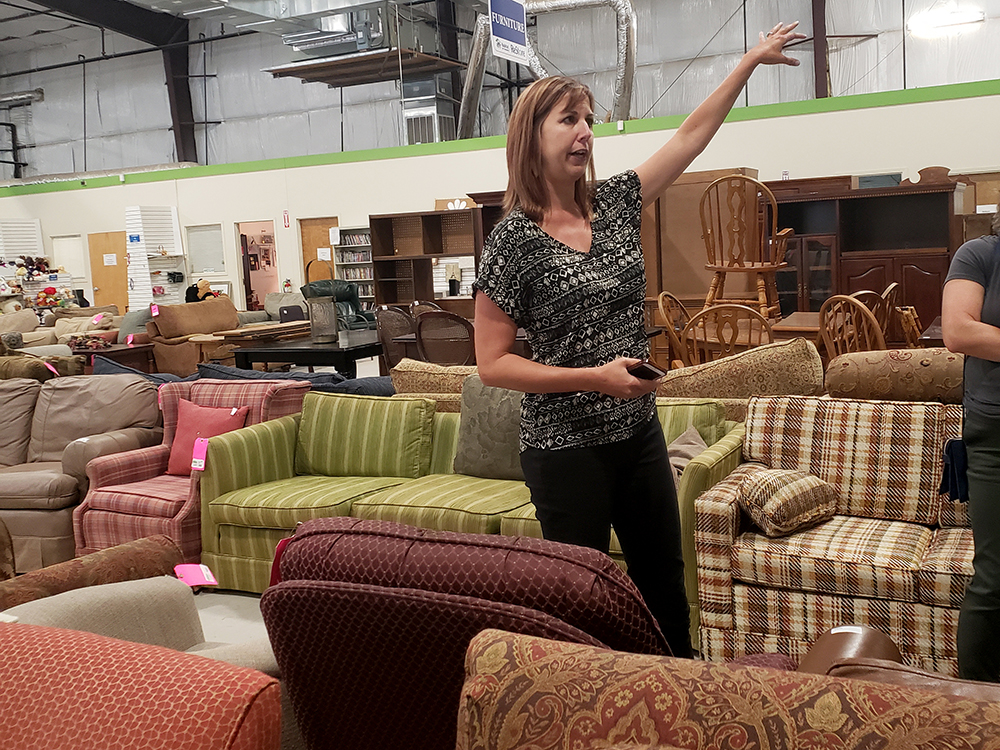 The team then moved on to Habitat for Humanity St. Tammany West. This organization builds ten houses each year, 2 of 10 which are funded by ReStore shops. Pictured is Jennifer Messina, Vice President of Development for Habitat for Humanity St. Tammany West.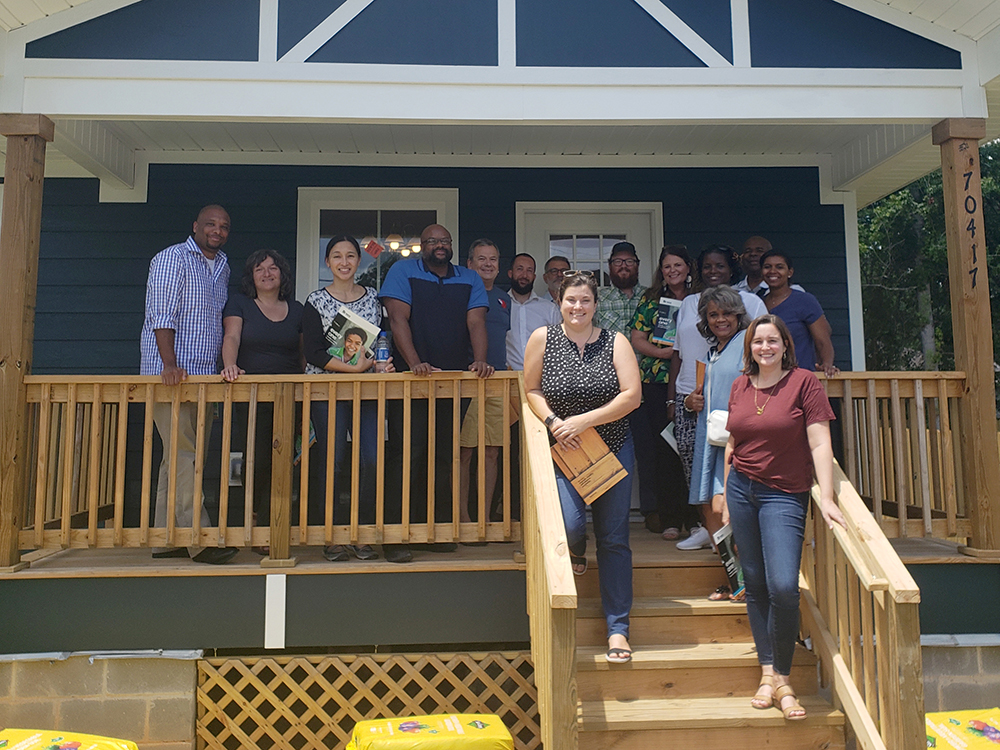 The team also had the opportunity to see a house under construction and hear from a current homeowner. The house pictured is Habitat for Humanity St. Tammany West's 274th house since its founding in 1981.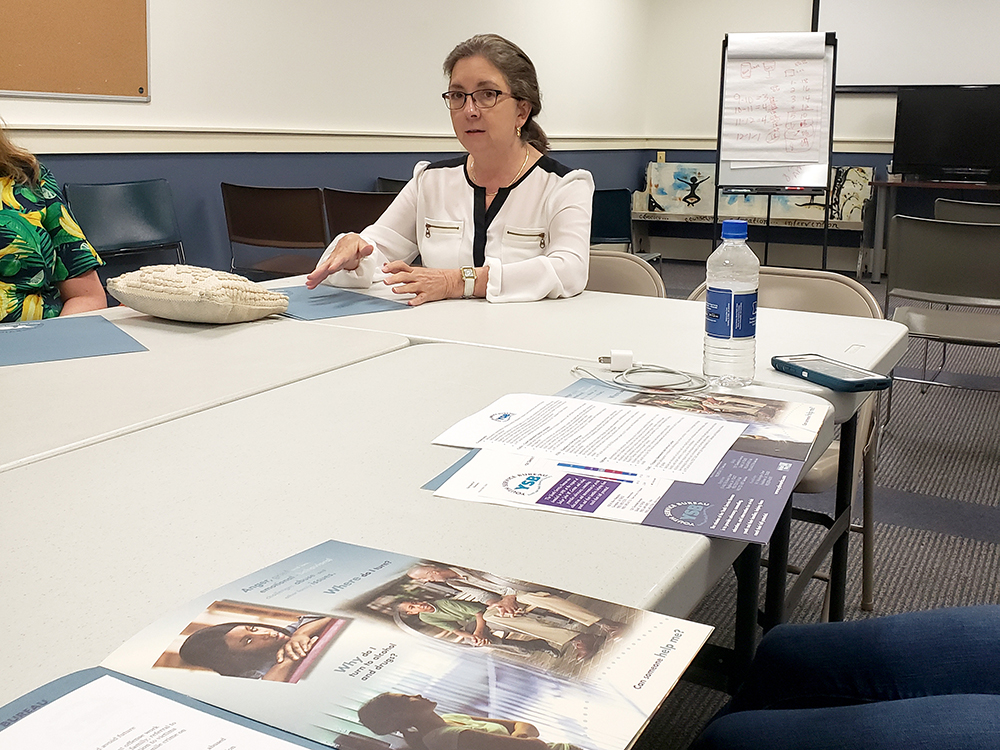 The next stop was the Youth Service Bureau, who provides advocacy, counseling, education, and intervention for at-risk youth and their families. The Foundation's staff learned about their programs in St. Tammany and Washington parishes from Executive Director, Mary Slazer.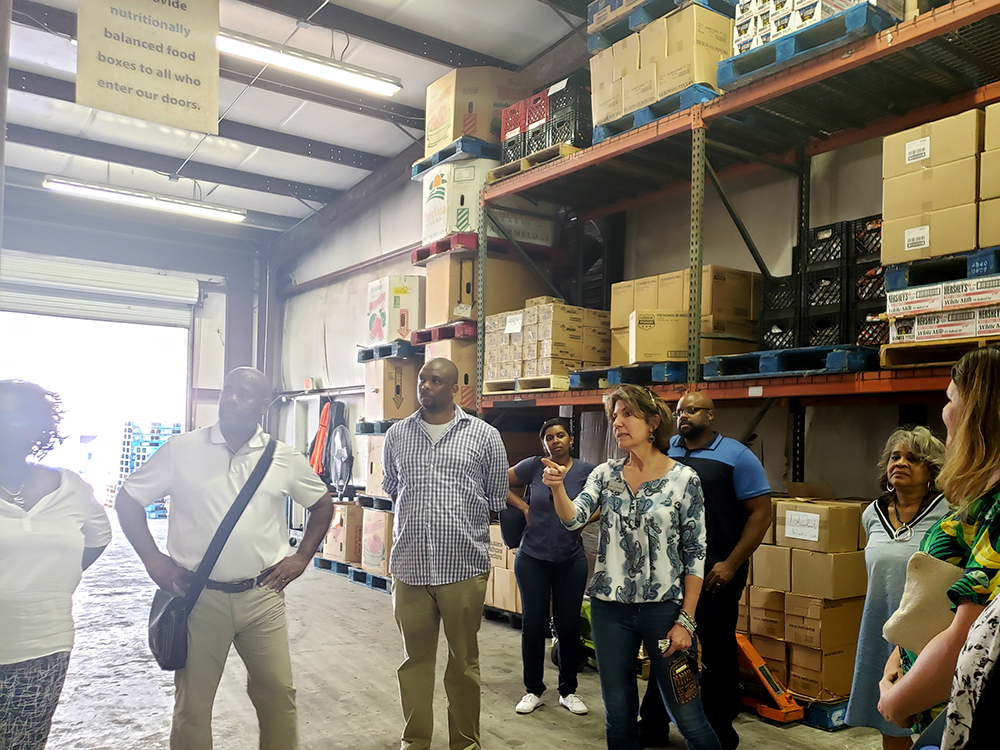 The final stop was the Northshore Food Bank. CEO, Terri Turner-Marse shared that ground was just broken on a new facility that will be 2.5 times bigger than their current facility. It will also be a drive-thru facility, so families will be able to receive what they need as quickly as possible.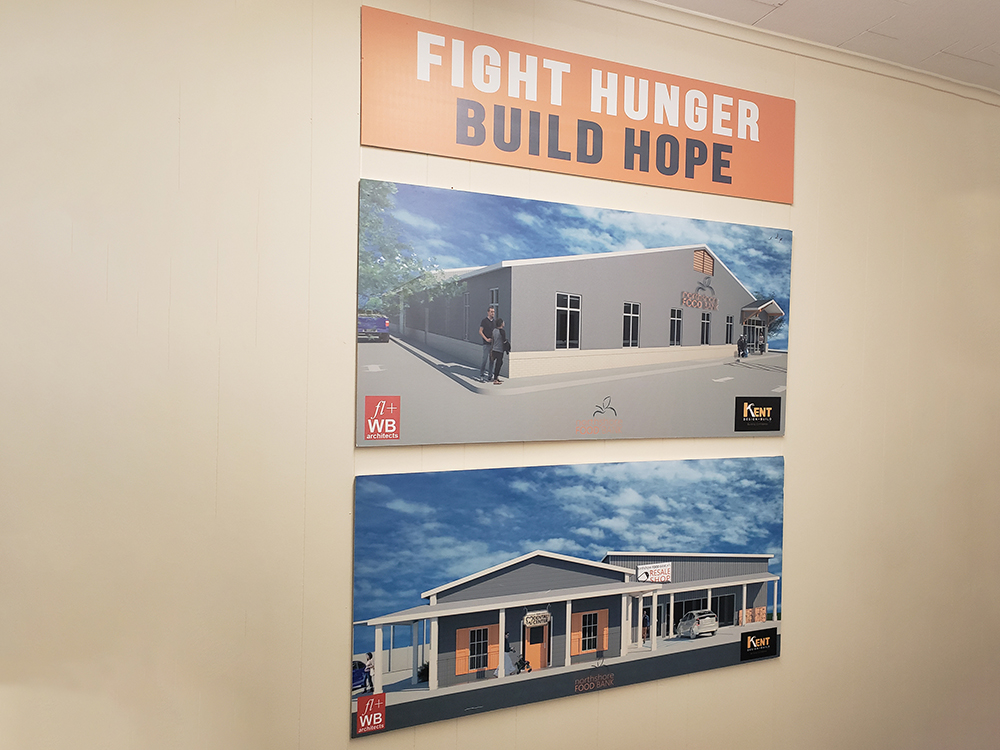 Site visits such as these help our team do more informed grantmaking, obtain in-depth information about the services provided, and see how our nonprofits are making a direct impact in their communities with the support of generous philanthropists all across the Southeast Louisiana region.