The Greater New Orleans Foundation and Bayou Community Foundation are partnering on a new and exciting workshop with The Funding Seed: Program Planning for Grant Writing. Designed for staff and volunteers charged with grant writing, this workshop is designed to teach participants how to improve their grant writing skills through comprehensive program planning and design. These sessions will be hosted in the Bayou and are specifically designed for organizations based in Terrebone and Lafourche parishes and Grand Isle.
The first step in writing an effective grant is a well-designed program rooted in community needs with well-defined strategies that will result in the change your organization is seeking.  Unfortunately, too many grant writers skip this step resulting in ill-conceived proposals and mediocre writing. A program plan is a road map for writing a compelling grant. In the Program Planning for Grant Writing workshop, participants will learn how to develop program plans that can easily be used for grant prospecting and writing. Additionally, participants will learn how to respond to the typical questions found in a grant application; write a persuasive case for support; and plan for the grant writing process.
The workshop is on Tuesday, January 26 at the Terrebonne Parish Library-North Branch located at 4130 West Park Ave. in Gray, LA.  The workshop will be offered twice to allow maximum participation. The workshop is free; however, registration is required. Seating is limited and registration will be received on a first-come-first serve basis.
To register, click the time that you would like to attend 9:30 am- 12:00 pm or 1:00 pm-3:30 pm.  Please contact Rachel Swan at rachel@gnof.org or 504.598.4663 if you need additional information.
About Our Presenter: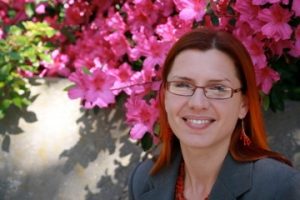 Nora Ellertsen is founder of The Funding Seed, a New Orleans-based company that teaches people how to raise money for nonprofit groups.  In the ten years she worked in the nonprofit and fundraising field, she helped to raise nearly one million dollars through grassroots fundraising, grant writing, event planning and major donor development. Through The Funding Seed, Nora applies the parable, "Teach a man to fish and he has food for a lifetime," to fundraising. By coaching nonprofit staff, board members and volunteers, she works to make each organization confident, strategic and self-sufficient when it comes to raising money.
About the Greater New Orleans Foundation and Organizational Effectiveness: The Foundation serves Southeast Louisiana by identifying community needs, designing and leading broad-based initiatives to meet those needs, and supporting the local and regional nonprofits whose missions complement ours. Key to the Foundation's approach to building "a thriving community for all" is our support of the region's nonprofits. This approach is exemplified by our Organizational Effectiveness initiative, which supports nonprofit leaders and their boards to work more effectively, collaboratively, and successfully on behalf of their clients and mission.