By Isabel Barrios, Senior Program Officer
In celebration of its centennial year, the Foundation announced a new initiative, the Next 100 Years Challenge. The million-dollar Next 100 Years Challenge is a regional competition designed to inspire and attract plans for community-centered and cost-effective infrastructure improvements, including nature-based solutions, in 13 parishes of Southeast Louisiana that will address the threat of storms and other disasters. The Foundation is asking collaborative teams of nonprofits, municipalities, and government agencies to develop great ideas for resilient infrastructure. We'll be distributing $1 million to support the ten best projects we see, providing $100,000 per project—and then further assisting them in applying for millions more in federal funds to build these projects.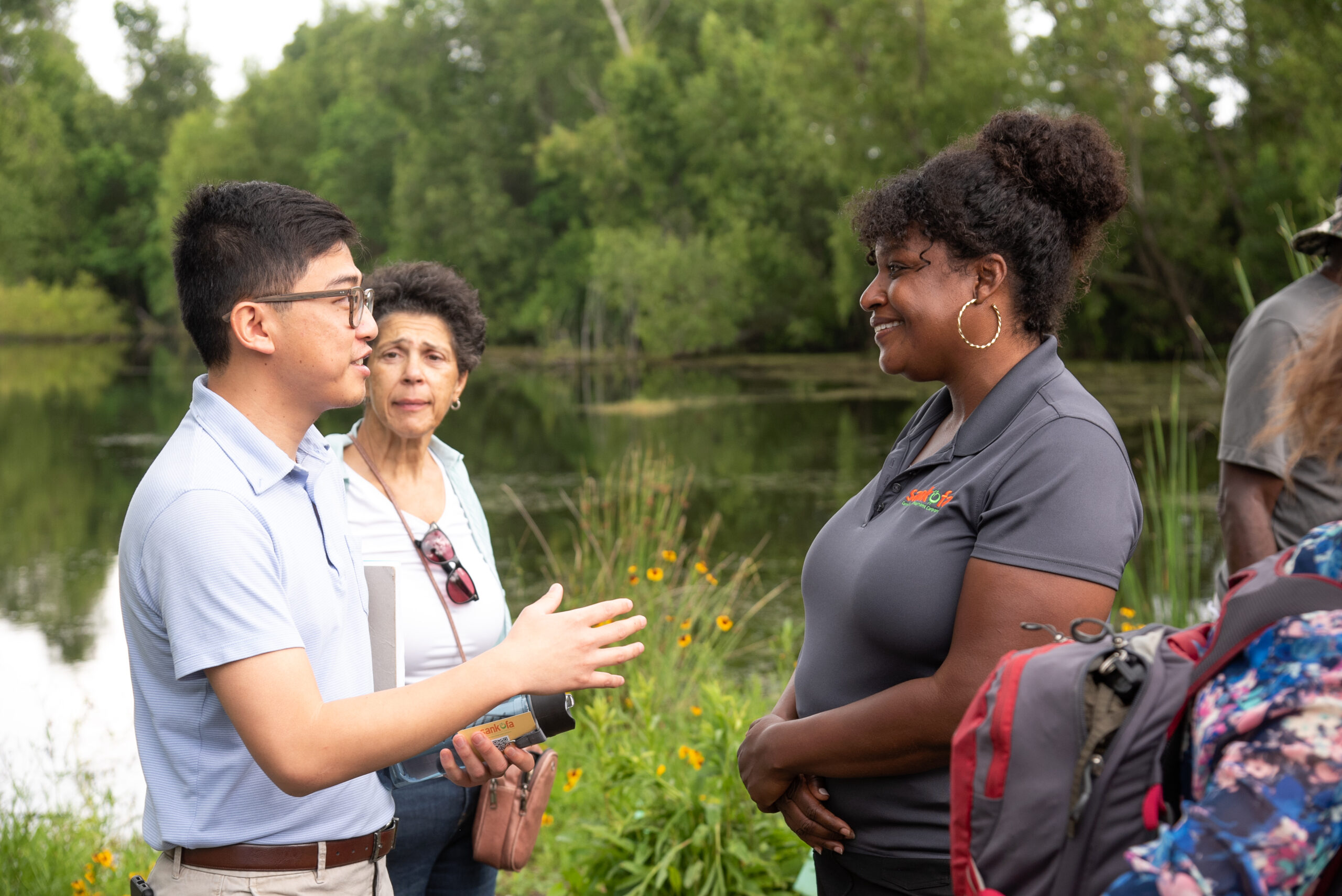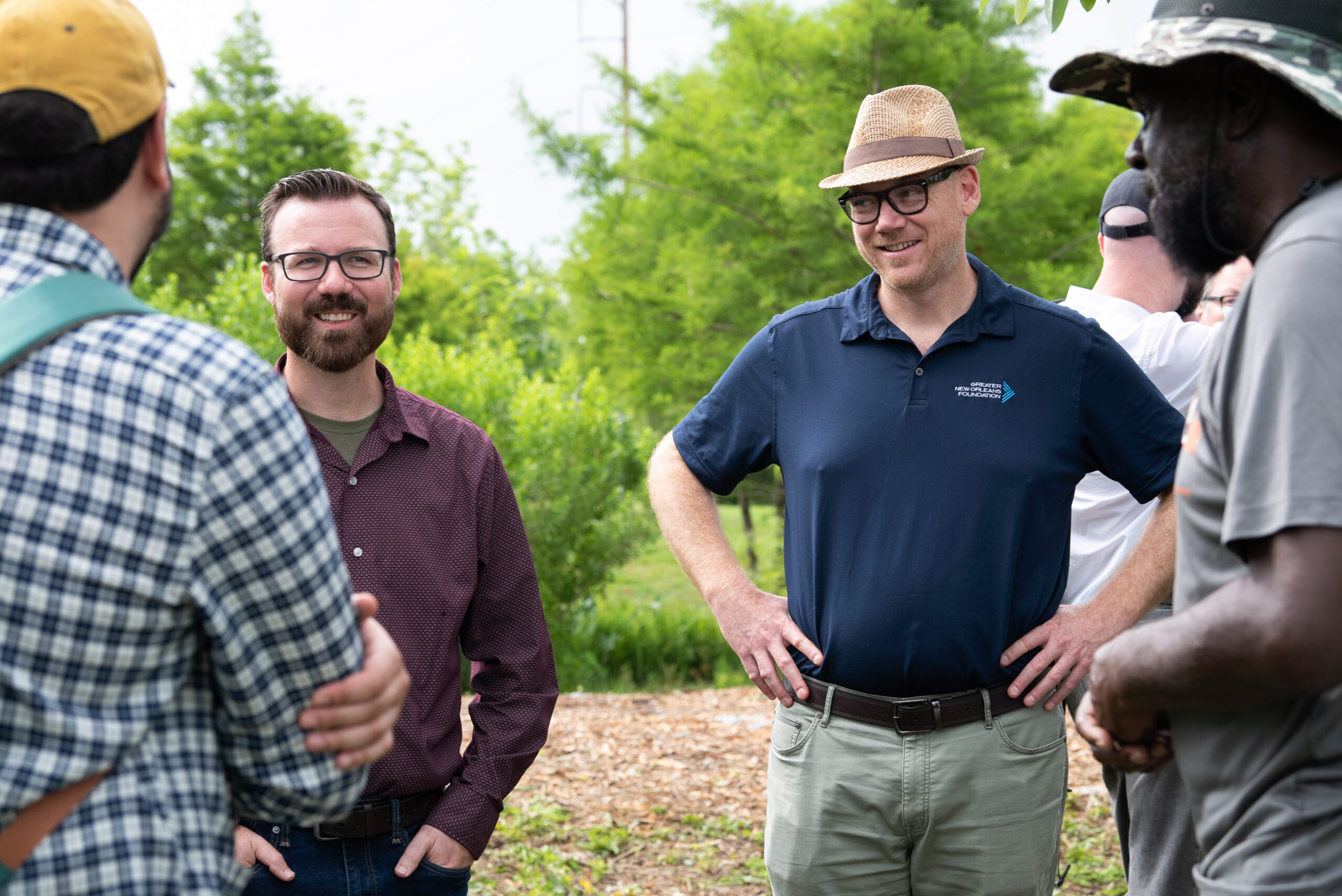 Photo Credit: Chuck Billiot 
On day 1 of their visit, the SMEs had the opportunity to tour green infrastructure projects in the region and meet local leaders who are bringing resilience work to life. The group visited the Sankofa Wetland Park & Nature Trail in the Lower Ninth Ward and spent some time with Founder and CEO of Sankofa Community Development Corporation, Rashida Ferdinand, and her team. Next, the group stopped at Gretna City Park in Gretna then at Lafitte Greenway in New Orleans. At the Greenway, Jaime Ramiro Diaz, Senior Project Designer at Waggoner & Ball, spoke to the group about particularities and complexities of green infrastructure because of the soil, elevation, and drainage conditions.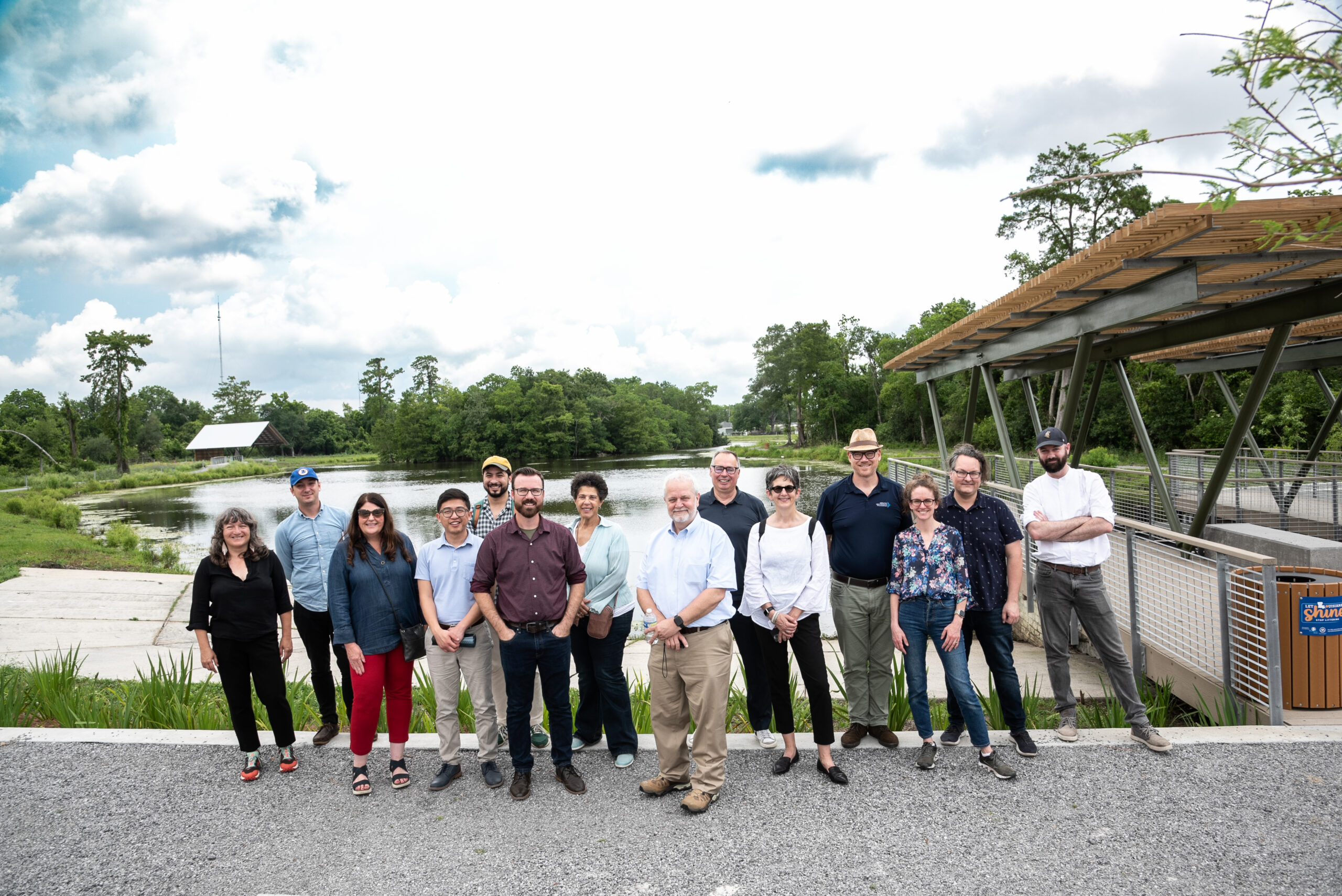 Photo Credit: Chuck Billiot 
SMEs reviewed plans for resilience projects that have not been funded to offer valuable suggestions aiming to increase the impact of the proposed projects. 
On days 2 and 3, teams from across the region attended the Foundation's in-person design sessions in LaPlace and New Orleans. Design session participants had the opportunity to meet other project managers, share and hear about projects being proposed around the region, and receive highly specialized technical assistance from our SMEs.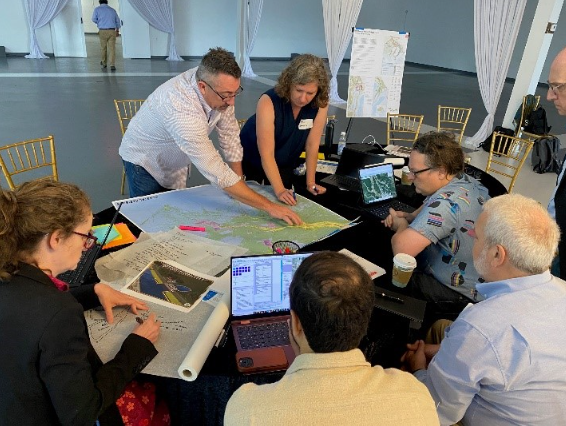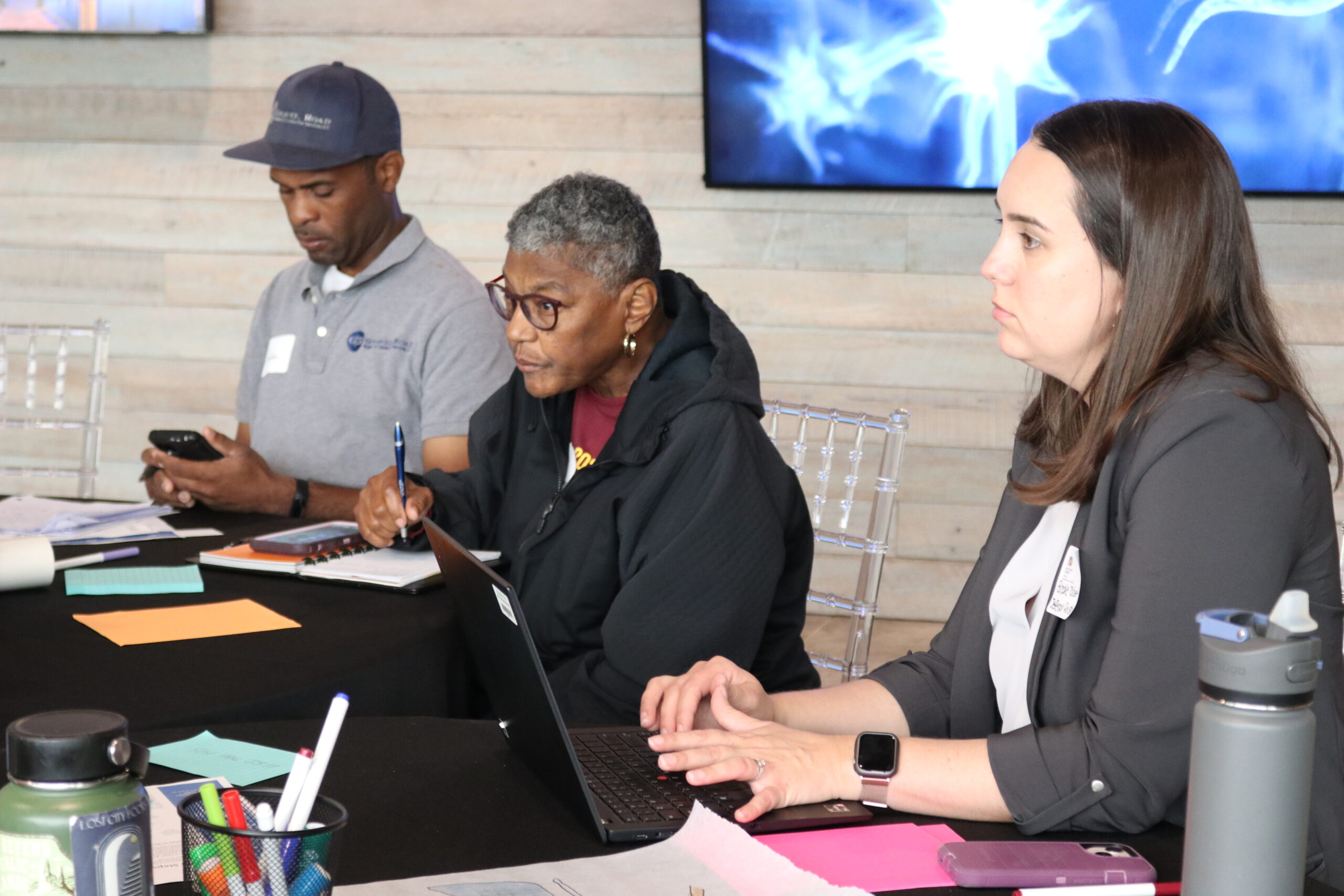 Photo Credit: Chuck Billiot and Greater New Orleans Foundation  
The sessions focused on the Steps to Resilience Framework, an "iterative process to identify and assess one's most pressing climate-related vulnerabilities and risks." Using this framework (pictured below,) teams refined their proposals and were able to ask questions about holistic planning, project financing, data gathering, and more.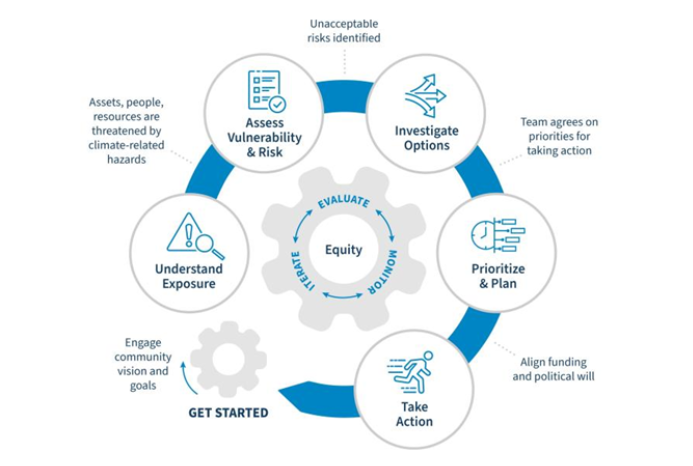 Graphic Credit: National Oceanic and Atmospheric Administration (NOAA) 
The Foundation is looking forward to continued dialogue with potential applicants about ongoing technical assistance needs and any follow-up questions. Our team would like to ensure that anyone who is interested in participating in the Next 100 Years Challenge registers no later than today, June 20, 2023, at 5:00 PM CT. To successfully complete registration, please register, accept the Terms & Conditions, and complete the short series of registration questions on the online registration form. Register here.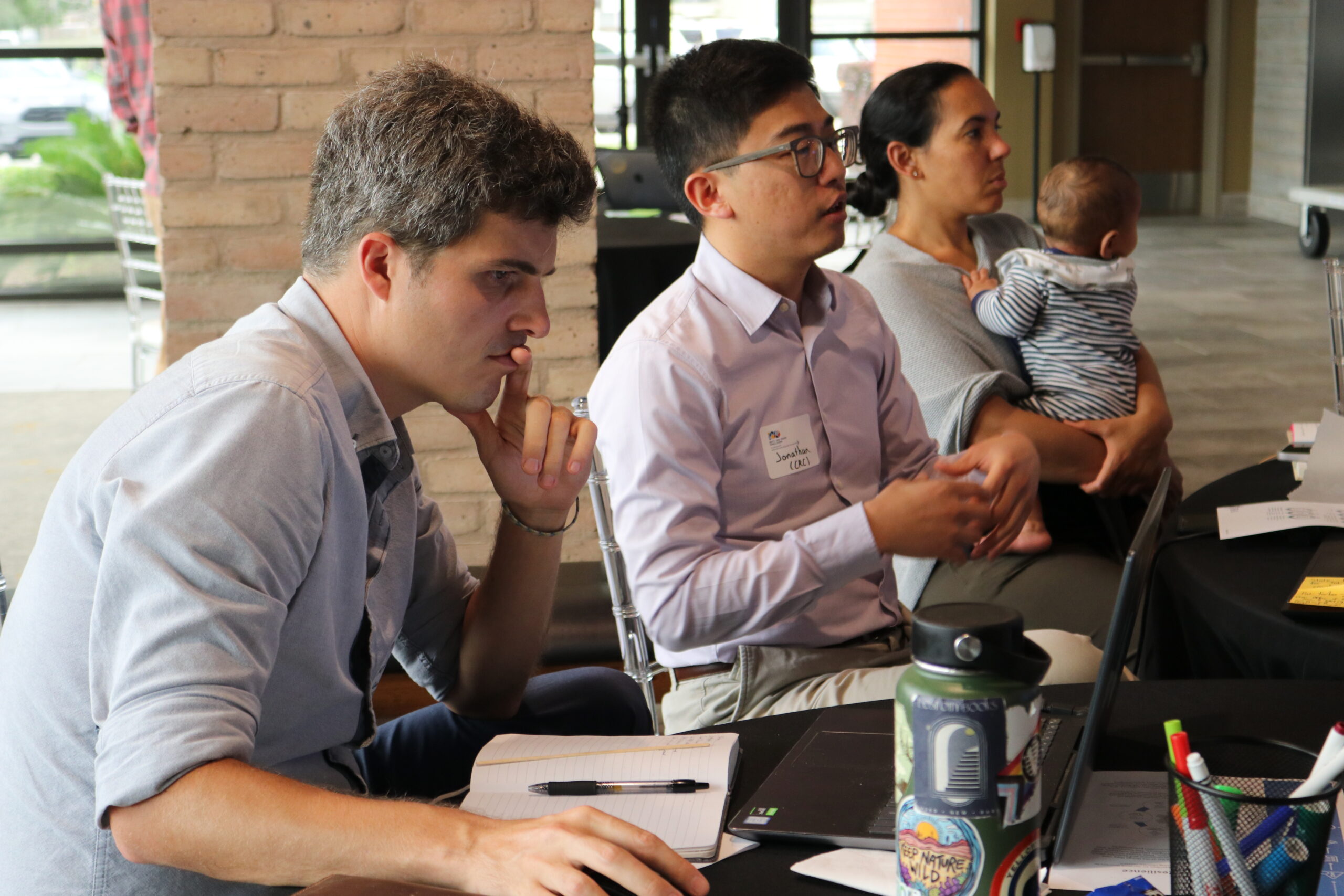 Photo Credit: Greater New Orleans Foundation 
The Greater New Orleans Foundation is grateful to our SMEs who shared their insight and wealth of knowledge with our potential applicants. Thank you to the following Subject Matter Experts: