On October 19, the Greater New Orleans Foundation kicked off its 10th anniversary of Impact 100, our women's giving circle. Impact 100 is a group of over 100 local women who commit to making a transformative grant of $100,000 to a local nonprofit every year. Since its inaugural year in 2013, Impact 100 has granted out over $1 million to nonprofits across the Greater New Orleans region.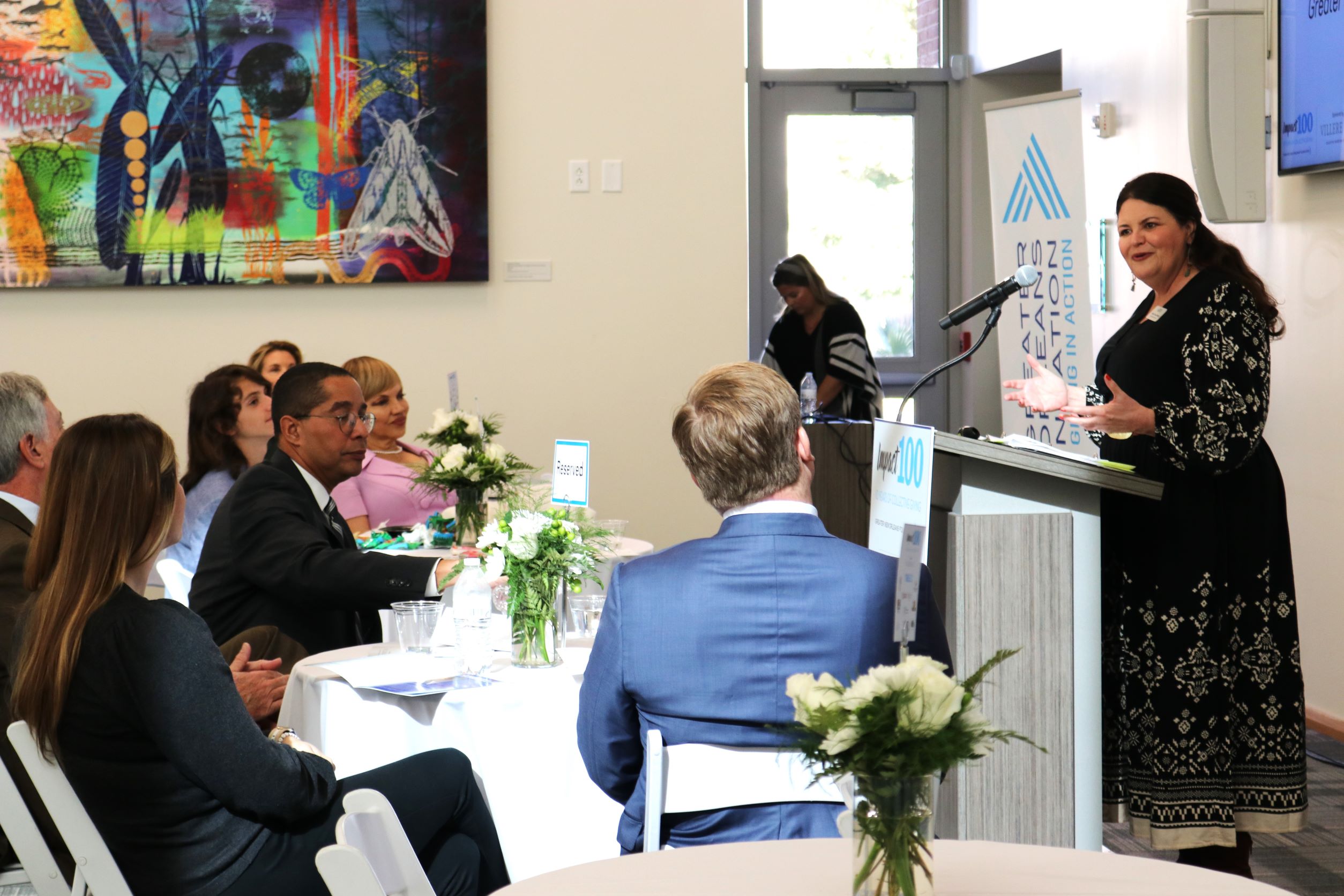 In commemorating ten years of Impact 100, the following special anniversary video reflects on the initiative's first decade through insights from founding members and previous nonprofit award recipients and looks forward to what's to come in the next decade. The video was shared at the event, where many of the featured members and previous award recipients were sitting in the audience! We send a big thank you to those who took the time to offer their words and perspectives, as well as our partners at Elephant Quilt for producing the video.
Each year the Impact 100 membership votes on four categories from which sixteen nonprofits in our 13-parish region are slated. This year, the membership voted on the following categories: Education, Women & Girls, Youth Development, and Workforce Development. The sixteen nonprofit organizations – which are required to be in good standing with the IRS, have existed for at least three years, and have an operating budget between $250,000 and $2 million – slated by the Foundation's Programs team are as follows:
Education
ALAS
Black Education for New Orleans
STEM Library Lab
TrainingGrounds
Women & Girls
2nd Chance Living PMI
Birthmark Doula Collective
Daughters Beyond Incarceration
Hagar's House
Youth Development
Cafe Hope
Roots of Music
YAYA
Youth Run NOLA
Workforce Development
Families Helping Families NOLA
Louisiana Council on Resources
Louisiana Green Corps
Made in New Orleans Foundation
On November 9, the Greater New Orleans Foundation will host an Impact 100 Pitch Event where the members will listen to four pitches from organizations selected through votes cast by Impact 100 members.
At the Kickoff event, we were thrilled to hear from George Young and Sandy Villere, Partners and Portfolio Managers at Villere & Co, who have committed to a five-year long sponsorship of the initiative. We are incredibly thankful for their dedication – Impact 100 wouldn't be possible without their partnership. Learn more about Villere & Co.'s financial services here.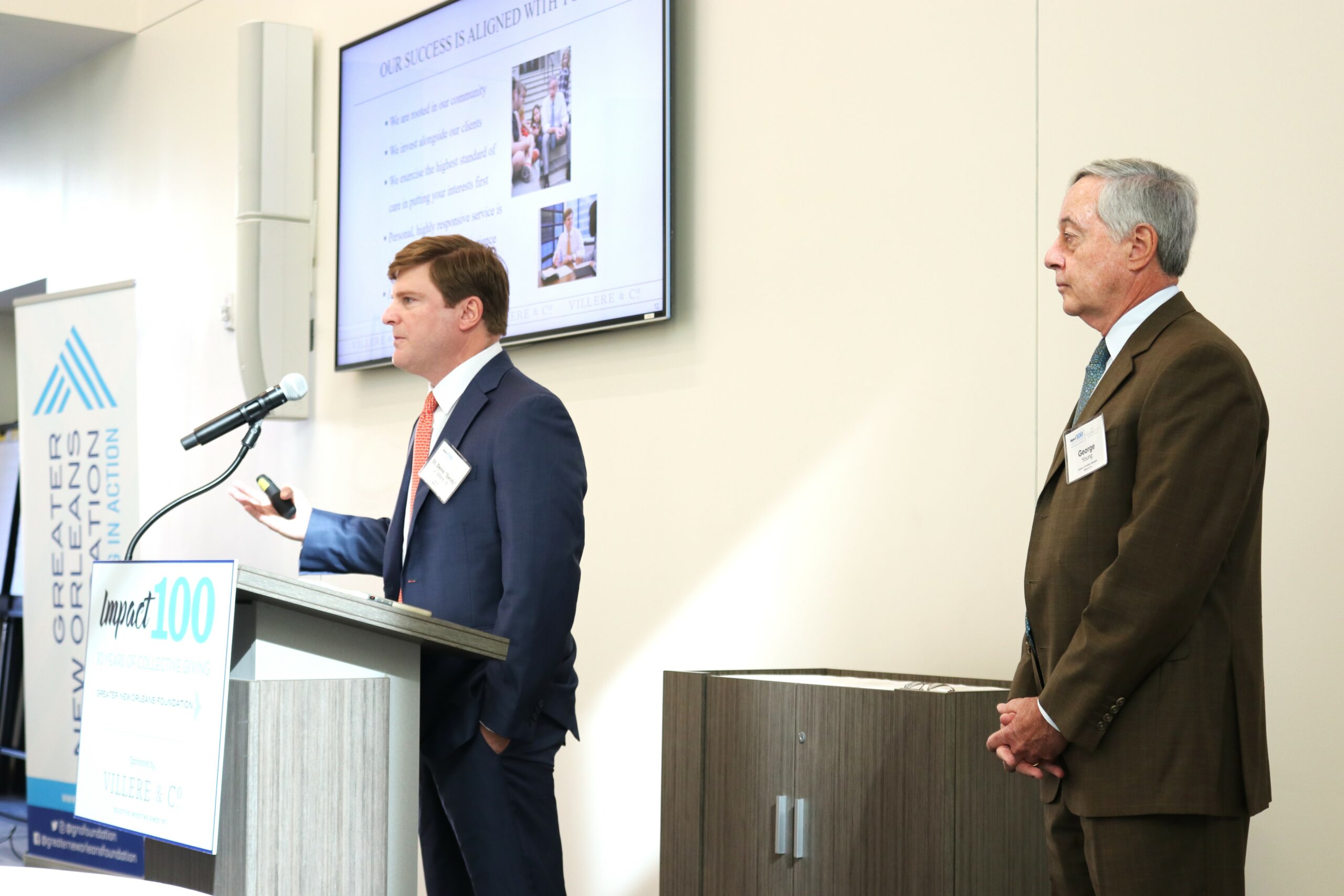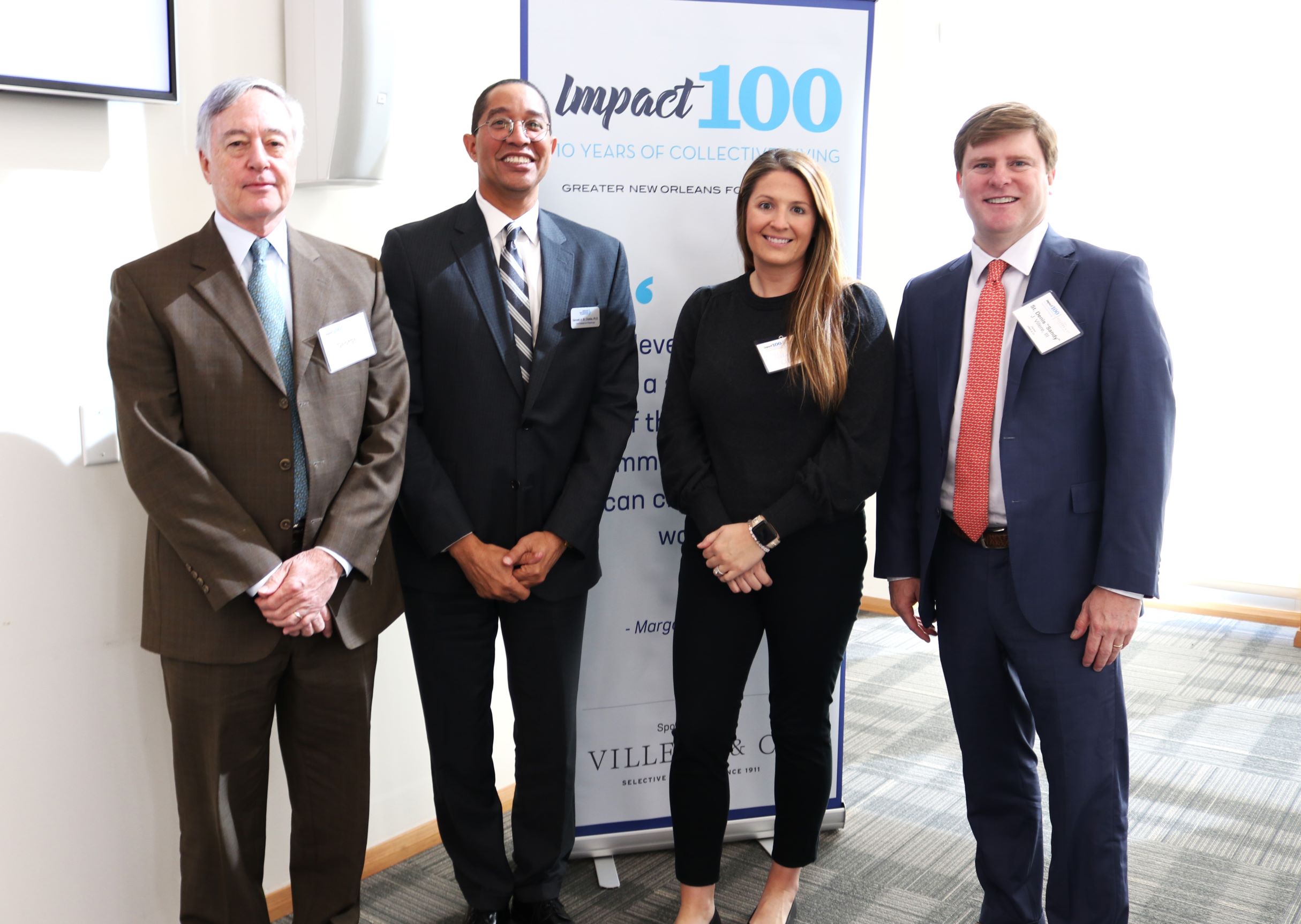 Claire Babineaux-Fontenot, CEO of Feeding America and proud Louisiana native was this year's keynote speaker. Her remarks on how she's forged her own path in the nonprofit sector and what it means to be a philanthropic leader left the audience feeling inspired, encouraged, and energized. She also engaged in a wonderfully dynamic question-and-answer session with attendees.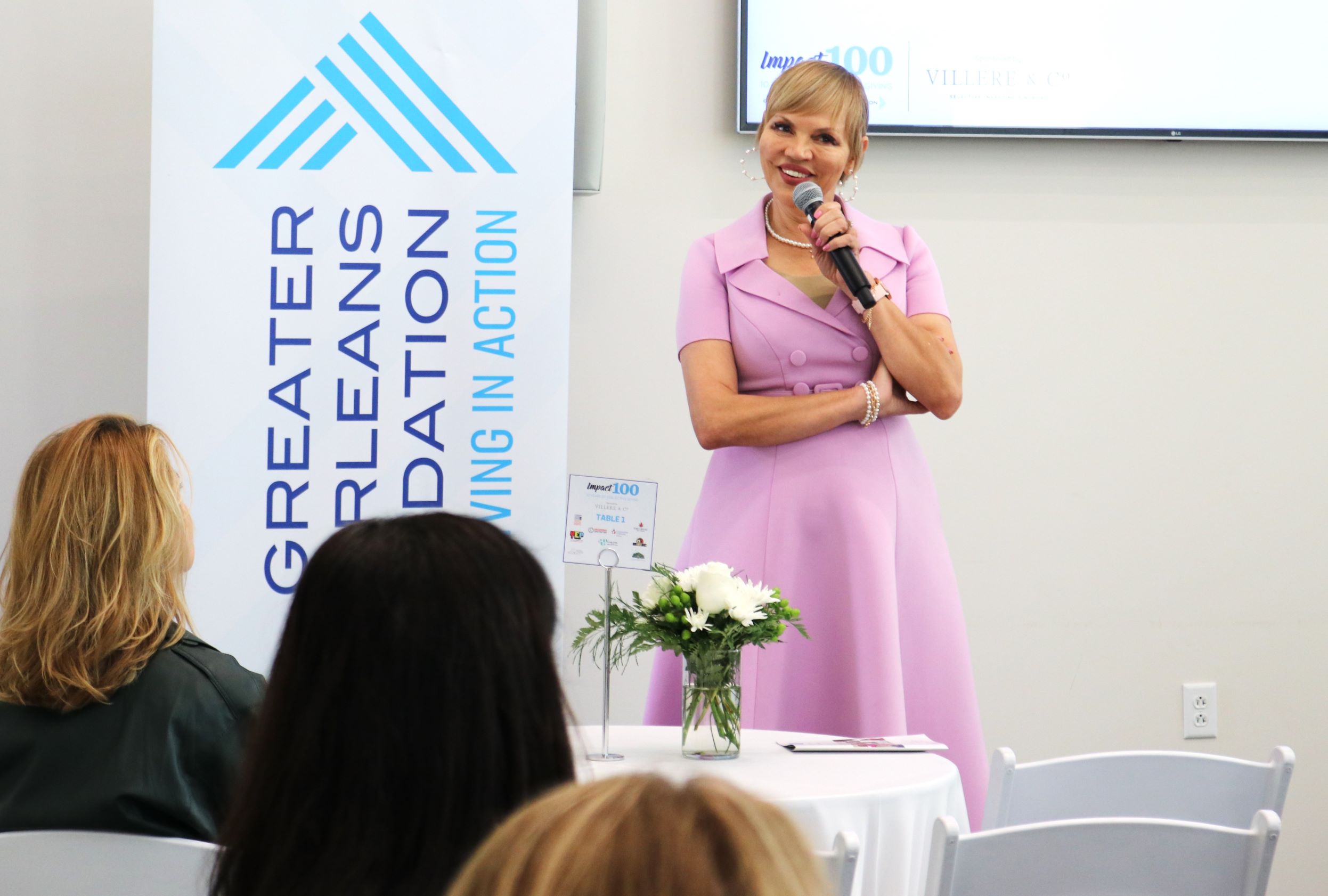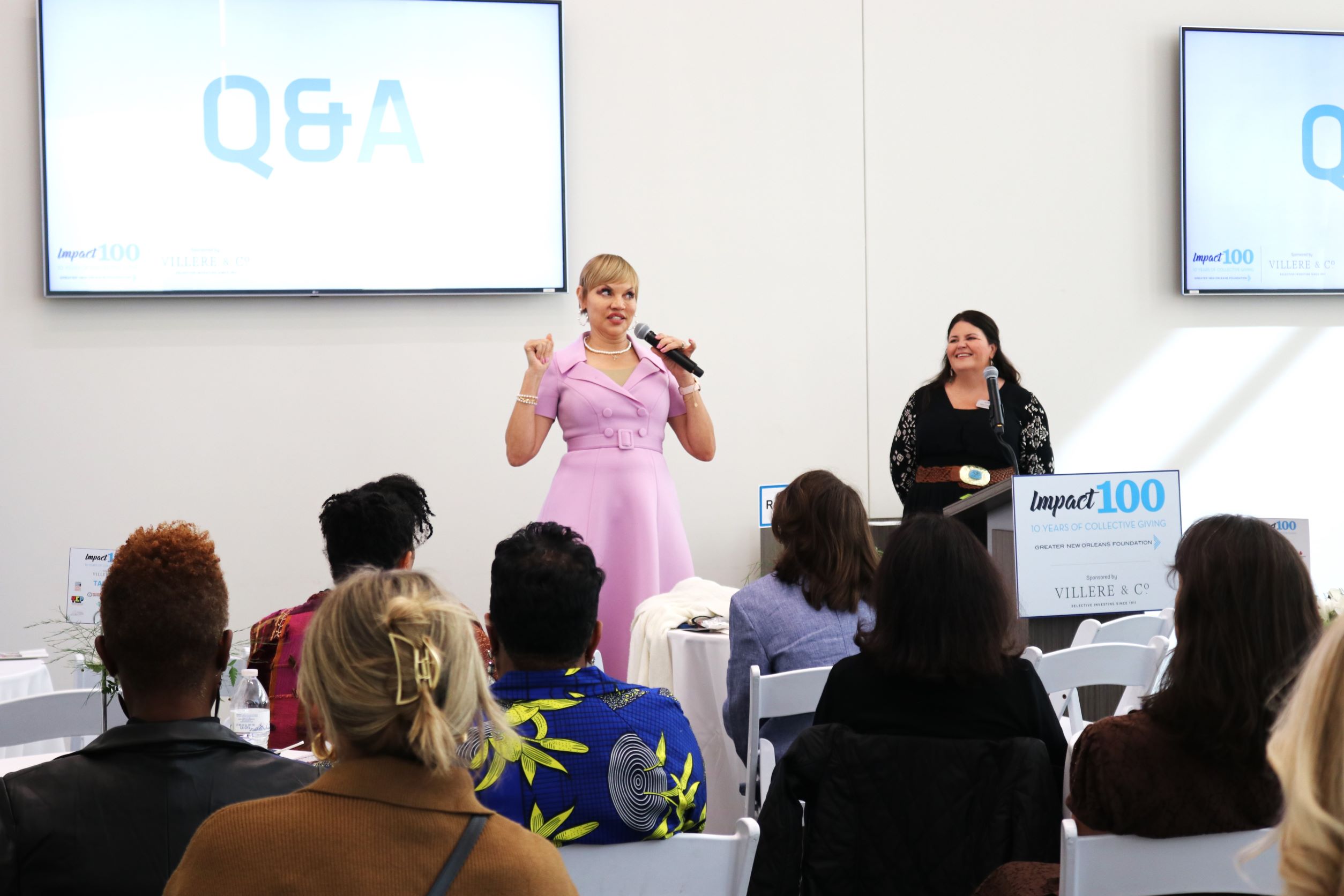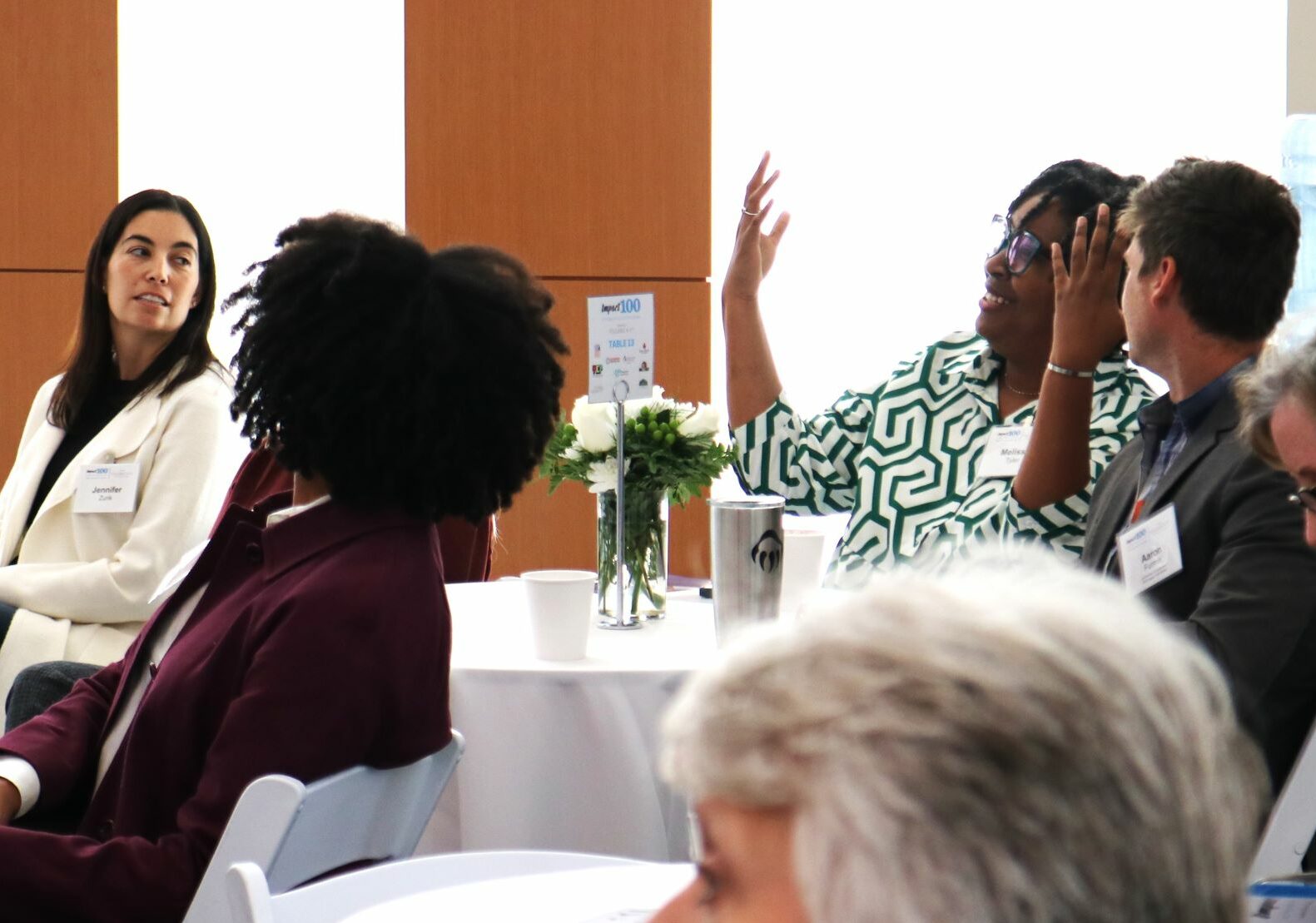 Following Claire's remarks, we were joined virtually by Impact 100's current Co-Chair, Dr. Halima Leak Francis, who gave insights on the importance of this giving circle, and how thrilled we are to be joined by so many new members this year.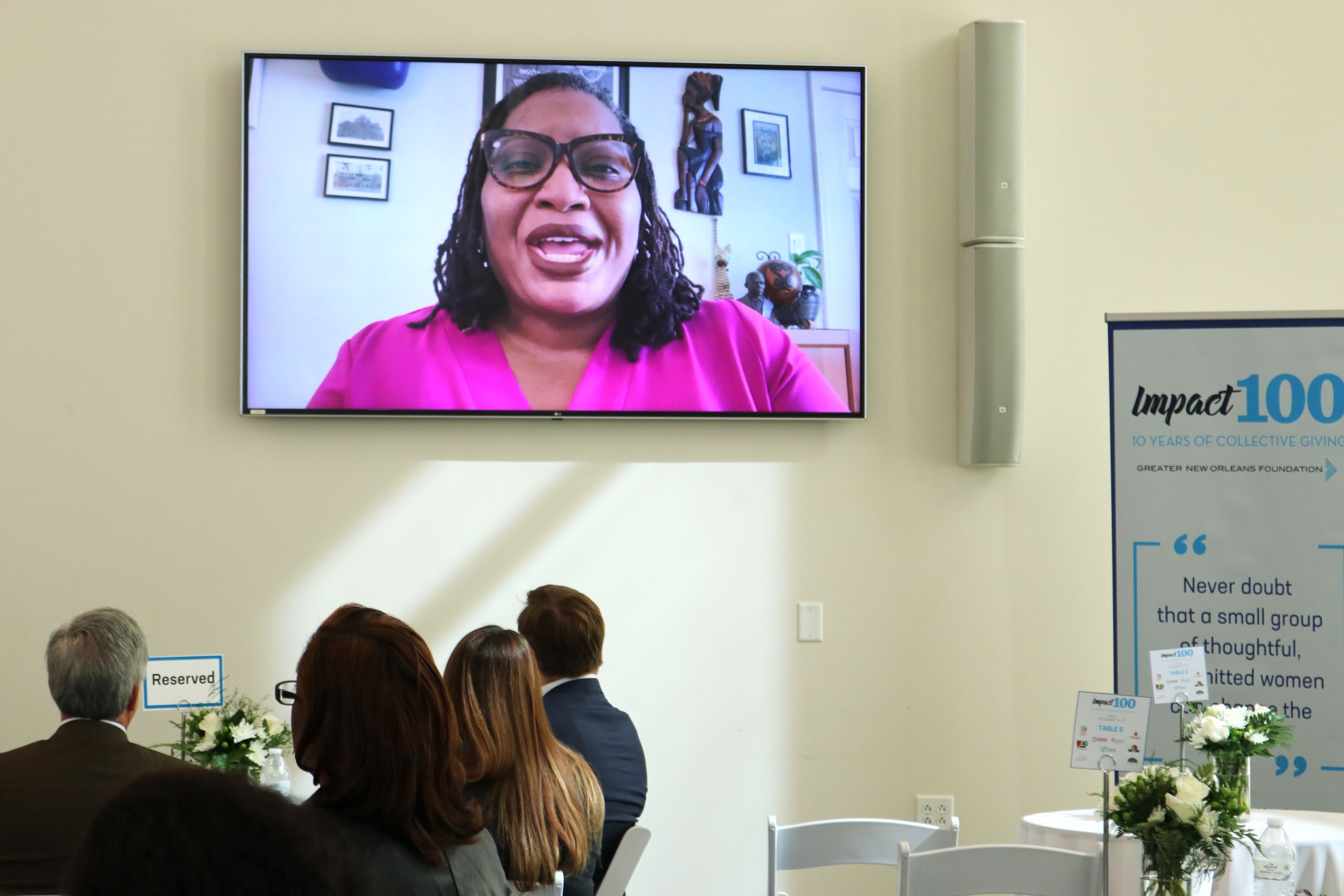 We also were fortunate to hear from immediate past winners. Sister Mary Lou Specha, Executive Director of Hotel Hope, shared that "the support of the Impact 100 grant gives Hotel Hope more exposure and credibility to the important work we are doing with the most vulnerable in our community". You can read the rest of the interview here. 
Attendees listened to remarks from Impact 100's 2020 winners, Eden House. Peggy Babin Indest, Interim Executive Director of Eden House and Christina Young, Resident Night Manager of Eden House spoke to how the $100,000 prize has impacted their work and programming over the past two years. Young was one of the first graduates of Eden House in 2015 and has now come full circle by being an Eden House employee, advocating for at-risk women and children in her community.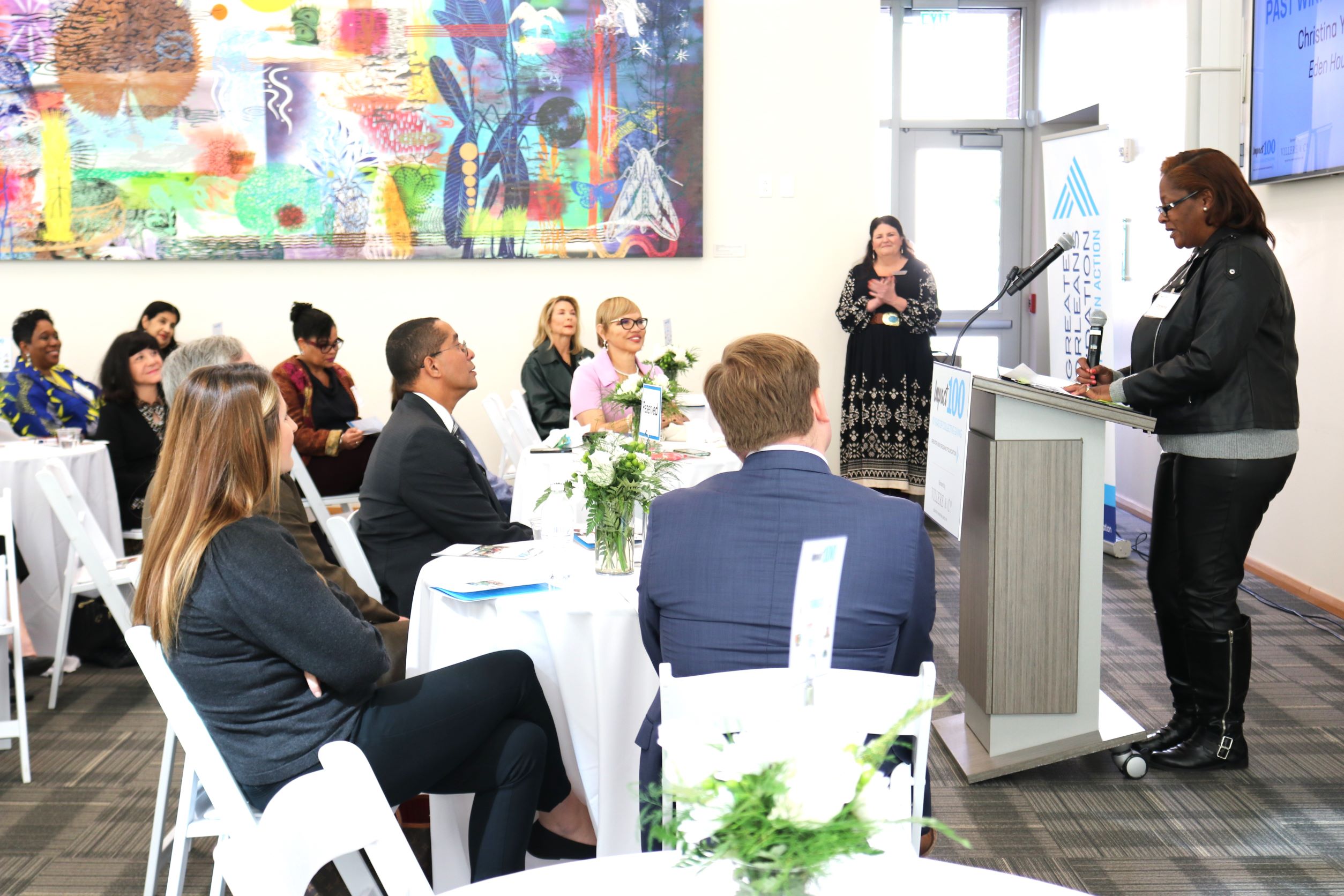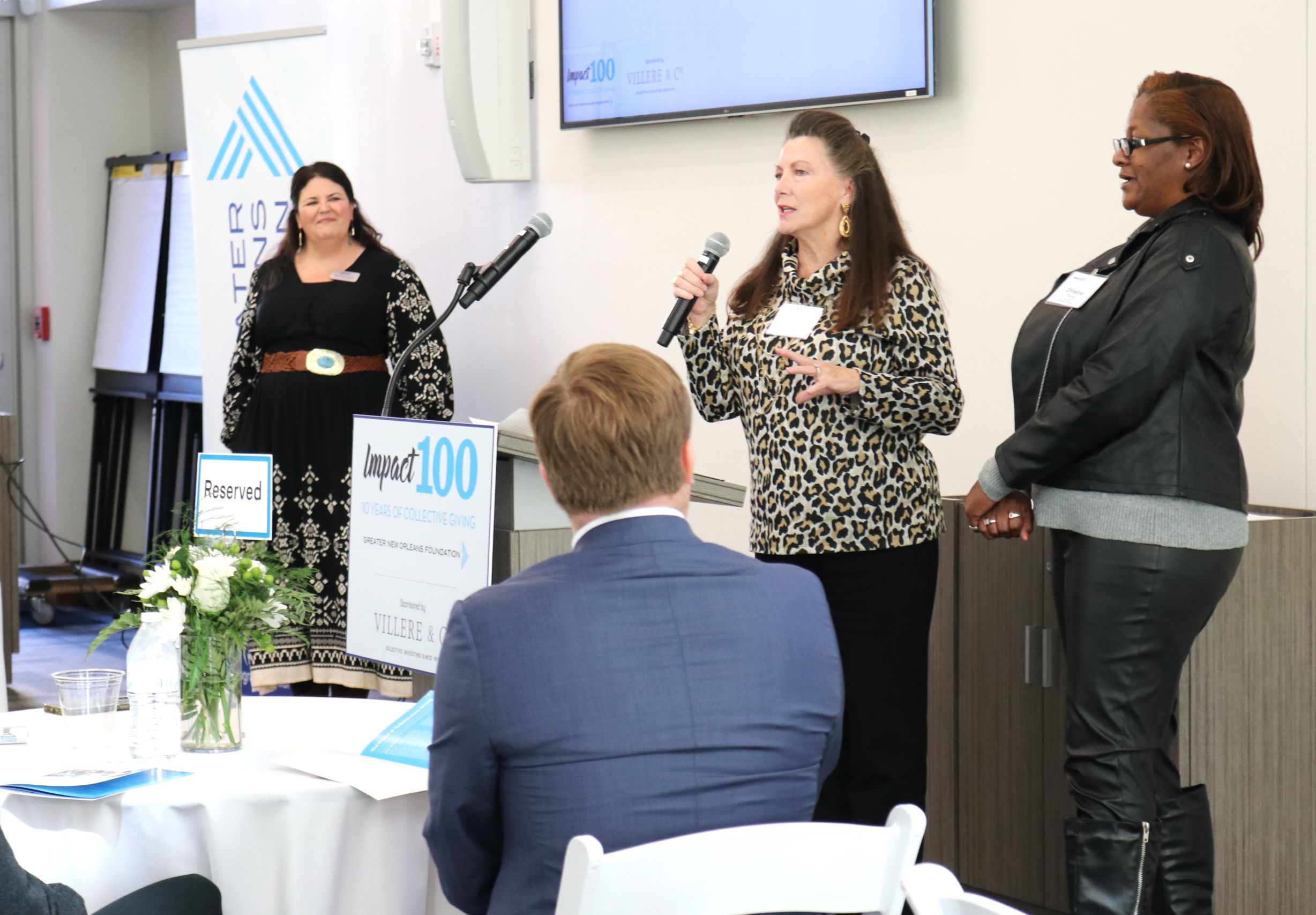 The Kickoff Event was an affair to remember, and we are counting down the days until the Pitch Event in just a few short weeks on November 9. Soon afterwards, the winning nonprofit will be surprised with a check presentation from Foundation staff, and they, along with the membership, will enjoy a special 10-year anniversary celebration on November 16.
If you are interested in becoming an Impact 100 member in 2023, or simply want to learn more about our women's giving circle, please contact Natasha Walker, Development Officer at the Greater New Orleans Foundation at natasha@gnof.org.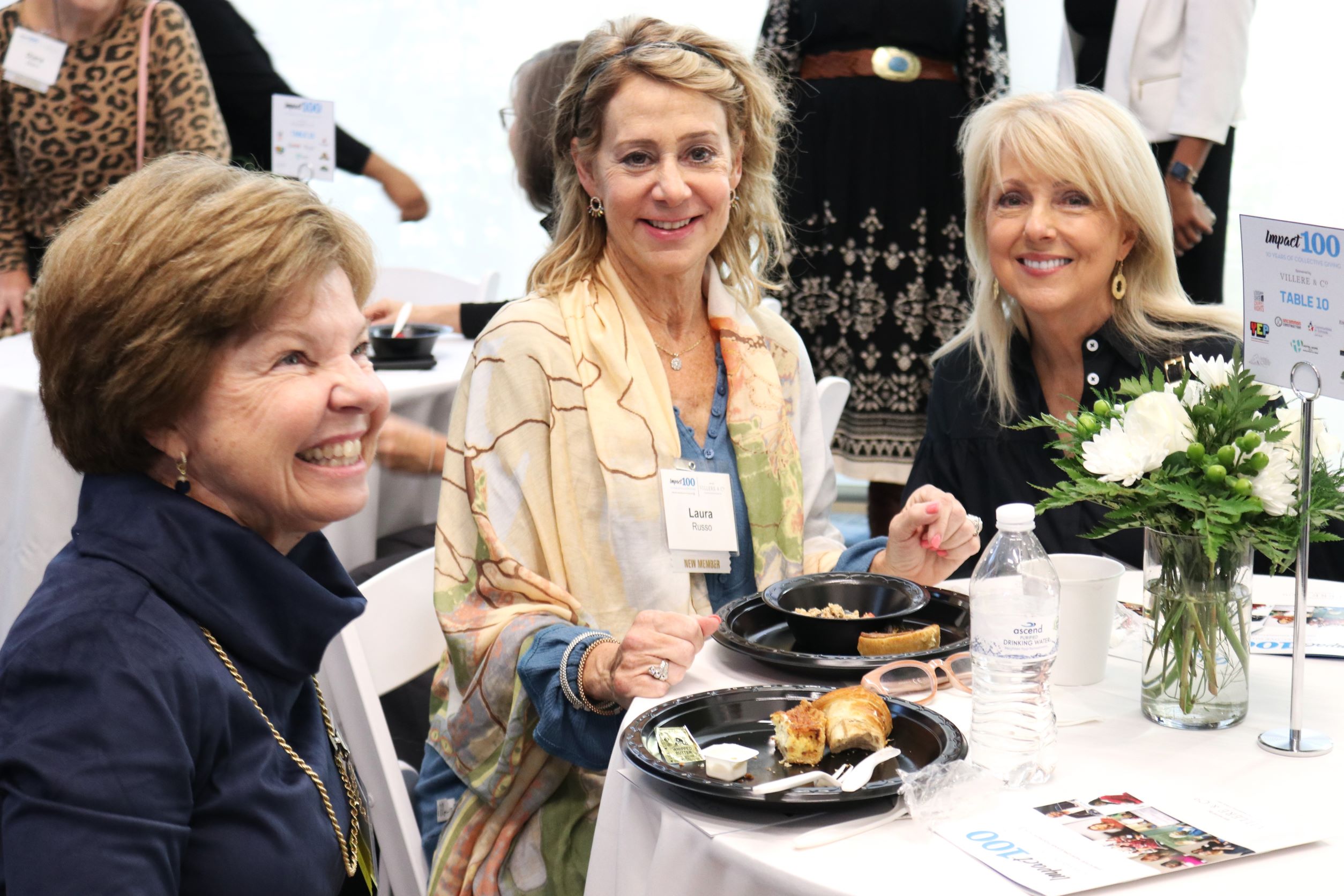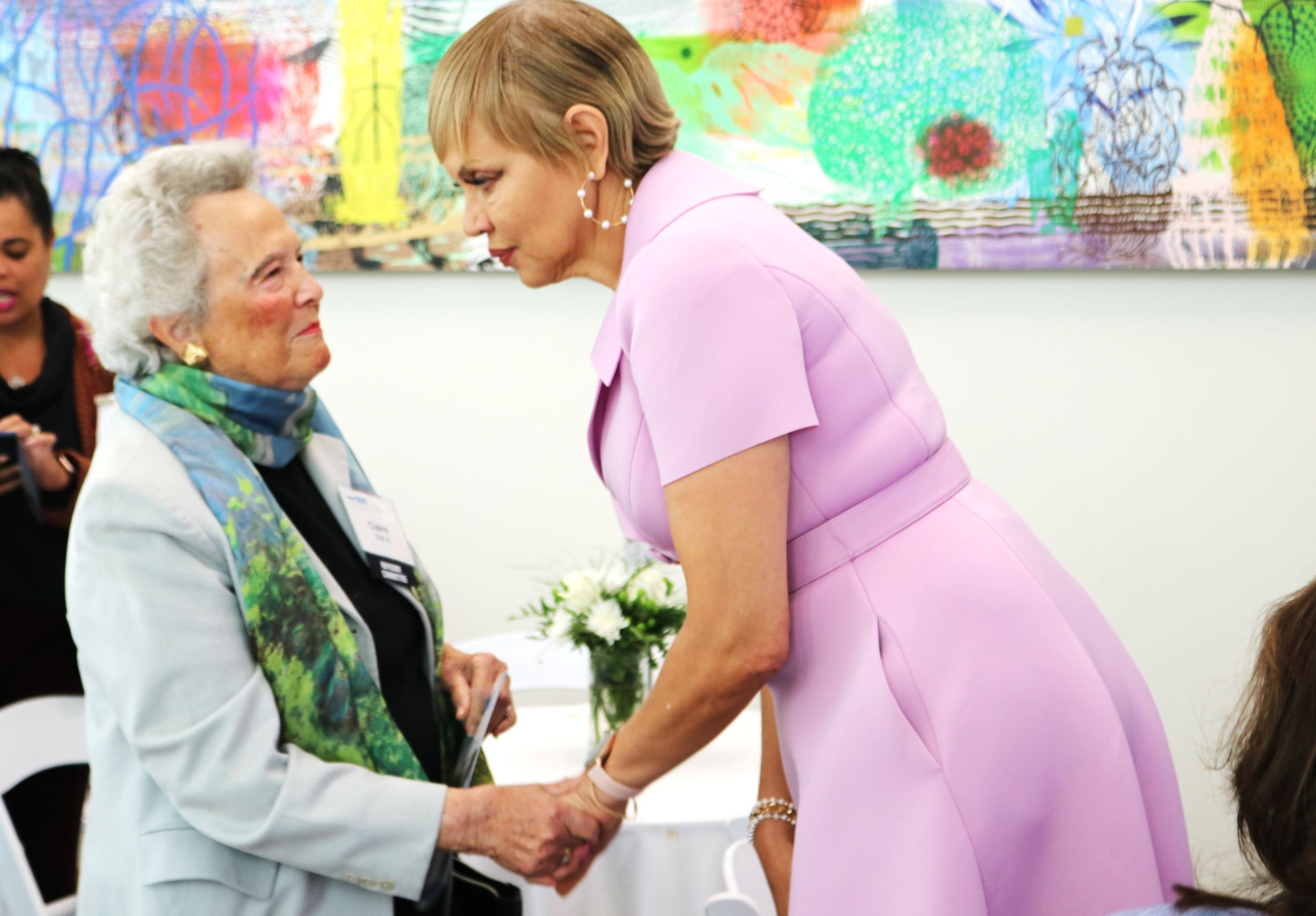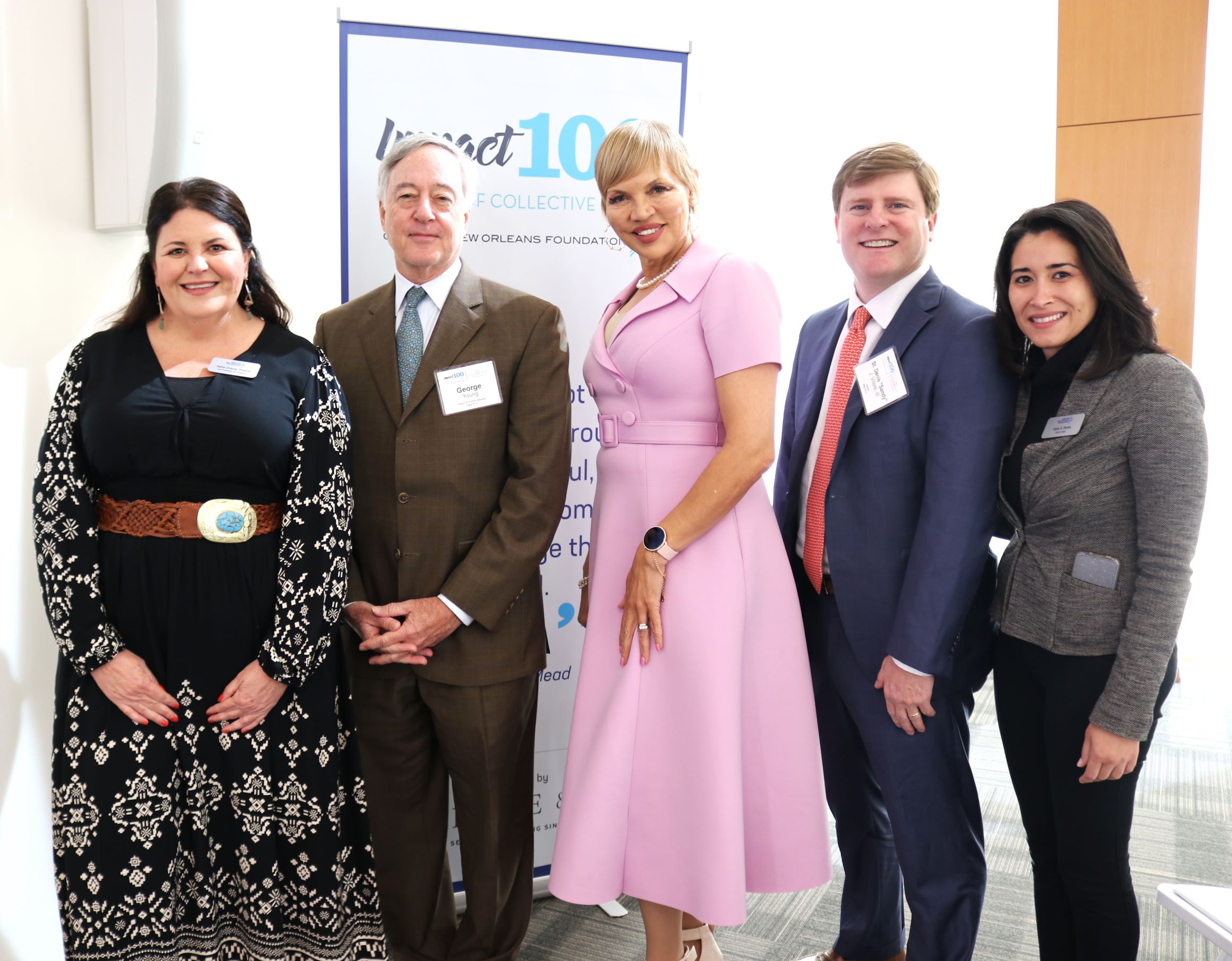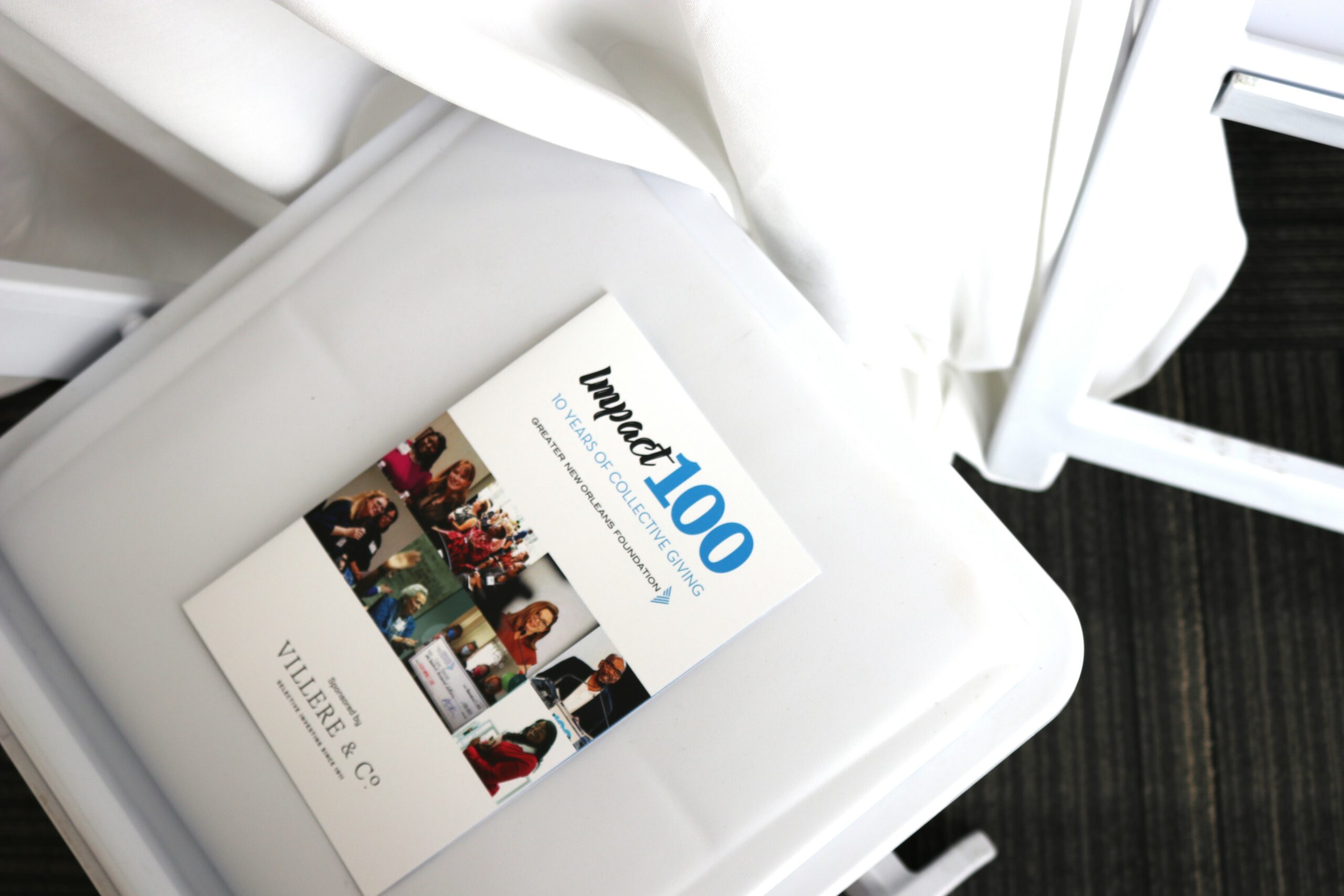 See the rest of the photos from the Impact 100 Kickoff event here.