What does your nonprofit do and why do I need to care?
Can you answer that question at a moment's notice? Can anyone understand your message?
If not, you should probably take the stairs because to deliver a great elevator pitch, you need to convey your mission and purpose in a flash. The pitch should engage your audience in a way that encourages them to learn more about your organization and excites them to become involved.
The Greater New Orleans Foundation and Bayou Community Foundation are partnering on a new and exciting workshop: Honing Your Organization's Pitch. Designed for staff and volunteers charged with communications, this workshop is designed to teach participants how to improve their pitch and pitching skills. Participants will develop and practice their pitch during the workshop. Additionally, participants will learn:
How communications practices have changed in the digital age and implications for nonprofit professionals seeking to increase awareness and affinity for their organization
Basic guidelines for crafting an elevator speech; do's and don'ts
Messaging and delivery techniques; training in voice quality, body language and appearance
How to stay on message across communications channels
Best practices on how to follow-up after the pitch
The workshop is on Tuesday, September 27th from 9:00am to 12:00noon at Fletcher Technical Community College-BPIPT Building, Room 206 located at 224 Weatherford Road in Schriever, LA. The workshop is free; however, registration is required. Seating is limited and registration will be received on a first-come-first serve basis.
Please contact Rachel Swan at rachel@gnof.org or 504.598.4663 if you need additional information.
About Our Presenter: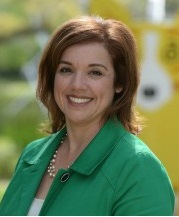 Amy Boyle Collins Director of Strategy, Gambel Communications
 Amy is a seasoned communications professional with deep roots in the region working on marketing, branding, community relations, fund development and special events for a host of clients. Before joining Gambel Communications, Amy worked as an independent development consultant for organizations, including the Children's Bureau of New Orleans, Algiers Economic Development Foundation, St. Martin's Episcopal Church in Metairie and the School Leadership Center.  From 2006 to 2012, Amy served as executive director of the Young Leadership Council (YLC), Amy serves as past president of the Greater New Orleans Chapter of the Association of Fundraising Professionals. Amy has a Bachelor of Arts in Communication from Loyola University New Orleans and a Master's in Mass Communication from Louisiana State University.