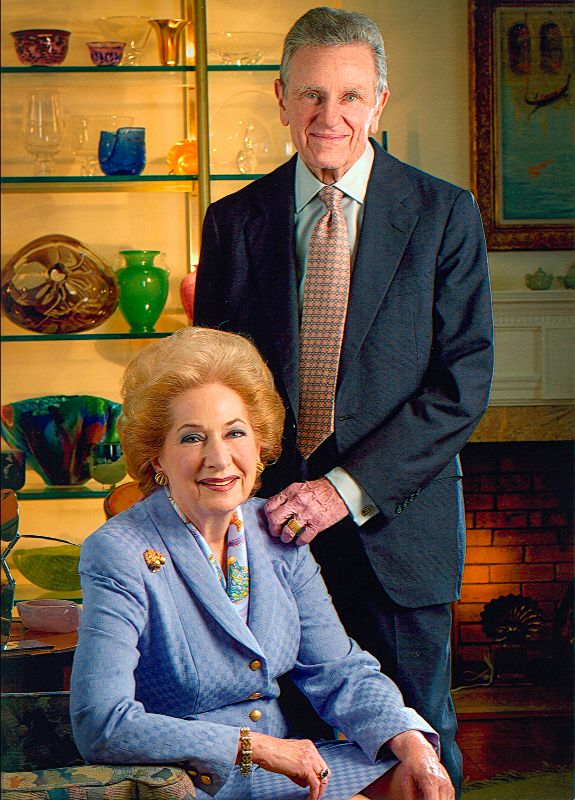 New Orleans — The Greater New Orleans Foundation announced today a $1.4 million bequest from Dr. Cohn and his late wife Marianne that will support annual grants as part of the newly established Cohn | GNOF | NOLA | Arts Awards. The announcement of this gift falls on the anniversary of what would have been the 99th birthday of Dr. Isidore Cohn, Jr.
"Dr. and Mrs. Cohn worked closely with the Greater New Orleans Foundation to thoughtfully plan their legacy so that the passions they celebrated in life will continue to brighten lives in our community in the years ahead," said Andy Kopplin, President and CEO of the Greater New Orleans Foundation. "It has been our privilege to have worked with the Cohns and their heirs, Dr. Cohn's children Ian J. Cohn and Lauren Fouros, in designing the Cohn | GNOF | NOLA | Arts Awards."
The Cohn | GNOF | NOLA | Arts Awards will be made annually on September 25 to nonprofits supporting the arts through education and community programs, and will also include a special award presented to an individual artist or group from our region whose work in the visual arts, performance, or music is judged to best exemplify how the arts can challenge and inspire us, and in so doing, enrich our lives.
In the process of shaping the Awards program with GNOF, Ian and Lauren wrote,
"Ars longa, vita brevis ("Life is short, Art is long," from the ancient Greek physician Hippocrates). Dad wanted to give back to the community of his birth something that would long outlive him. He recognized that part of how we define ourselves as a people is through the arts. The home he shared with Marianne was filled with beautiful and precious objects, and they regularly contributed to the local art scene. We see, by extension, that in funding arts education, as well as supporting the careers of [young] artists, Dad and Marianne's everlasting gift to the New Orleans community will be in the development of new talent, new voices, and new ideas, with art, performance, and music a thread connecting one generation to the next."
Dr. Isidore Cohn, Jr. (1921-2015), a lifelong resident of New Orleans, served as chairman of the Department of Surgery at the LSU School of Medicine and as Surgeon-in-Chief of the LSU Service at Charity Hospital from 1962-1989, transforming the department into a nationally recognized center of excellence. In 2001 LSUHSC named a new state-of-the-art surgical training facility, the Isidore Cohn, Jr. MD Student Learning Center, in his honor.
Marianne Winter Miller Cohn (1928-2019) devoted her life to philanthropy, beginning as a teenage volunteer at National Jewish Hospital (now National Jewish Health) in Denver, ultimately becoming the first woman to be elected to its governing board during her 70 years of active support.
Together, they expressed their love of New Orleans through leadership positions in several philanthropies, especially those focused in the arts – lending their art collections of Steuben glass and Chinese jade to major exhibitions at the New Orleans Museum of Art, as well as donating several pieces to the permanent collection.
As significant contributors to the Greater New Orleans Foundation, the Cohns left their house in Old Metairie to the Foundation, which used the proceeds from its sale after their deaths to establish the Dr. and Mrs. Isidore Cohn, Jr. Fund, which has led to the announcement of the Cohn | GNOF | NOLA | Arts Awards program today.
"Isidore and Marianne Cohn loved the arts and New Orleans, and they filled their home with beautiful art they collected," said Margaret Epstein, who worked with the Cohns two decades ago to imagine this legacy when she served as Vice President for Development at the Greater New Orleans Foundation.  "It is so gratifying to see their vision being honored and to see how their children and the Foundation have maintained this partnership.
More information about how the grants to nonprofits and the artist award will be made will be posted on the grants section of the Greater New Orleans Foundation's webpage, prior to April 1 of 2021.
###