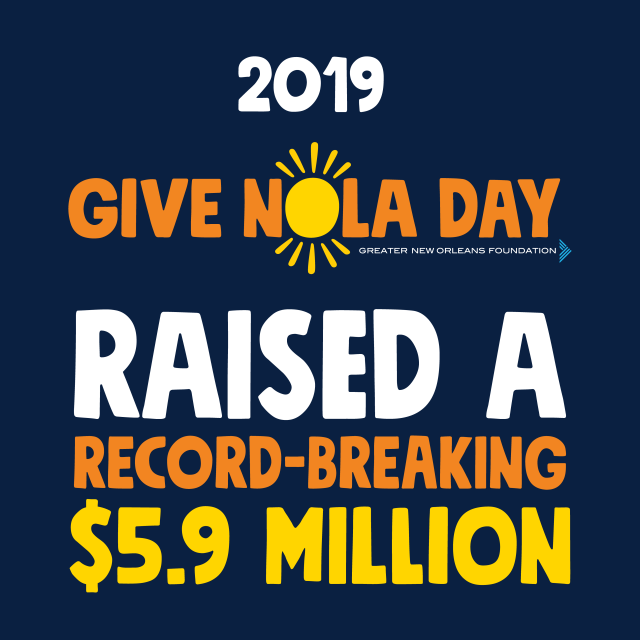 "I continue to be overwhelmed by the sheer generosity of the people of our region," said Andy Kopplin, President & CEO of the Greater New Orleans Foundation. "GiveNOLA Day has turned into the Mardi Gras of giving. Raising a record $5.9 million is no easy feat, and to have done so in such a short period illustrates the strength of our region and the dedication of our citizens to creating a vibrant, sustainable and just region for all."
During the 24-hour campaign on Tuesday, May 7, online donations were made to 752 nonprofit organizations profiled on www.GiveNOLA.org. Donations came from all 50 states and the District of Columbia and 21 countries. The full list of results (sortable by organization name, total gifts or total dollars) is listed at www.GiveNOLA.org.
Every dollar donated on GiveNOLA Day was stretched with additional "lagniappe" dollars provided by the Greater New Orleans Foundation and its generous GiveNOLA Day sponsors. Additionally, awards and prizes totaling $126,000 were awarded.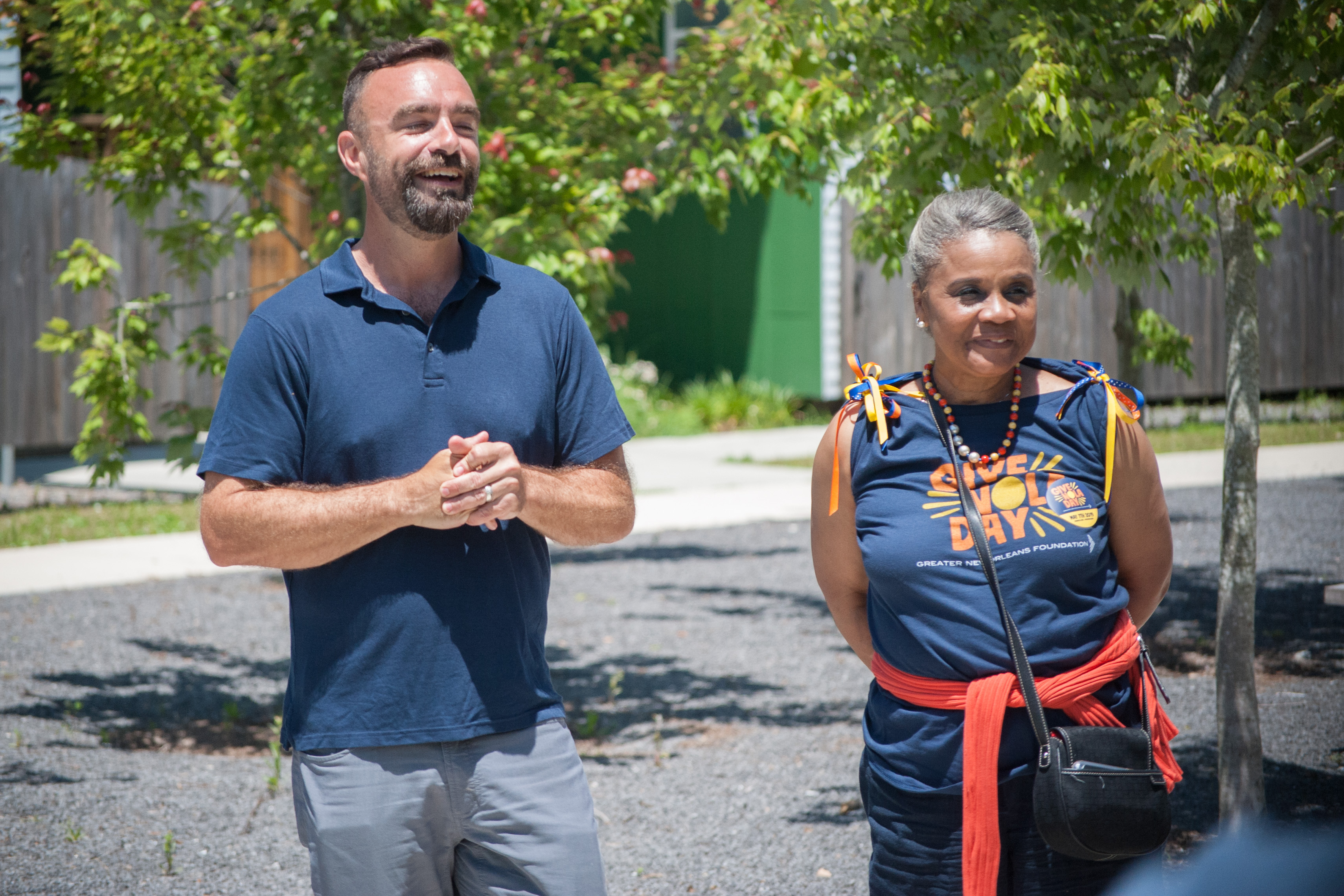 "GiveNOLA Day is an opportunity for everyone to play a part in making St. Tammany better through giving," said Pat Brister, St. Tammany Parish President. "It is through the true strength of our philanthropic community that we can look forward to even greater success as we continue to work with, and support, our nonprofit community so that they can continue to carry out their rewarding and necessary work."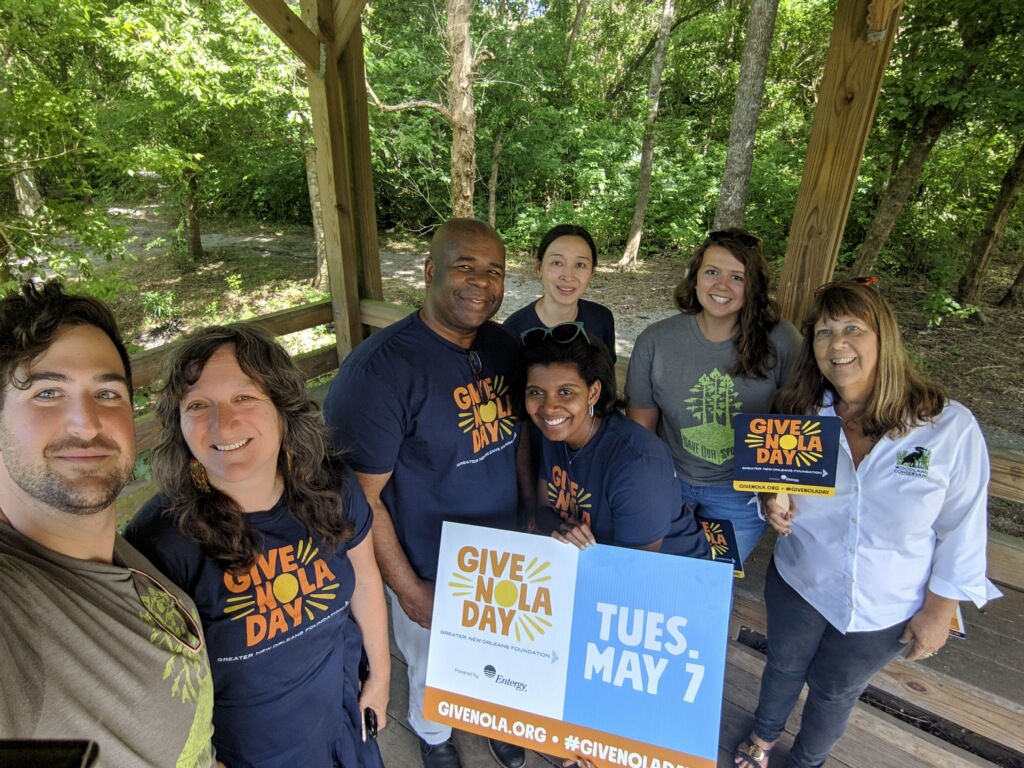 Part of the excitement of GiveNOLA Day was the opportunity for nonprofits to compete for cash awards. While the results are not yet final and rankings may change as reconciliation is completed, preliminary results indicate this year's winners will be:
The small nonprofits that had the largest number of unique donors, in first through fifth order:
Dancing Grounds
Youth Run NOLA
Animal Rescue of New Orleans
Friends of City Park
Zeus' Rescues
The large nonprofits that had the largest number of unique donors, in first through fifth order:
 Team Gleason
Louise S. McGehee School
Children's Hospital New Orleans
WWNO
Academy of the Sacred Heart
The five small nonprofits raising the largest amount of money, in first through fifth order:
Jewish Federation of Greater New Orleans
Trinity Community Center
Orleans Public Education Network
The First Tee of Greater New Orleans
PLEASE Foundation
The five large nonprofits raising the largest amount of money, in first through fifth order:
Ogden Museum of Southern Art
Louise S. McGehee School
Louisiana Children's Museum
Bridge House/Grace House
Trinity Church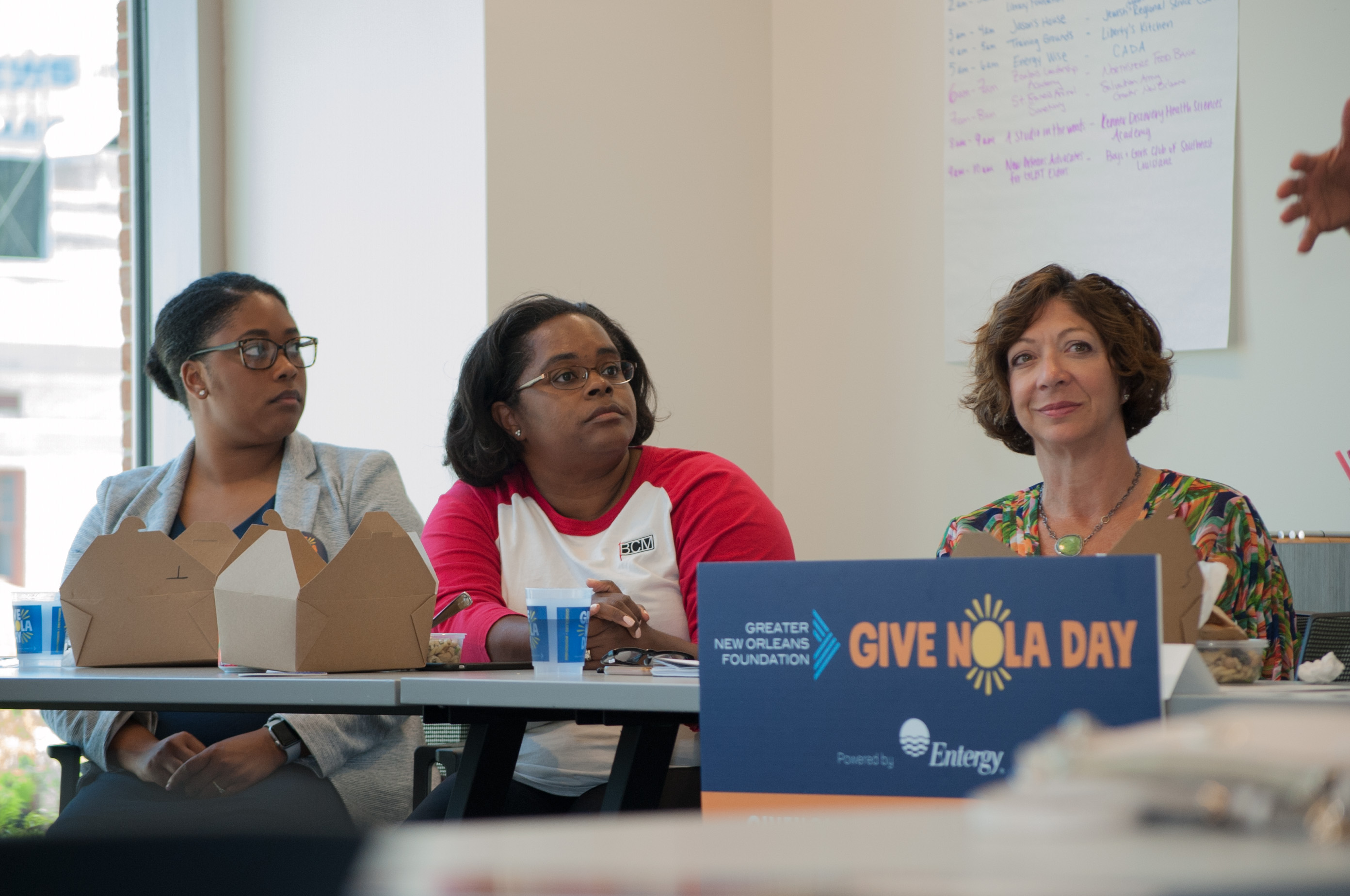 GiveNOLA Day's Lagniappe Fund was powered by presenting sponsor Entergy. Additional sponsors of GiveNOLA Day were: Baptist Community Ministries, The Lemle Fund, Shell Beach Fund, Lynne Burkart, Lynn and Mike Coatney Family Foundation Fund, Laitram, Boh Bros., Gillis, Ellis & Baker, Merrill Lynch, McIlhenny Foundation, Oschne,r Villere and Co., Bellwether Tech, The Berger Company, GHK Developments, Jones Walker, Capital One Bank, Diana and Sean Fisher, Blue Cross/Blue Shield, Elizabeth Boh, Cathy and Mark McRae, The Boettcher Fund, New Orleans CVB, Bridget and Bobby Bories, Jeanette Davis-Loeb, Cathy and Walter Isaacson, Catherine and David Edwards, Baldwin Haspel Burke & Mayer, LLC, Bruce Blakemore Poitevent Fund, Emily and Tapash Palit, Scott and Lorraine Chotin, Patrick Reily, trepwise, Moses Engineers, JoAnn and Harry Greenberg Fund, LaPorte, Paul and Donna Flower, Follow the Hummingbird Consulting, Lauren and Bryan Fitzpatrick, Patty and John Elstrott, Katie and Jimmy Gibert, Pond, Marguerite L. Adams & Thomas K. Foutz Fund, Anonymous Donors