The Greater New Orleans Foundation's Organizational Effectiveness initiative and the Bayou Community Foundation are excited to offer a new fundraising workshop for the Bayou region: Fundraising- the Biggest Little Things. In fundraising, little things make a big difference. During this interactive session, participants will learn to implement simple, "no-ask" fundraising strategies—advice visits, site tours, and thank you calls—and apply an "Attitude of Gratitude" to build loyal donors, volunteers, and staff. Together, these "little things" will positively impact their organization's bottom lines and advance their missions.
Learning Objectives:
Understand how to engage board and staff to implement no-ask fundraising strategies
Understand how to apply a strong "attitude of gratitude" throughout the entire organization
Understand how both of these strategies will enhance the overall fundraising plan
The session will be held on Thursday, November 16 from 9:00am-12noon at The Joseph L. Waitz Emergency Operations Center located at 101 Government St., Gray, La. 70359. The workshop is free, but registration is required. Organizations located in the Bayou Region will be given priority registration. Please click here to register.
Please contact Kellie Chavez Greene at 504.598.4663 or kellie@gnof.org if you need more information.
About our Presenter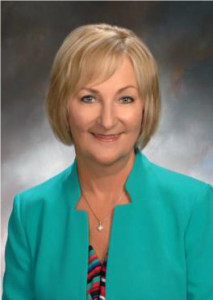 With over 25 years of experience, Susan Mancuso, CFRE, brings the best practices from her work with local and national non-profit organizations, including the National Multiple Sclerosis Society; Ochsner Clinic Foundation; the American Heart Association; the Leukemia & Lymphoma Society and the University of New Orleans.
With a proven track record of success— including local, regional and national awards for fundraising achievement — Mancuso has had her own consulting practice, Susan Mancuso Consulting, since 2004.
Susan was the named the 2016 Fundraising Professional of the Year by the Greater New Orleans Chapter of the Association of Fundraising Professionals, was chapter president in 2009 and is currently a board member. She has a B.A. from the University of New Orleans, and has been a CFRE (Certified Fundraising Executive) since 2006.
She speaks at fundraising workshops for AFP and LANO across Southeast Louisiana, and has also been a speaker for the Junior League of New Orleans' Get on Board training program.