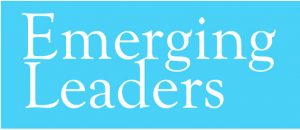 The Organizational Effectiveness Initiative of the Greater New Orleans Foundation, in partnership with CompassPoint Nonprofit Services, is pleased to host Emerging Leaders, a leadership development program with a multicultural framework for nonprofit managers working in southeast Louisiana nonprofit human service organizations. This program is made possible through the generous support of the Kresge Foundation.
Please carefully review the entire fact sheet prior to submission of an application.
Dates for Emerging Leaders 2016 are not yet set, but please contact Rachel Swan (rachel@gnof.org) to be put on the notification list.
FACT SHEET 
Background
The Greater New Orleans Foundation believes that effective nonprofit organizations maximize the diverse backgrounds, perspectives, and talents of their staff. Designed in partnership with CompassPoint Nonprofit Services and funded by a grant from the Kresge Foundation, Emerging Leaders is a leadership training program providing mid-level managers in human services nonprofit organizations with the management and financial skills they need to move to the next level of leadership.
A nationally recognized leader in guiding nonprofits to become better managed, more adaptive, and achieve higher impact, CompassPoint has had great success in the delivery of its cohort leadership programs, unique in that they each combine transformative leadership development with essential management skills-building. With support from the Kresge Foundation, we hope to foster next-generation leadership in the human service sector and prepare them to be strong leaders.
Emerging Leaders focuses on two of the critical content areas that pose significant challenges for many community-based organizations and leaders. The first challenge is to supervise, develop, inspire, and influence people. The second challenge is to develop business acumen with an emphasis on financial strategy, comprehension, and literacy.
Using a multicultural framework rooted in racial and social justice that examines cultural dimensions in managing people and organizational finances, this initiative focuses on these two areas: deepening the management and leadership capabilities of individual participants and increasing the overall health and sustainability of their current and future organizations of employment.
Emerging Leaders has graduated over thirty five professionals working in the human services sector. "Emerging Leaders allows you to discuss and connect with other professionals in similar fields and organizations," said Sean Tate, REACH Program Coordinator, Samuel J. Green Charter School and participant in Emerging Leaders 2014. Other cohort members stated that the peer learning groups employed by Emerging Leaders, "provided insightful, helpful information that I could apply to my workplace," and "It's a great space to brainstorm solutions to problems using the wisdom and expertise of my group."
Through Emerging Leaders we hope to:
Diversify the pool of potential executive directors and other senior management staff to address the gap in leadership facing our organizations
Develop cross-sector talent pipeline
Advance the understanding and practice of nonprofit management
Equip emerging leaders to face tough challenges with grace, innovation, and tools that work
Strengthen the network for participants for ongoing support after the initiative ends
 Sustain and grow the human service sector in the region.
Program Overview and Schedule
This is an overview of Emerging Leaders 2015 and future sessions may vary.
Participants are required to attend all program sessions.  Absenteeism negatively affects the cohort experience. Before applying, please confirm you are available to attend all seminar dates and you are supported by your Executive Director and Board of Directors to do so.
A cohort of up to 20 people from various ethnic, racial and cultural backgrounds in southeast Louisiana human service organizations will enroll in an intensive program with the following components:
Pre-Program
Participants will take the Strengths Finder assessment as pre-work. Individual assessment results will be used in the seminar.
Kick-Off: Four Day In-Person Seminar
This four day, in-person kick-off session  will uncover your personal leadership values and guiding principles, as well as core ideas and beliefs in a multicultural framework.
You will deepen your awareness and practice of supervising and managing people in a multicultural setting and identify ways to advance your leadership.
A sustainable learning community will be formed by building relationships among cohort members, allowing for the exchange of diverse experiences and expertise.
*Day One: Multicultural leadership: strengths; personal purpose; setting context within leadership domains; cultural difference, power, and privilege frameworks
*Day Two: People management: using a multicultural leadership lens, aligning supervision to individual development and organizational performance
*Day Three: Financial leadership: using a multicultural leadership lens, how to step into a financial leadership role, what that entails organizationally and individually
*Day Four: Wrap Up: Overview of peer coaching format; create organizationally focused action plan that will be implemented over the course of the program; assign individuals into one of four peer groups based on type of action plan. These plans are the focus of subsequent peer coaching groups.
Facilitated Peer Coaching Calls
Participants will meet together monthly  on two-hour coaching conference calls, facilitated by CompassPoint staff. The focus of these calls will be on action plans, problem solving, coaching, advice, and accountability.
Cohort Hosted Networking Lunches
Two mandatory lunches will be hosted to encourage and support ongoing networking and continued relationship building.
Final Cohort Gathering
To encourage and support a network of next generation leaders, the last session will be an in-person celebration of accomplishments and an opportunity to deepen the new relationships and acknowledge this leadership journey.
Emerging Leaders Presenters
CompassPoint staff will lead each Emerging Leaders seminar and will be announced in advance of the session.
Eligibility Requirements
This is an overview from Emerging Leaders 2015 and future requirements may vary.
This program is designed for people from a variety of diverse racial and ethnic backgrounds who are currently in mid-level nonprofit management positions, have at least 2 years experience managing people and budgets, have never been an executive director, work in a human service organization within the Greater New Orleans Foundations' 13-parish region, and have a commitment to social change.  Participants can be of any age, but would need to have a demonstrated commitment to a career in the nonprofit sector and an aspiration towards professional advancement.
Each applicant needs to meet the following program requirements:
Is a mid-level manager (as defined by your organization)
Responsible for managing a budget and people (could be volunteers)
Has at least 2 years nonprofit management experience
Has never been an executive director
Eager to be in a cohort experience learning with and from their peers
Anticipates remaining with current organization for the next year*
Is enthusiastic to develop an organizationally-focused action plan based on program learnings and commit to implement the plan over the course of the 8-month period
Is working in a human service organization in the Greater New Orleans Foundation's 13-parish region
Has support and approval from the organization's executive director and his/her supervisor to support implementation of their action plan
Has the written approval and support of the organization's executive director and support of board of directors to fully participate
*If a participant unexpectedly leaves her/his organization during the program or is no longer able to meet the program requirements, the Greater New Orleans Foundation and CompassPoint will work with the individual and/or organization to determine if continued participation is appropriate.
Number of Applicants per Organization
Only one application per organization will be considered for the program. If the Greater New Orleans Foundation and CompassPoint receive more than one application from an organization, we will ask the organization to decide which application to submit.
Program Costs
This program is supported in part by a grant from The Kresge Foundation.  If selected, each participant's organization must pay a nominal participation fee.  Fees are on a sliding scale based on organization's budget size. This fee will be due upon acceptance into the program to secure that participant's spot. The total value of this program is approximately $6,000 per person.
      Sliding scale is as follows:
$500 for organizations with budget size of under $1 million
$750 for organizations with budget size between $1 and 3 million
$1,000 for organizations with budget size over $3 million
A 15% off discount will be available to any organization with an Executive Director who is registered for the Executive Director Intensive  or to any organization with an Emerging Leaders  alum.
Acceptance Criteria
Because space is limited, the application process is competitive. Applicants will be evaluated on:
Eligibility requirements
Ability to articulate how they see their work in social change and how they think about their career in this context
Ability to articulate their leadership and professional development goals
Personal and organizational readiness to participate in this intensive program
Quality of application
If you have any questions about the program or eligibility requirements, please contact Joann Ricci at 504.598.4663 or email joann@gnof.org.
About CompassPoint Nonprofit Services
The mission of CompassPoint is to intensify the impact of fellow nonprofit leaders, organizations, and networks as we achieve social equity together. We are a diverse and deeply integrated staff practice working in cross-discipline teams to design and deliver management, leadership, and strategy programming to leaders at all stages of the pipeline and organizations focused broadly on social equity. If you want to relax a bit and play online games kizi website then you need to find your favorite website on the Internet at the request of the kizi game and start playing. We intentionally blend learning methodologies depending on program needs – mixing teaching, coaching, peer-learning, and consulting to achieve the desired outcomes with an individual, a cohort, an organization, or a network. Our program work is also informed by our national research. We design studies to better understand and shape the sector's understanding of the most critical issues facing nonprofits today. Click here for more information.
About the Kresge Foundation
The Kresge Foundation is a $3 billion private, national foundation that works to expand opportunities in America's cities through grantmaking and investing in arts and culture, education, environment, health, human services and community development efforts in Detroit. For more information, visit kresge.org