The Greater New Orleans Foundation's Organizational Effectiveness (OE) Initiative is partnering with the Louisiana Association of Nonprofit Organizations (LANO) and the Bayou Community Foundation to present a Board Recruitment and Succession Planning workshop, hosted at Fletcher Community College.
This session is designed for board members, executive directors, and senior staff who are interested in deepening their understanding of nonprofit governance and better aligning the work of the board to heighten board engagement and maximize its impact.
Participants are encouraged to bring their bylaws, governance handbook, and recent board meeting agendas for reference during the series.
This session will take you through a step by step process to identify your board's ideal composition, based on the organization's governance and management support needs, and how to structure your recruitment process. This session will also address how to address board succession through a thoughtful and planned recruitment process. Specifically, we'll cover:
How to identify your recruitment priorities, including preparation for board member transitions
How to use a recruitment matrix tool to organize names of candidates
How to create your recruitment process
Using a toolkit of templates, we'll review the elements of a recruitment packet
Strategies for identifying potential board candidates and how to lead them through a recruitment process
Learning Objectives:
Understand how to determine your organization's ideal board composition
Understand how to set recruitment priorities
Learn the steps involved in the recruitment process
Have identified the next steps to create or improve your own process
The session will be held on Wednesday, May 24th from 9:00am-12noon at Fletcher Technical Community College-BPIPT Building, Room 206 located at 224 Weatherford Road in Schriever, LA. The workshop is free, but registration is required. Please click here to register.
Should you have any questions, please reach out to Rachel Swan at rachel@gnof.org or 504.598.4663.
About our Presenter: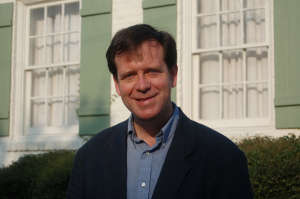 Dr. Cory Sparks directs LANO's Institute for Nonprofit Excellence, a statewide resource for improving the practice and sustainability of nonprofit organizations. In the New Orleans area, he is a leader of LANO's efforts to expand and strengthen our service to hundreds of regional nonprofits. Most recently the pastor of Faith Community United Methodist Church, in Lafayette, Dr. Sparks has longtime ties to New Orleans, both within the faith-based community and in higher education. He brings years of executive leadership experience to this position, with demonstrated excellence as a public speaker, educator, fund raiser, and a community activist and organizer. Dr. Sparks holds degrees from Columbia University, Southern Methodist University and a Doctorate in American History from Louisiana State University. Dr. Sparks's board leadership includes a current position as President of the Association of Fundraising Professionals (AFP), New Orleans Chapter. He also serves as Chair of the Commission on Stewardship of the Environment of the Louisiana Interchurch Conference and is a board member of the ecumenical group Christian Renewal New Orleans.