The Greater New Orleans Foundation Organizational Effectiveness Initiative (OE) and CompassPoint Nonprofit Services are partnering to host a clinic on making strategic decisions for greater sustainability. Based on Jeanne Bell's new book The Sustainability Mindset (Jossey-Bass), the clinic will introduce participants to a tool for assessing the financial return and mission impact of their core programs including fundraising activities. This tool sheds light on the decisions organizations need to make to strengthen their fiscal health and maximize their mission impact.
This hands-on clinic is designed for organizational teams that include the executive director (mandatory) and 1-3 other senior-level staff and/or board members. Participants will define sustainability for their organizations; identify the current challenges and opportunities facing their business models; and outline important decisions moving forward including the next steps they need to take to strengthen their organization's sustainability. Participants will get support during the clinic to create a visual analysis of their current business model using the matrix map template in the book.
Fees for the workshop are based on the number of participants: $175 for a team of two and $250 for teams of three or four participants. Lunch will be provided and attendees will receive a copy of The Sustainability Mindset workbook. Payment is required at the time of registration. Registration is final and refunds will not be issued.
Please contact Kellie Chavez Greene at kellie@gnof.org or 504-598-4663 with any questions.
The Sustainability Mindset: Demystifying Financial Sustainability
Wednesday, November 2, 2016
9:00 am -4:00 pm
The Greater New Orleans Foundation
919 St. Charles Avenue
Nonprofit Learning Center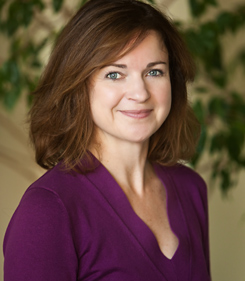 About the trainer: This workshop is being led by Jeanne Bell, CEO at CompassPoint Nonprofit Services.  Jeanne is one of the country's leading providers of leadership and organizational development services to nonprofit organizations. She is the co-author of "Nonprofit Sustainability: Making Strategic Decisions for Financial Viability" (Jossey-Bass) and "Financial Leadership for Nonprofit Executives: Guiding Your Organization to Long Term Success" (Turner). In addition to frequent speaking and consulting on nonprofit strategy and finance, Jeanne has conducted a series of research projects on nonprofit executive leadership, including Daring to Lead 2011: A National Study of Nonprofit Executive Leadership and Securing the Safety Net: A Profile of Community Clinic and Health Center Leadership in California. Jeanne currently serves on several boards, including the Alliance for Nonprofit Management, The Nonprofit Quarterly, and Intersection for the Arts.