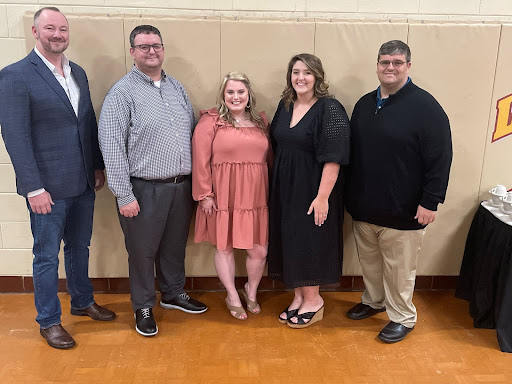 Six days after Hurricane Ida, Jeray Jambon Jarreau and her team at Bless Your Heart nonprofit set up a supply distribution site in a lumberyard. South Lafourche Parish, where Bless Your Heart is located, faced some of the storm's worst impact. Winds moving at 150 miles per hour tore off roofs, topped boats, and felled power lines. The community was struggling. 
The day of their supply distribution, explains Jarreau, "was the day that we stopped the bleeding."
Jarreau says the days she spent preparing were the most exhausting of her life. She was recovering from the storm herself, living in a camper in her brother's driveway with her family. The work was physical, emotional, and logistical. Jarreau and her team were soliciting donations, organizing supplies into buckets that would be easy for community members to take, and setting up a full distribution center in ninety degree heat and thick humidity. 
Jarreau had a good team helping her. Bless Your Heart is a small, community-based operation that started when Jarreau and her best friend started making snack-packs for essential workers at the start of the  COVID-19 pandemic. Jarreau, a full-time lawyer, now leads operations, and her best friend sits on the board. So does Jarreau's brother, her neighbor, and another friend. Jarreau says that a sense of community motivates their work. 
Growing up, Jarreau's parents worked hard to make sure their children had what they needed. Her mother held three jobs at once. But times were sometimes tight. 
"I remember times that community members stepped up to help my parents pay for things that we needed—they didn't have to do that. But that's just the kind of community that we were from. So we knew once we became professionals that we wanted to do that same thing."
The day of that first distribution after Hurricane Ida, Bless Your Heart both rallied their community and met their needs.
"People came," says Jarreau, "and they were desperate. We had no running water. Power lines are still on the street. It was raining every single day."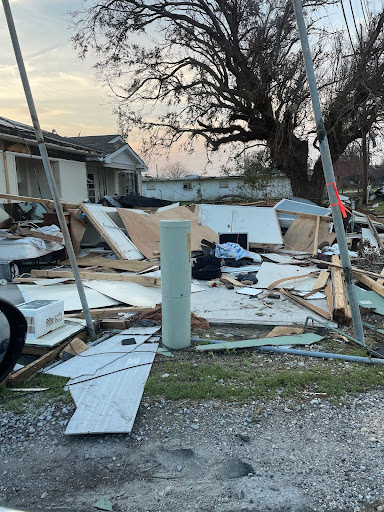 She says that as they handed out supplies, even those who needed help were helping others. The streets were muddy and treacherous. It was hard for some people, especially the elderly, to get to the distribution site itself. So community members who had a little gas in their cars started driving out to their neighbors who couldn't get to the lumberyard.  
This type of support continued. The Larose Civic Center soon offered their space to Bless Your Heart for more distribution events. Jarreau was relieved—there was no AC, but they were able to have lights through a generator, and simply the shade of the space was cooling.
Yet again, her community showed up—not just to receive goods, but to help. 
"Their houses were messed up, but they knew that they were, in whatever way they saw, more fortunate than other people," she says. "They all came and they helped."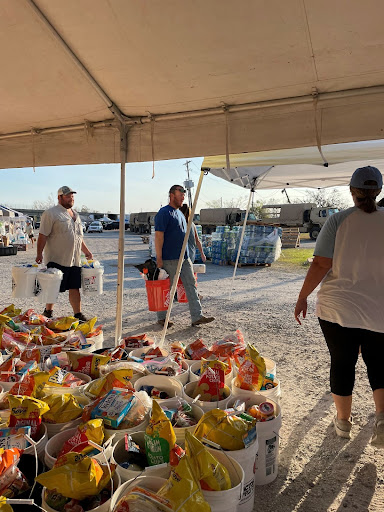 Jarreau was particularly moved when she saw a local elementary school teacher come to help organize supplies. Jarreau knew the teacher's street was completely flooded.
"Her house was filled with like four feet of mud…I kept telling her, 'do you need to take stuff for your house? Do you need brooms? We had these big squeegee broom things to take the mud out, and she was not wanting to take it."
Jarreau eventually realized that as this teacher was refusing supplies for herself, she was collecting something else. 
"I see that she's making a little stash on the side. I pass it by, and I realized that she's taking toys for the kids in her class," Jarreau says.
This teacher wanted to make sure that when school started back up again, students had what they needed. Bless Your Heart would soon join in that effort, too. When the school district announced that classes would start again in October, Jarreau and her board decided to shift their operations. 
"As a board, we each separately thought, 'what is the next step that you need to take to get life back to normal? We decided collectively that getting back to school was important. It creates a routine for families. It's going to provide nutrition for kids…it's going to provide childcare for families who need to be back at work."
So Bless Your Heart started raising funds to buy school uniforms, and they spread the word that they'd be giving them out for free. Before long, the community had submitted the names of 2,000 children in need.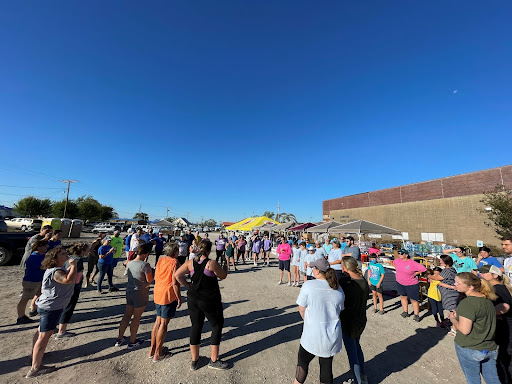 "We bought every piece of khaki along the Gulf Coast," she says. "We went and bought every single pair of shoes that you can buy at Dick's Sporting Goods outlet in Metairie." 
Bless Your Heart planned to distribute bags of clothes, food, and toiletries in early November, but they made a few deliveries early. 
"We had students who were going to school in bathing suits because they did not have clothes. And so some of the principals called us and said 'look, I know this kid is already on your list. And I know that your distributions are not until November fourth. But can you bring that bag to school?' And so we did. I don't tell anybody no," Jarreau explains.
As Bless Your Heart took on these projects, they were supported by volunteers and donations. 
"We received a lot of $5, $10, $12, $20 donations from normal people," she says. 
They also received bigger donations, including a $125,000 gift from the Greater New Orleans Foundation along with Mrs. Gayle Benson and Mr. Dick Guidry. 
"GNOF was the first. We were at the Civic Center when they approached us, and it was the first time that someone really recognized the work that we were doing and the importance of it," Jarreau says. "In rural areas we always feel like we're overlooked." 
They used some of the funding for supplies and uniforms, and some for a "Home Sweet Home" initiative through which they bought campers for displaced community members.
"The money we received from GNOF very much assisted that project. I can sleep better at night knowing that those families have a warm place to live and that their children are not sleeping outside," Jarreau says. 
Bless Your Heart is now looking to the next big needs in their community. They want to help families pay for their children's extracurricular sports, and to help young people pay for certificates in trades, like electrical work and plumbing.
As they do all this, they want to remind their community that they are cared for, understood, and supported.  
"We have just put a lot of time into loving our neighbors," Jarreau says.