Finance 101 for Nonprofits
Finance 101 for Nonprofits
January 16, 2020


9:00-12:00pm

Greater New Orleans Foundation
Center for Philanthropy
919 St. Charles Avenue
New Orleans, LA 70130
Most people didn't get involved with the nonprofit sector because they love finance! However, one of the foremost responsibilities of a nonprofit organization is financial management and oversight. Understanding your organization's financial statements and processes is critical to leading an impactful and sustainable nonprofit. This workshop will introduce nonprofit leaders to the basics of nonprofit finance and accountability. The following topics will be covered:
Basic financial statements and what you should be looking for
The budgeting process and best practices
Governance issues and best practices related to an organization's finances
The importance of the Form 990
The Finance 101 for Nonprofits workshop will be held on Thursday, January 16th from 9:00-12:00 pm at the Greater New Orleans Foundation located at 919 St. Charles Ave. The workshop is free, but registration is required. Registration for this workshop is currently full.
About our Trainer
Jack Wiles, MS, CPA
Senior Manager LaPorte CPAs and Business Advisors
www.laporte.com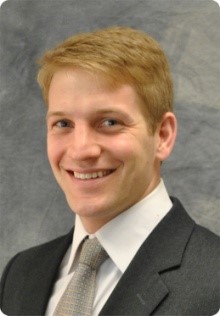 Jack Wiles is a Senior Manager with LaPorte CPAs and Business Advisors. He currently is the co-leader of LaPorte's Nonprofit Industry Group and the nonprofit tax technical leader for LaPorte's tax department. Jack has experience helping his clients through the entire life cycle of their organizations. He has helped organizations file for tax-exempt status, advised organizations on how new activities and investments affect their nonprofit status, and helped organizations discontinue their operations. He has also given presentations covering unrelated business income, financial basics for non-profits, and the Form 990. Jack received his undergraduate degree in accounting from Louisiana State University and his masters in accounting from the University of New Orleans.
This workshop is sponsored by: