The Greater New Orleans Foundation's Organizational Effectiveness (OE) Initiative with support from JP Morgan Chase is thrilled to open registration for the second round of our popular Board Governance series.
 "The Board Governance Series not only gave me, our COO and board president an opportunity to learn new effective and efficient practices to enhance our governance and leadership, but also provided a space for us to learn from our nonprofit peers and apply that learning in real-time."  
-Keith H. Liederman, Ph.D., Chief Executive Officer, Kingsley House, Inc.
 "Even an organization that is over 120 years old has room for improvement. Through the Board Governance Series, we were able to spend time reflecting on our current governance policies and procedures and develop strategies to improve."
-Bill Hammack, President of the Board, Kingsley House, Inc.
The Board Governance series is designed for board members, executive directors, and senior staff who are interested in deepening their understanding of nonprofit governance and better aligning the work of the board to heighten board engagement and maximize its impact. In addition to attending the in-person sessions—a blend of expert training and facilitation with peer-learning with other local nonprofit leaders—all participants will have access to a board toolkit which includes a set of sample templates and tools to create your first board handbook or update your current one. The series covers the following topics:
Governance Fundamentals and Board Roles and Responsibilities;
Board Structures and Practices;
Financial Leadership for Board Members
Evaluating the Executive Director; and
Board Recruitment and Succession Planning.
Click here for a description for each of these topics.
The series will include 5 half-day learning opportunities that will repeat with a morning session and evening session. Participants will select either the morning or evening series when registering.
We are pleased to offer an evening session to accommodate board members who are unable to attend workshops during the day. However, the evening session is contingent on receiving enough registrations to fill the workshop. In the event the evening session isn't full, registrants will be offered the opportunity to register for an afternoon session on the same days. At the time of registration, you will have the option to select whether or not an afternoon session is feasible for your organization.
Organizational teams of 3-4 consistent participants including the executive director, other senior leader charged with governance, and a minimum of 2 board members are required to participate in the entire program. Board members may be added for individual workshops depending on the topic. Example, the Treasure might attend the Financial Leadership for Board Members, but not participate in the other sessions.
The fee for the full series is $275 per organization.
Space in the series is limited to 20 organizations and registration will be accepted on a first-come, first-served basis. Click here to register.
Program Dates (participants will select either the 8:30 am-12 pm or 5:00 pm-8:30 pm sessions for the series.)
Tuesday, November 14
Session 1: Governance Fundamentals and Board Roles and Responsibilities
Thursday, December 14
Session 2: Board Structures and Practices
Tuesday, January 9
Session 3: Financial Leadership for Board Members
Tuesday, February 6
Session 4: Evaluating the Executive Director
Tuesday, March 6
Session 5: Board Recruitment and Succession Planning
ABOUT THE CONSULTANT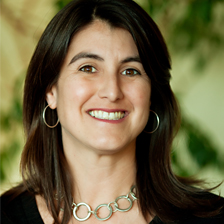 Marla Cornelius, MNA
Consultant: Nonprofit Leadership, Management, and Board Governance
LinkedIn

Marla Cornelius provides expert guidance and partnership to leaders within nonprofit organizations committed to social justice. She builds deep, honest relationships with leaders over the course of a project so that they become true partners in getting to the outcomes most needed by the organization. Her 20+ years in the nonprofit sector enable her to create environments where clients can explore new realities, learn new approaches, and achieve their goals.  Marla was a member of CompassPoint's (a leading nonprofit capacity building organization) practice as staff for 17 years and is now an affiliate consultant with CompassPoint and an independent practitioner.
Board of Directors and Governance Training and Consulting
Marla brings to her work with clients a powerful combination of deep consulting expertise and years of relevant, lived experience as a nonprofit staff and board leader. She meets leaders and teams where they are, but also help them to stretch to new and better practices in their work with one another and with their constituencies. Her approach to governance is highly focused on answering the questions of an organization's desired impact and community needs, board leadership potential, and optimal structures to support the work of the board and its interdependent relationship with the Executive Director and staff leaders.