Bullying, harassment and discrimination can quickly go viral and cause devastating results both inside and outside of the workplace. In the wake of many recent high-profile claims, it is a certainty that your employees and their attorneys, as well as the Government and the press, will be re-focusing their attention on these important issues.
Many mistakenly believe there are clear, bright lines governing what type of conduct is acceptable.  Unfortunately, that is simply not the case. The best protection against these sorts of claims is education. Business owners and managers need to understand what their responsibilities are and what steps must be taken – at a minimum – to address potential workplace harassment and discrimination before, during, and after it occurs.  There is too much at stake to learn these lessons "on the fly."
In this workshop, you will receive clear guidance on the applicable standards that inform how organizations should establish, train and enforce anti-discrimination and anti-harassment policies. You will also receive important guidance on how to minimize the likelihood that internal issues evolve into external PR nightmares.
Learning Objectives
Proactive steps to deal with claims of discrimination, harassment and retaliation
Consequences of ineffective handling of such claims
Loss of defenses resulting in dismissal or favorable resolution of an employment lawsuit
Policies and recommendations
Workplace Harassment: What Every Organization Needs to Know
Friday, February 2, 2018
9am-12pm
The Center for Philanthropy, Home of the Greater New Orleans Foundation
919 St. Charles Ave., New Orleans, LA
This workshop is free, but registration is required. Click here to register. Please contact Rachel Swan at rachel@gnof.org or 504-598-4663 if you have questions.
Meet the presenters: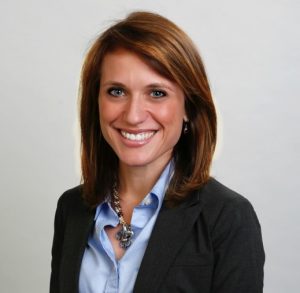 Julie Couret is an Executive Coach who has been training leaders and developing team communication and problem solving skills for 15+ years.
As an executive coach with her firm 7602 Business Performance, she works one-on-one with leaders to ensure they are leading their teams effectively. Additionally, she facilitates workshops, training programs, and corporate retreats to improve the overall performance of an organization via effective communication and collaboration skills.  Julie also leads board of directors planning meetings and partners with HR Directors and CEOs of small to mid-size organizations to ensure appropriate performance management processes are in place.
She is a frequent speaker to associations, conferences, and universities on topics including conflict resolution, performance coaching feedback, and employee engagement.  She holds her Master's in Organizational Management.
Julie serves as President of the GNO Executive Association, Jefferson Chamber of Commerce Board of Directors, and the New Orleans Baby Cakes Advisory Council.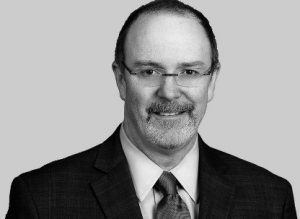 Tim Scott is a partner in Fisher Phillip's New Orleans office. His practice emphasizes employment litigation, particularly the defense of harassment and discrimination claims. Tim has successfully handled a number of jury trials as well as cases before the courts of appeals.
Tim also advises employers on a day-to-day basis on issues relating to compliance with the various state and federal laws applicable to employers.
Finally, Tim handles traditional labor law matters before the National Labor Relations Board (NLRB), as well as arbitration of disputes involving collective bargaining agreements.
Tim also is a frequent lecturer to employer and lawyer groups on a variety of employment law topics including the Family and Medical Leave Act (FMLA), the Americans with Disabilities Act (ADA), and the Fair Labor Standards Act (FLSA).
He is "AV" Peer Review Rated by Martindale-Hubbell and he has been listed in The Best Lawyers in America since 2012. He has also been listed in Chambers USA, America's Leading Business Lawyers since 2013.