Risk Management for Non Profit Organizations
The Greater New Orleans Foundation Organizational Effectiveness Initiative (OE) and Gillis, Ellis & Baker, Inc. are partnering to host a seminar/workshop on Risk Management for Non Profit Organizations. This seminar/workshop is designed for Executive Directors, CFO's, Finance, Human Resource, Facilities, Safety, Transportation Managers, and Staff and Board Members.
Risk Management for Non Profit Organizations
Tuesday, December 5, 2017
9:00 a.m. – 11:30 a.m
Greater New Orleans Foundation
919 St. Charles Ave., New Orleans, LA
Risk Management plays an important role in helping an organization identify and control exposures that can contribute to employee injuries and third party claims. The application of the risk management process provides a road map to controlling potential loss causing exposures by reducing the risk of loss and controlling the financial cost of losses that do occur.
This free seminar/workshop will help in understanding the importance of risk management and its critical role in protecting an organizations human, physical and financial assets. The implementation and application of risk management principles and practices contribute to an organization's financial viability and its ability to fulfill its mission and meet the needs of the constituents they serve.
This workshop will help your organization:
Identify exposures (internal and external) that can cause losses
Analyze those exposures and historical losses
Reduce the risk of loss by eliminating and/or controlling those exposures
Control risk cost by transferring risk contractually and/or with insurance
Monitoring the effectiveness of your risk management program and practices
 *This workshop is for informational purposes only.  The foundation staff and trainers are not lawyers nor are they providing legal advice.  
This workshop is free, however registration is required: click here to register. If you have questions about the workshop, please contact Kellie Chavez Greene at 504-598-4463 or kellie@gnof.org and for more information.
About the Trainer: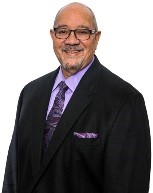 Michael Glapion is a forty-six year veteran of the insurance industry. He has held positions as a commercial property and casualty insurance underwriter; risk manager for three Fortune 250 Corporations and the largest Grain Cooperative in the USA; and has spent the past 30 years as an insurance and risk management consultant, agent and broker. He holds the Associate in Risk Management professional designations, and is a Licensed Louisiana Resident insurance agent.
During his career Mr. Glapion has distinguished himself as an innovative leader in developing programs and solutions to manage and control risk and risk costs. In the late 1970's he pioneered the development of Return to Work Programs for occupationally injured and disabled employees. He developed premium allocation, claims reserve analysis and loss projection models in the early 1980's utilizing the personal computer, electronic spreadsheets and data base management tools. In 1987 he became a principal in a minority owned independent insurance agency, which he acquired in 1989, through which he specialized in developing insurance programs for small, women and minority owned businesses, contractors, non-profit organizations, public entities and Fortune 500 corporations. Michael has developed particular expertise in the areas of Environmental and Pollution Liability, Directors & Officers and Employment Liability, Corporate Crime, Construction Wrap-up, Workers Compensation, Sports, Gaming and Entertainment, Nonprofit and Technology exposures.
Since 2005 he has headed up Gillis, Ellis & Baker's Risk Management Services Department that was established to assist their clients in the development of their risk management, safety, loss prevention and claims management capabilities.