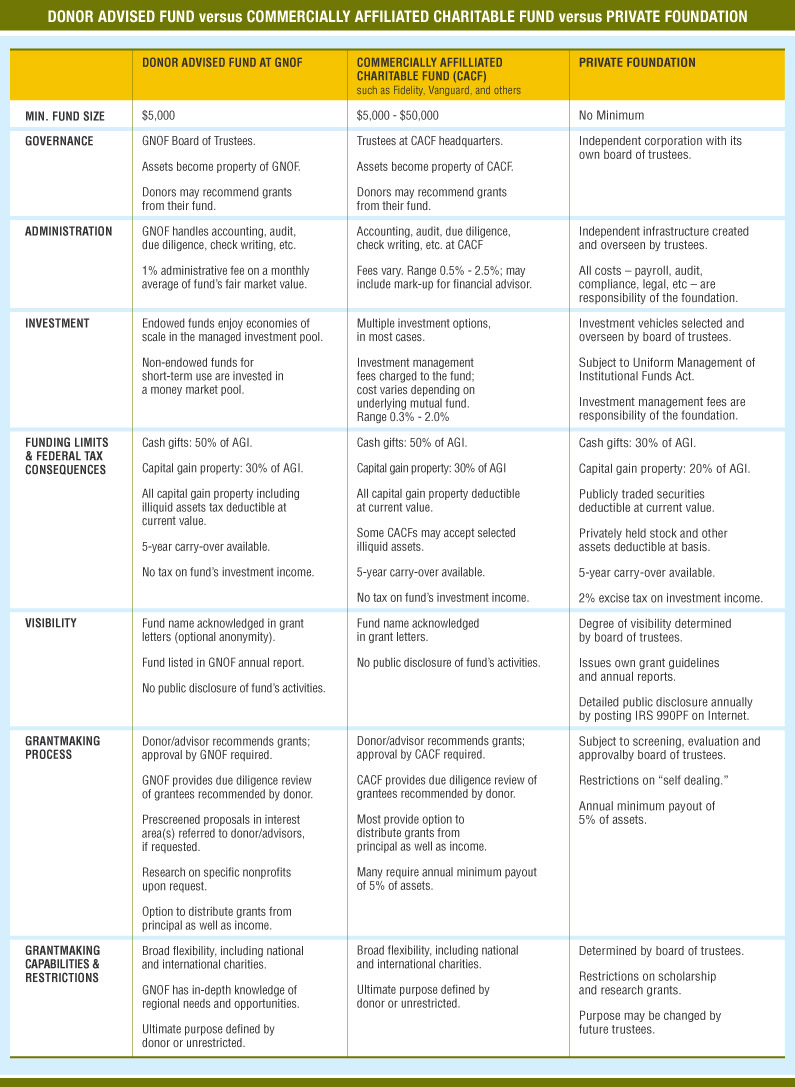 GNOF Provides…
Flexibility
Your clients can give what they want, when they want, how they want. Equipped to accept a wide variety of asset types–from securities to personal property to life insurance policies–we can accommodate the most complex giving plans. Through a variety of fund types, your clients can give during their lifetime or through an estate gift.
Maximum Tax Benefits
As a public charity, a community foundation offers donors the maximum tax advantages allowed for charitable giving.
Expertise
Our accomplished and growing staff is immersed in all major areas of community life in the 13-parish region, and we partner with local and national foundations, regional affiliates, local grantees, and outside evaluators to chart innovative, long-term strategies with measurable results. We can arrange for site visits with local nonprofits or provide on-site firm or client presentations.
Efficiency and Personalized Services
GNOF reduces the legal paperwork, time and expenses that would be associated with running a private foundation. We can meet with you and your client, take care of charitable due diligence, and maintain tax records. Your clients can be as deeply or minimally involved as they like.
A Professionally Managed Portfolio
We offer investment expertise and competitive investment returns. Funds are invested by professional financial managers whose decisions are monitored by our Investment Committee and Board of Trustees.
Permanence
Endowed funds benefit the community in perpetuity and extend your client's generosity to future generations.
Recognition or Anonymity
Your clients can enjoy lasting recognition by giving their family name a place in charitable giving. Unless otherwise instructed, we will list the named, permanent fund continually in our annual report, and all grants made from named funds are identified to recipients as coming from the donor's fund. The Foundation can also protect your client's anonymity.