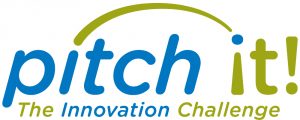 Frequently Asked Questions
When is the Pitch It! deadline?
The deadline to submit an application for Pitch It! is Monday, July 31, 2017, at 11:59 pm CST.
How do we know if our nonprofit is eligible to apply for Pitch It!?
To be eligible for Pitch It!, your organization must meet the following criteria:
Have 501(c)3 status
Be in good standing with the IRS
Be within the 13 parish region served by the Greater New Orleans Foundation
We are in the process of securing 501(c)3 status, but we are currently using a fiscal agent. Can we still submit a Pitch It! application?
Groups without 501(c)3 status who have a fiscal agent may apply.
We are a nonprofit who works with for-profit groups. Can we submit an application with our for-profit partners?
Yes. However, the nonprofit must be the lead applicant on the Pitch It! application.
Can we apply both individually and as part of a cohort?
No. We will only accept one application per organization, even if that application is part of a cohort.
What are the award amounts?
The first place award for Pitch It! is $25,000. Second place is $7,500. Third place is $5,000.
Is the grant a one-time award, or can it be renewed?
The Pitch It! award is a one-time award and it cannot be renewed.
How is the award money split between cohort applications?
The award money will be issued to the lead applicant. However, all finalists will be required to submit a final report and budget. These documents should reflect how award money is to be split between cohort applicants.
What criteria will be used to select the Pitch It! winner?
We will look for an innovation with clarity and focus, originality, benefit to those being served, and a good chance of successful implementation that can be a quick win. You can find more details about the criteria for selection here.
Can we submit attachments in support of our Pitch It! application?
No. We will not accept any documents beyond the application itself.
What kinds of deliverables will the award recipients need to provide and when will they be due?
The three Pitch It! finalists will have one year to implement their innovation. They agree to share their learnings with the Greater New Orleans Foundation in order to help other nonprofits innovate. We will convene the finalists over the grant year as they work to implement their innovations.
Have a question that was not answered here? Send an email to Rachel Swan at rachel@gnof.org.