Pitch It! The Innovation Challenge 2014 – Apply Now!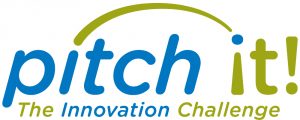 As the late management guru Peter Drucker said, "Innovation is change that creates a new dimension of performance." In a move to support innovative leaps in nonprofit organizations, The Greater New Orleans Foundation Organizational Effectiveness Initiative is sponsoring Pitch It! The Innovation Challenge 2014 with funding from the Kresge Foundation and Chevron.
Do you want to rethink your service delivery model, use technology to drive program delivery, try a new approach to funding, develop an earned-income stream, collaborate with other like-minded organizations, or redefine your measure of success?  The Greater New Orleans Foundation will fund an innovative product, new organizational process, inventive service or novel approach that supports a new way of doing business for your nonprofit and meets a community need.
The top prize is $25,000 with $7,500 to second place and $5,000 to third place.
Here's why we're doing this:
One of the functions of the Greater New Orleans Foundation is to increase organizational effectiveness (OE) in the nonprofit sector. Organizations that are working to meet human needs require support to adapt to the ever-changing economic, cultural, and environmental landscape. We are inviting nonprofit leaders—and others—to imagine a breakthrough in some aspect of complex organizational, management, leadership, financial, governance, technological, or programmatic problem facing your organization and the nonprofit field.
With this seed money, the winning organization will implement its innovation and build upon its findings. By pushing current thinking, practices, tools, and approaches, we believe organizations will further their capacity and effectiveness. Just as importantly, the opportunity to take a risk and think outside the box may well catalyze other entities to take their own innovative leaps. Together, this will lead to a strengthened network of nonprofits willing to share new ideas and practices that work for a healthier nonprofit eco-system and community.
Challenge Objective:
This challenge aims to implement a simple and focused innovation.
The objective is to push nonprofit organizations to re-think, re-frame, re-position and re-imagine how they carry out their business and advance the mission.
The outcome of Pitch It! The Innovation Challenge 2014 is to spur your nonprofit organization to deploy your smarts and innovation to the common and complex problems facing your nonprofit (management, leadership, governance, adaptive or program) and develop a bold innovation which leads to a more sustainable and effective organization.
Additionally, the innovation can serve as a model or catalyst for other nonprofit organizations to create a profound change in the way our region's nonprofits approach their work by sharing ideas that can take root, spread and impact others dealing with similar issues.
Eligibility:
Any 501(c)3 that is within the region served by the Greater New Orleans Foundation and is in good standing with the IRS is eligible to apply.
A cohort of organizations may apply. This cohort must include a lead 501(c)3 nonprofit working with a government agency, academic institution and/or private sector organization that cares about innovation, human service, capacity-building, and has the willingness to work collaboratively. The lead applicant for a cohort must be a nonprofit within the aforementioned parameters.
While any nonprofit can apply for Pitch it!, priority consideration will be given to organizations in the Human Services field or those nonprofits who deliver programs and services with a human service benefit.
Process:
Pitch It! The Innovation Challenge 2014 is a two-step process:
Part 1: Nonprofit organizations submit a simple and focused description of their innovative idea that addresses the challenge objectives and outcomes. Three finalists will be selected by a panel comprised of innovative national and local philanthropists, business and community leaders.
Part 2: The three finalists will be invited to further develop their "Big Idea" into a more substantive and detailed innovation. They will "pitch" the final "big idea" to a judge's panel on Friday, October 17, 2014. Funding to implement the innovations is as follows: $25,000 for first place, $7,500 for second place, and $5,000 for third place.
The three finalists agree to share their innovation and learnings with the Greater New Orleans Foundation, its grantees, and others to help other nonprofits innovate. We will profile the finalists on our website. All proposals received will be highlighted on GNOF's website—the organization's name, along with the headline of their big idea.
Process and criteria for the Pitch It! Innovation Challenge 2014:
Entry Period:
Part 1: Applications will open July 28, 2014 and close August 22, 2014. Interested organizations submit their "Big Idea" for the Organizational Effectiveness innovation they are proposing. Only one idea per organization will be accepted so bring your best idea forward.
Part 2: On September 22, 2014, three finalists will be announced. Finalists will then participate in four mandatory coaching sessions, as well as a mandatory dress rehearsal, to prepare them for the October 17 "pitch" at the New Orleans Museum of Art. All coaching sessions will be about one hour per organization and will be held at the Greater New Orleans Foundation, with the exception of the dress rehearsal. The coaching dates are as follows:
September 23
September 29
October 6
October 13
October 15 – Dress rehearsal (held at the New Orleans Museum of Art)
How to submit a proposal:
Please review guidelines and submit your application via the GNOF online grant module.
Application period starts Monday, July 28, 2014 at 12:00 am CDT and closes on Friday, August 22, 2014 at 11:59 pm CDT. Applications will only be accepted via the online system. Submission of application signifies agreement to all the conditions set forth in this document.
What your proposal should include:
Your proposal should describe a technological, organizational, management, governance, leadership or programmatic issue and/or problem facing your organization, and your inventive and bold idea to address it.  Examples include how to generate new revenue, find a new approach to a long-standing nonprofit need, innovations to manage cash flow, or develop a data tool to drive decision making.
It should respond to the questions within the allocated space and word count.
All applications must meet the criteria listed below and submissions will be evaluated on them. The three most promising proposals move forward to the finalist round.
Criteria for Selection to Part 2 of the process and final round include:
Clarity and focus of innovation
Originality of approach
Benefit to those being served by organization
Creates a stronger, more effective mission driven organization
Aligns with the intent and outcomes of the Pitch It! The Innovation Challenge 2014
Has good chance for successful implementation and can be a quick win
Applicable to other nonprofit organizations
Smart and creative use of resources
Challenge may not be used for:
Capital for building acquisition or renovation
Fees for memberships, dues, subscriptions, etc.
Operating deficits or retirement of debt
Scientific or medical research
Individuals, either through scholarships or other forms of financial assistance
Special events or conferences
Programs that require exposure to, adherence to or conversion to any religious doctrine in order to receive program services
Endowments
Funds provided to winning efforts are intended for use in implementing the bold ideas in accordance with city, state and federal laws. Any excess funds must be used to help build winning organization's innovation capacity.
Our technology partner, Foundant, has created a brief tutorial for applicants that may be viewed here. It is highly recommended that all applicants review this video before beginning a new application in order to better understand the process.
Proposals that are not submitted electronically will not be considered for funding.
Questions? Please visit our Pitch It! FAQ or email Mandi Cambre at mandi@gnof.org.