Building Successful Donor-centered Fundraising Communications
Are your fundraising communications built to succeed or fail?
Did you know that there are proven practices for creating donor-centered fundraising materials that result in increased donations? Are you interested in learning how your fundraising communications stack up against these practices? If so, we have the workshop for you!
The Greater New Orleans Foundation Organizational Effectiveness Initiative (OE) is proud to partner with JP Morgan Chase & Co., Louisiana Association of Public Charter Schools, and renowned donor communications expert Tom Ahern for a Building Successful Donor-centered Fundraising Communications workshop. Designed for executive directors, staff, and, board members charged with fundraising, participants will:
learn how to write a persuasive case for donor support;
gain insights into crafting productive donor-centered newsletters;
discover how even a small nonprofit can raise money through direct mail; and
delve into the neuroscience behind the charitable impulse and asking.
This workshop will be offered twice on Tuesday, December 1st in the form of repeat sessions. The workshops will be held at the BioInnovation Center (1441 Canal Street, New Orleans, LA 70112).
We will be in touch with more information closer to the session.
The fee for the workshop is $75.00 for a team of up to two representatives.  Due to space limitations, organizations are limited to two registrants and organizations may only attend one session. Payment must be submitted at the time of registration. Refunds will not be issued under any circumstances.
Session 1: 8:30am-12:00pm Click here to register for Session 1
Session 2: 1:00pm-4:30pm   Click here to register for Session 2
For questions or additional information on this workshop or other OE learning opportunity, please contact Kellie Chavez Greene at kellie@gnof.org or at 504.598.4663.
Tom Ahern: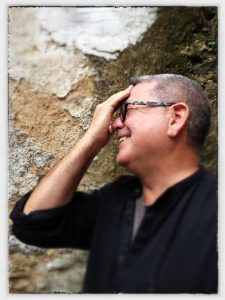 Tom Ahern is often called one of the world's leading experts on donor communications.  He is the author of five well-received books on the topic, with another in the pipeline. Each year, he delivers dozens of workshops to fundraisers internationally, speaking recently at conferences in New Zealand, the Netherlands, Belgium, Australia, and Italy as well as across North America.
He is an award-winning copywriter and journalist. His recent clients for cases, direct mail, newsletters and training include the Anchorage Museum, the Animal Rescue League of Boston, Bow Valley College (Calgary), the Gettysburg Foundation, Harlem RBI, Houston Grand Opera, International AIDS Vaccine Initiative, National Parks Conservation Association, Oxfam Australia, Planned Parenthood affiliates, Princeton University, Save the Children, Sharp HealthCare and other major hospital systems, Texas Parks & Recreation Foundation, United Nations High Commissioner for Refugees (US), University of Chicago, Volunteers of America … as well as many smaller and local nonprofits.  He also works with Prof. Adrian Sargeant and psychologist Jen Shang, developing model direct-mail fundraising communications for PBS TV.